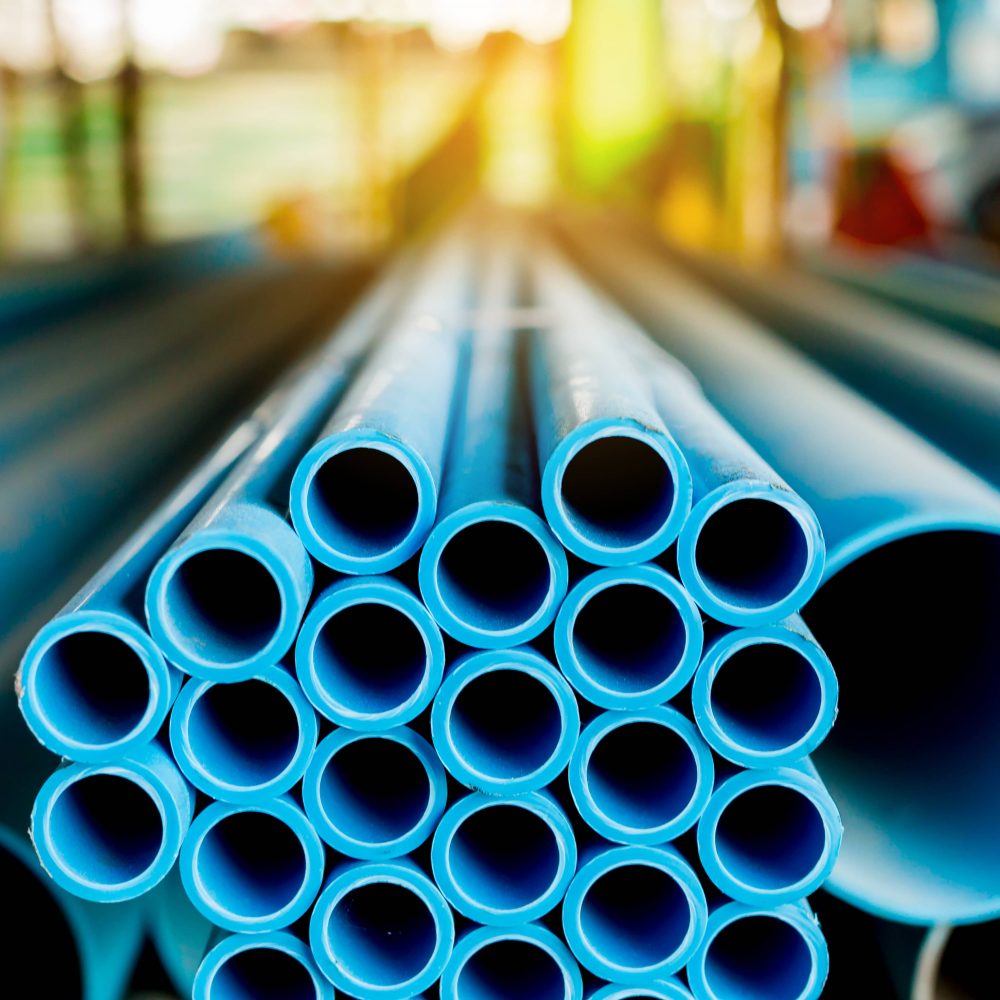 Many homeowners look for ways to beautify their homes. Unsightly pipes outside the home are a frustration for many. You can only hide them with so many plants and this isn't always the case. Looking for a balance of blending in and completely camouflaging your outdoor pipes are a priority.
The biggest concern for a homeowner comes when they have a water well drilled on their property and the PVC pipe is exposed above ground. This pipe is used for your sprinkler system and in many cases is a necessary evil. Can you paint PVC pipe? Yes, choosing spray paint for plastics allows you to conceal your PVC pipe that is an eyesore. Additionally, camouflaging it with the proper color to match your yard and home is your best bet. Finally, painting PVC helps protect the pipe from sun damage.
Let's take a look below at what's involved with this project.
What Is The Process to Paint PVC Pipe
Just like in anything that you do for a project, you have to have a step-by-step process so let's explore the best steps to take to have a successful pain job.
Prep your pipe and area-ideally a temperature of between 50 and 85 degrees.
Sand the pipe-use sandpaper and lightly sand down the PVC pipe.
Clean the pipe-use acetone on a rag and wipe down the pipe clean. Make sure to wear protective gloves.
Protect your work space-use drop cloths to cover the area that you are working in. This keeps materials from splattering and staining your floor, walls, or equipment.
Paint-using a side-by-side motion, spray the PVC pipe with thin layers of paint. Working in an even motion will allow the paint to adhere to the plastic of the pipe.
Second coat-add another coat of paint once the initial coating has dried.
24 hours-allow 24 hours for the paint to dry before evaluating the pipe.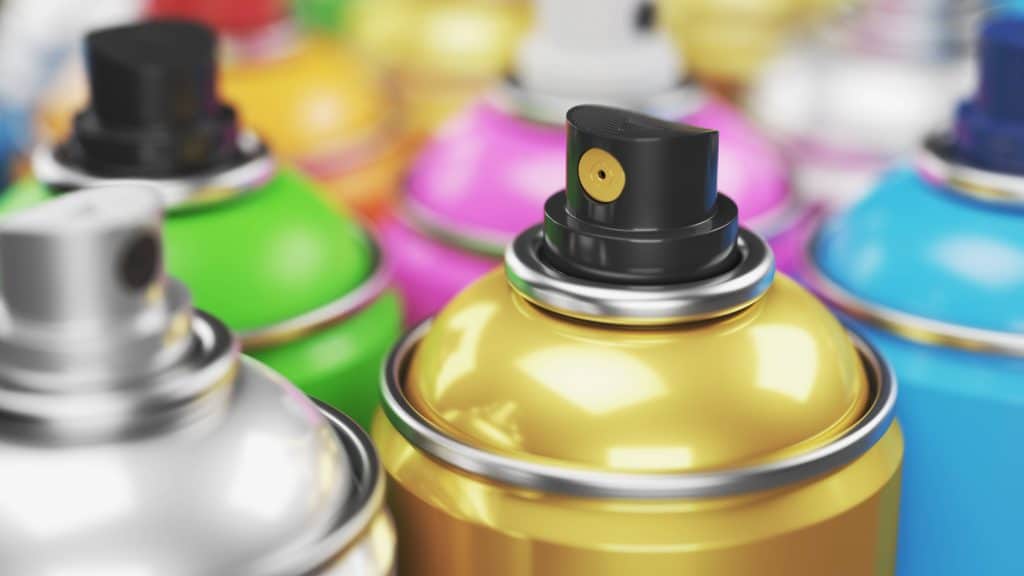 What Works to Paint PVC Pipe
Believe it or not, there aren't many spray paints that can adhere to your PVC pipes. Knowing which products work is important. Also, saving time and money based on your product knowledge is always great. The two most highly recommended paint products are as follows.
Both of these plastic products are available at your local hardware store. They are both in a spray can form and have a variety of color choices to fit your needs. Selecting the correct color to match your home or landscaping is vital to camouflaging the PVC pipe. In addition, these products are known to bond with PVC and other plastics.
Tools Needed to Paint
220-grit sandpaper-this is used to sand down the PVC pipe removing all dirt and grime from its surface.
Plastic-rated spray paint(with primer)-the kind listed above.
Drop cloths-necessary to protect your surroundings.
Rubber gloves-protects your hands from the acetone chemical used to clean the pipe.
Acetone-chemical used to clean the PVC pipe.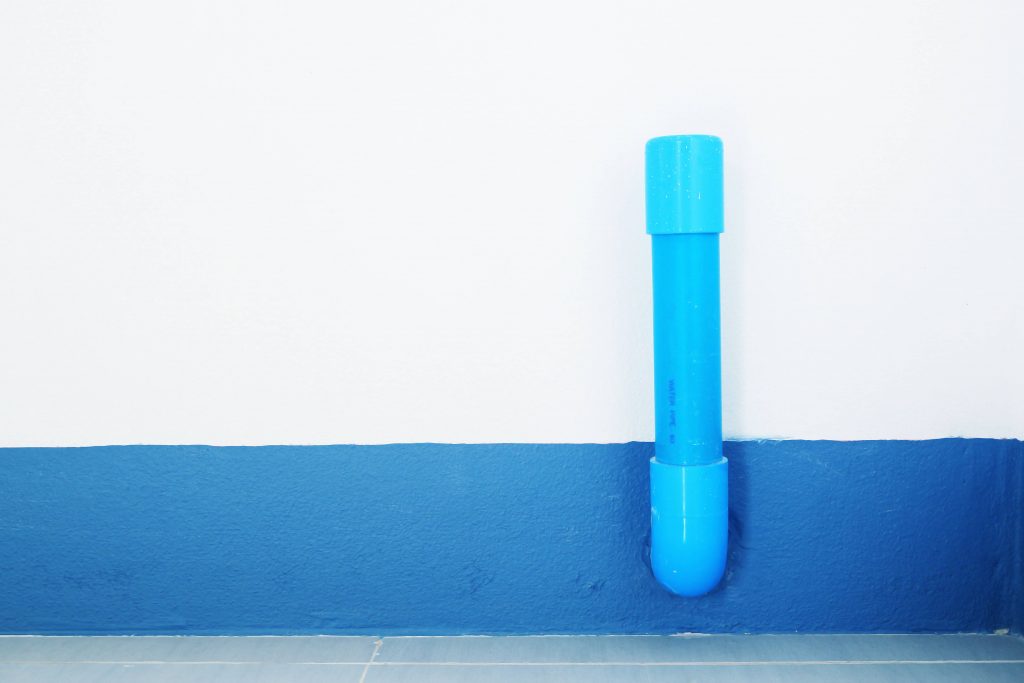 What Doesn't Work
Choosing the wrong paint can frustrate you and cost you extra money. Also, it is not recommended that any other latex, acrylic, water-based, or epoxy-based paints be used. Attempting to paint PVC pipe with anything other than the two recommend spray paints above might end up in flaking, scraped surface, peeling, or even visible scratches. These can be eyesores and make you add extra layers.
How Much Does This Cost
Luckily for you as the homeowner, this is an easy do-it-yourself (DIY) project. It requires you to purchase paint and a primer, sandpaper, acetone, rags, and a drop cloth. Also, you are looking at a total price range of $50 to $150 depending upon the amount that you will use to spray paint or paint the PVC pipe. If you do not have the time to complete this project then your price range might go up depending on the labor charge from a professional handyman.
Other Maintenance Needs
Since you are in the midst of a home project, you might have the motivation to complete a few more. Think about having your local home inspection team come on out and inspect for more possible projects. Learn how long does it take to do a home inspection.
Now that you understand the timing of it all and have committed to a couple of outdoor projects. Consider exploring how to clean your brick pavers. Cleaning your brick pavers will add more curb appeal to your home and have them looking like new.
Finally, while you have the pressure washer out for cleaning the brick pavers, dive into cleaning the stucco walls of your home. There are some easy ways to clean stucco and you can have your home looking fabulous in no time.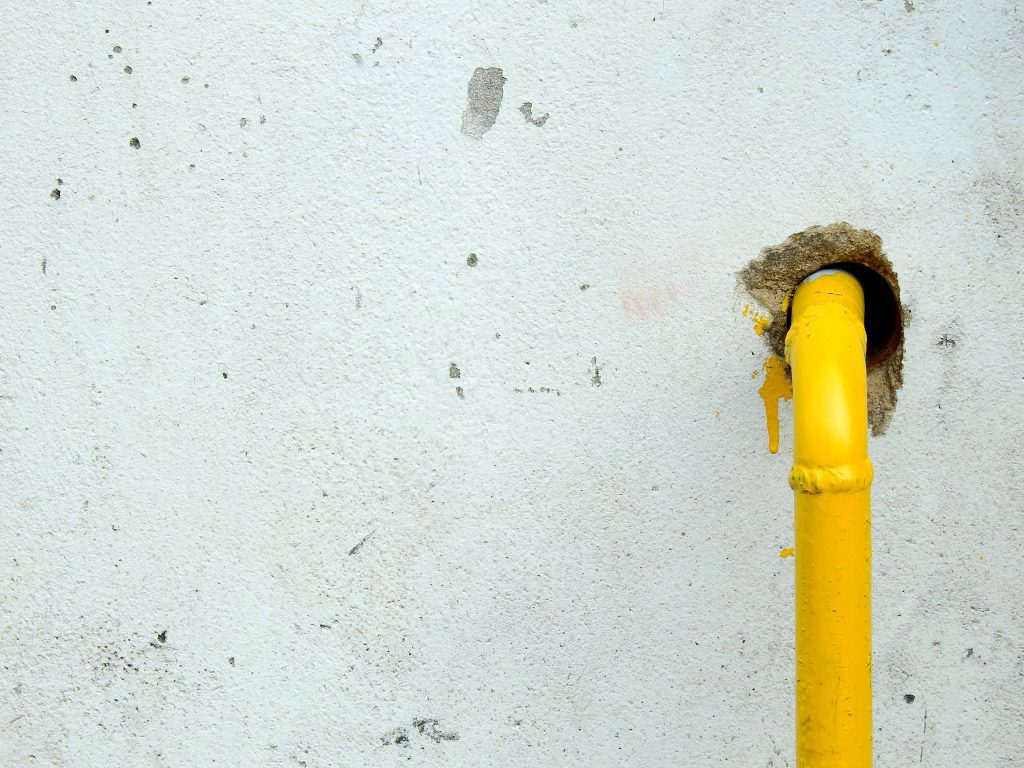 When Do I Call A Professional
It is important to remember that certain pipes in and around your home are not needing paint. However, there are some unsightly spots where you need to consider a good spray painting.
Calling on a professional contractor allows you the flexibility of just picking out the color and having them complete the work for you. Also, consulting your local home inspection team is a great idea as they can recommend what makes a positive curb appeal change for your home.
Conclusion
Calling on your local home inspection team is a great idea. They will be able to recommend which paints can be used and refer a quality general contractor to assist. Give Atkinson Inspection Services a call in the Orlando, Clermont, and Villages areas for a home inspection.