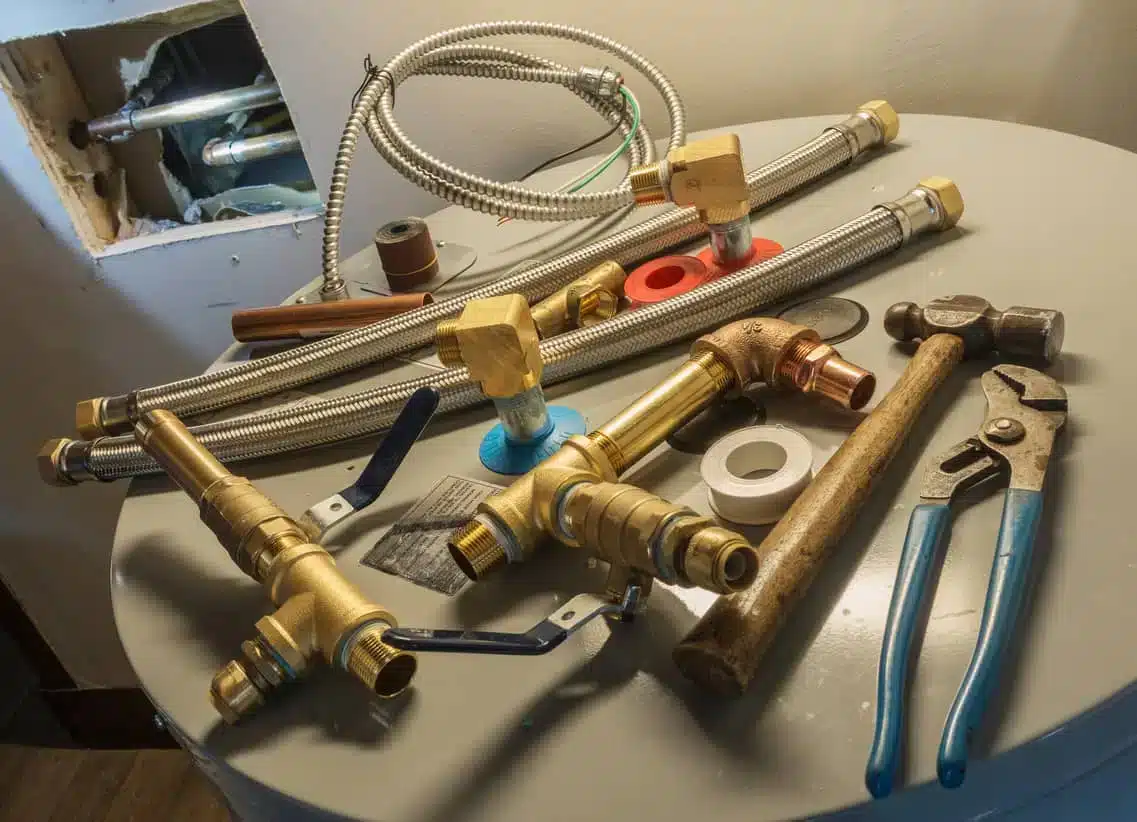 Owning a home requires a lot of maintenance and upkeep. Depending on the type of maintenance necessary determines how long the maintenance or repair could take. Every project has its own timeline and necessary instructions for getting the job done. Keep in mind that some projects are bigger than others and will undoubtedly take longer to finish. Fortunately, not all projects take all day to complete. For example, swapping out your water heater should be fairly quick. How long does it take to install a water heater? Typically, a water heater will be replaced within a 2 to 3-hour timespan.
Let's take a look below at some more information regarding this project.
What Is A Water Heater?
Water heaters have one job to do. Heat your water. As water is pushed through your plumbing you will want hot water to use. So, the water heater will take in the water and heat it up as it is pushed back into your faucets, dishwasher, clothes washer, shower, and other appliances that need hot water. In some areas, the water heater is located in the garage, and in other places, it is located in a storage closet or other location. Consequently, if you have a tankless water heater, you will likely have it hung in the laundry room or another wall that has electrical and plumbing hook-up options.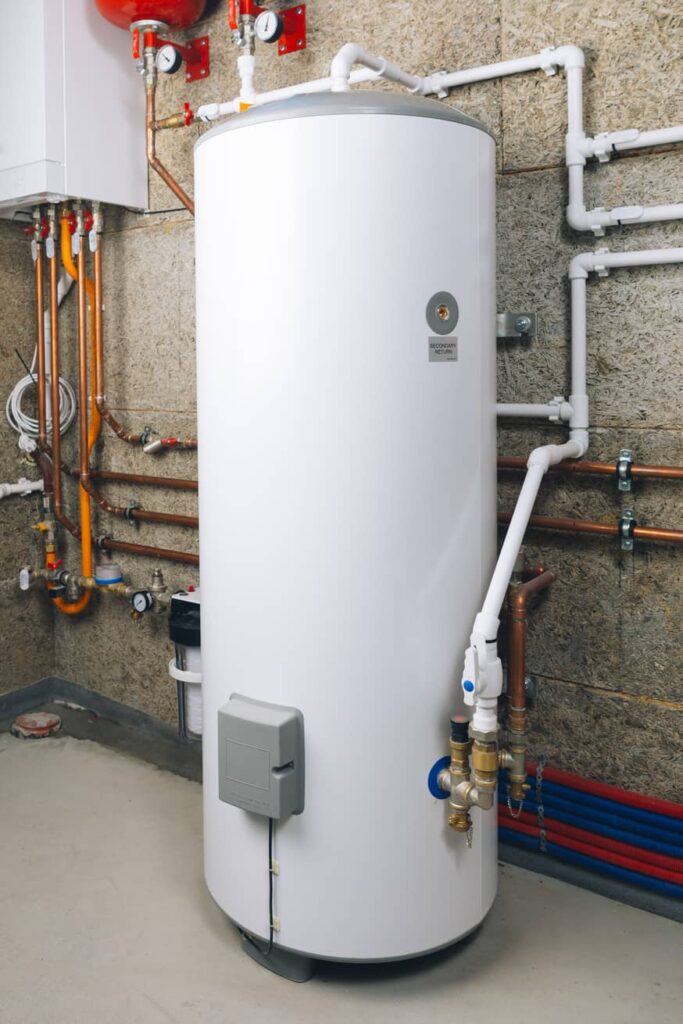 How Long Does It Take?
Depending on the size and type of the water heater will determine how long it takes your professionally licensed master plumber to install a new one. Consider the building codes and what is needed to replace a water heater with a newer one. For the most part, installation should take between 2-3 hours to install. Let's take a look below at what you can expect when it comes to installing a new water heater.
Consultation – You will want to collect at least three quotes and/or estimates from local professionally licensed master plumbers. Additionally, be sure the hot water heater you choose makes the most sense for the size of your home. Also, choose the contractor that has the most experience with these types of installations.
Scheduling – As soon as you realize that a new water heater is necessary, reach out to your locally licensed master plumber. Waiting too long to collect quotes or estimates can cause further damage to your plumbing.
Clear the Space – To make the new installation go smoothly, assist the master plumber by removing any excess furniture and clutter around the water heater. Contractors need space to work.
Removal of the Old One – It is necessary to drain and disconnect the old water heater from its water supply and power source to swap it out with a new one.
Time to Install The New One – In most cases, each old water heater will be swapped out with a more current energy-efficient model. If you have a gas line hooked up to your water heater, you will need to call on your local gas man to disconnect the old water heater and then reconnect the new water heater.
Keep in mind that installation times and the installation process will vary based on a tank water heater vs a tankless water heater. Also, electric water heaters might be less hours to replace than gas-fueled water heaters.
Other Recommended Maintenance
Now that you know how long a water heater takes to be swapped out, you can read up on the proper maintenance of a water heater. This will save you time and money. Also, it will increase the lifespan of your water heater.
Next, once the new water heater is installed, it might take some time to heat up the water. So, read up on how long it should take to heat your water in the water heater. Keep in mind that a gas-fueled water heater might need a re-light of the pilot light.
Lastly, while you are on the topic of plumbing, this would be a good time to look into why your toilet won't stop running. It is a simple fix, but doing this at the same time as your water heater swap is a great idea.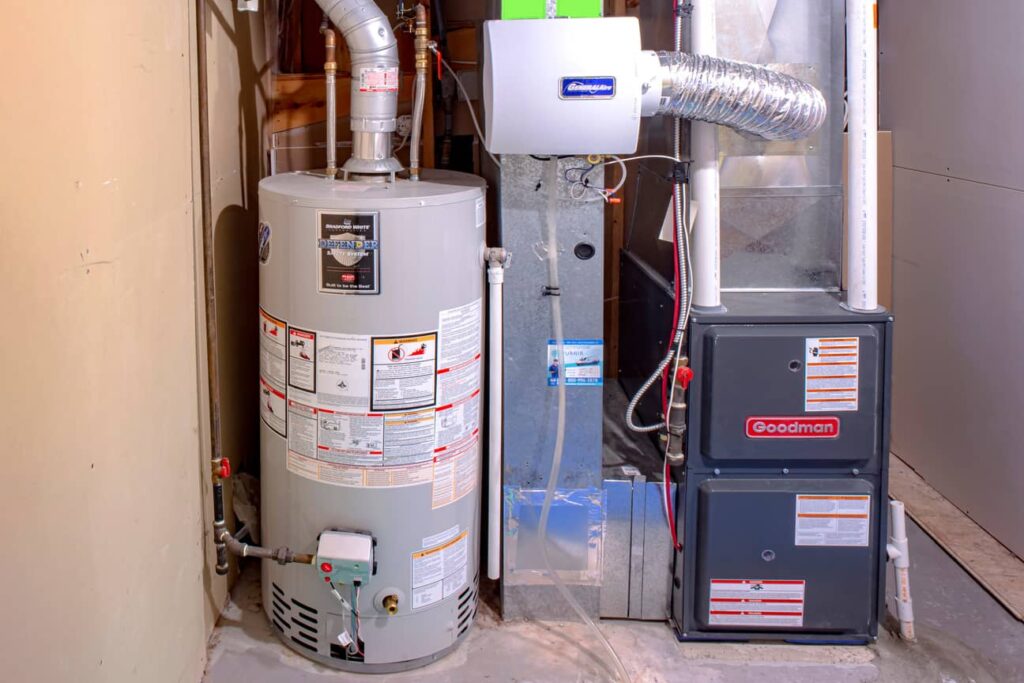 When Do I Call A Professional?
When it comes time to get your water heater replaced, call on a professionally licensed master plumber. In most cases, only a master plumber has the experience and equipment. They will be able to successfully swap out the old one with a new one. Additionally, call on your local home inspection team to see if other repairs are necessary for your plumbing. Also, they can refer a reputable master plumber.
Conclusion
Keeping an eye on your appliances and when they might break down is necessary. This protects the investment of your home. Not every item in your home will last forever. Knowing when something might fail is a great piece of knowledge. Preventative maintenance is also necessary for increasing the longevity of an item like a water heater. Call on your local home inspection team to get a full plumbing system inspection so that you can make repairs on everything at once. Reach out to Atkinson Inspection Services for a home inspection in Orlando, Clermont, and the Villages.