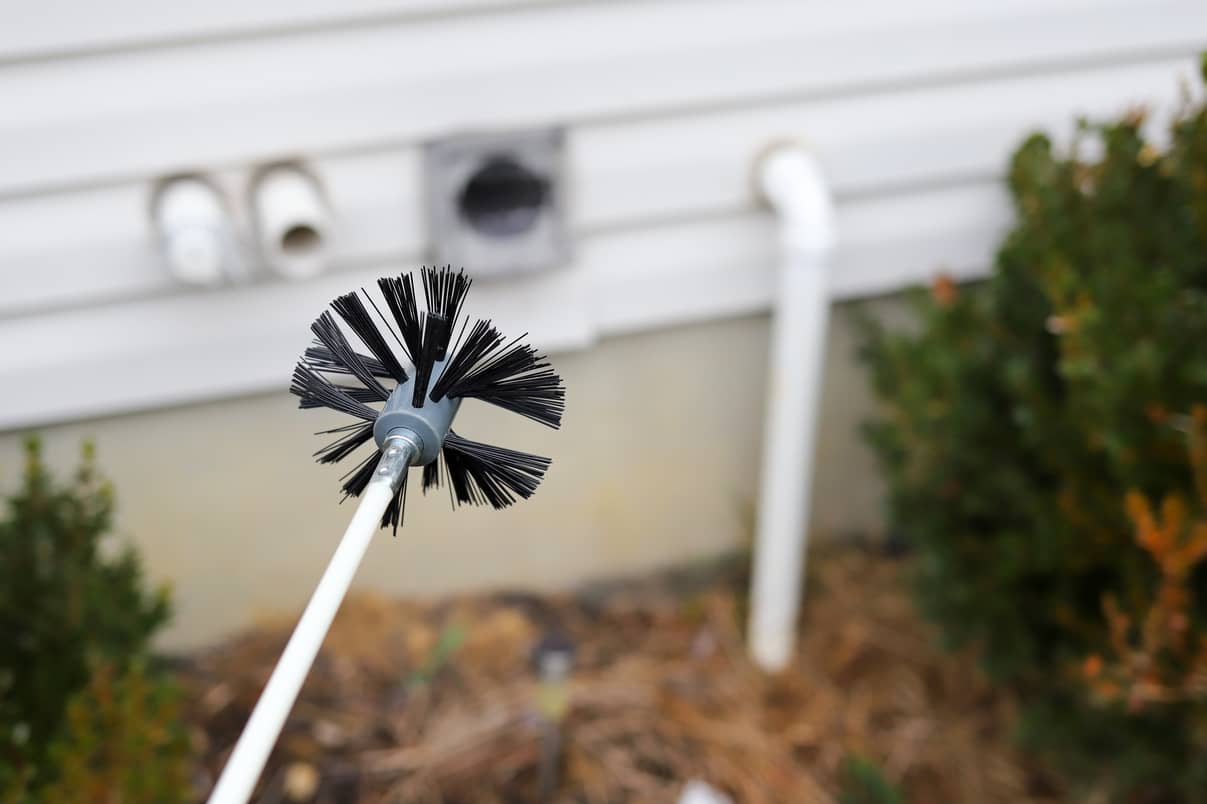 Being a homeowner requires a lot of maintenance and patience. It is quite possible that you will be cleaning something on a daily basis. This might be a good time to create a checklist of what your maintenance schedule should look like and how often you are cleaning your appliances and home. How often should you clean your dryer vent? It is recommended that you clean your dryer vent out two times a year.
Let's take a look below at some steps we can take to clean the dryer vent as well as why it is important.
What Are The Steps To Cleaning
Believe it or not, there are recommended steps for cleaning your dryer vent. Like any project, following the instructions is key. Let's take a look.
Inspect the dryer. Go outside of your home and take off the dryer cover. Then inspect the dryer vent to see how bad the clog might be.
Remove obstructions. Make sure that all leaves, animal droppings, debris, or dirt are removed from the dryer vent. Also, be sure to remove the lint that has built up.
Return inside and remove all lint and other materials from the dryer vent hose.
Use a dryer vent cleaning tool to grab any lint that is deep inside the vent pipes.
Check the area behind the dryer to ensure it is also clean.
Clean the dryer lint trap and drum to ensure all lint is removed from the dryer itself. Also, this increases the airflow and ensures your lint buildup is kept at a minimum, which will prevent a dryer fire.
How Would I Know I Need To Clean The Vent
Homeowners are often very busy with everyday work and life events. However, it is important to know the signs of a dryer vent being too full when you do your laundry. Here are some ways that you would notice if your dryer vent is clogged or needs cleaning.
If the clothes are very hot when you take them out of the dryer.
Your dryer is very hot to the touch while it is running a cycle.
You smell an odor of must or burning coming from the dryer.
You notice that it is taking longer to dry your clothes and an additional cycle is needed.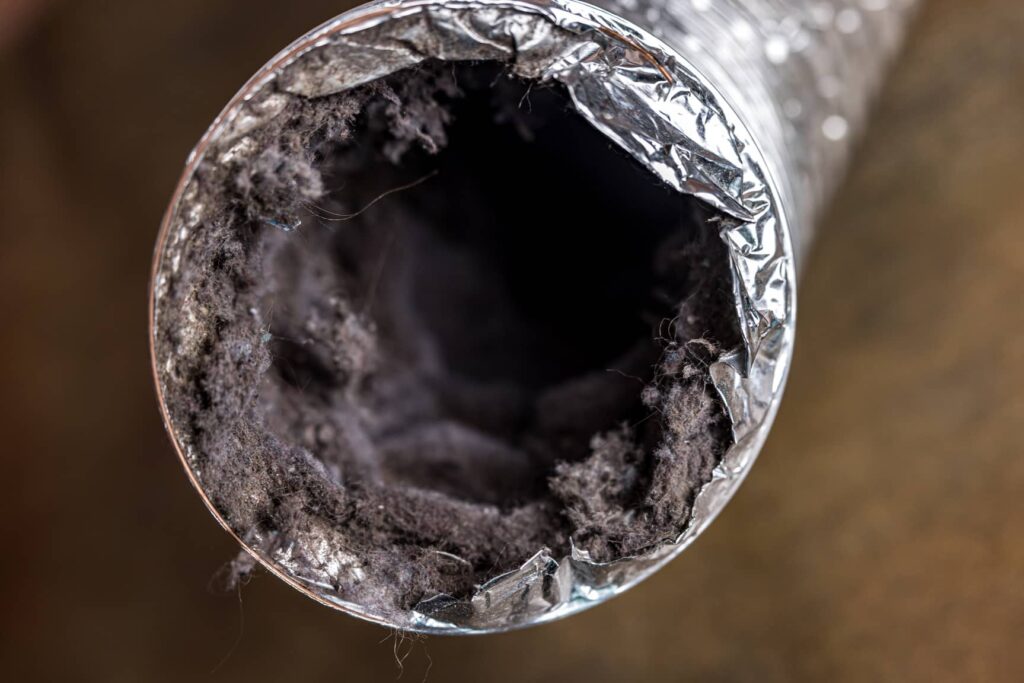 What Is The Preventative Maintenance For
Cleaning your dryer vent is key if you want to experience the benefits listed below. Let's take a look.
Energy Saver – if you want to improve your energy efficiency, cleaning the dryer vent on a regular basis will help you do this. It is believed that you can save up to 30% on your utility bill.
Reduction of maintenance – cleaning your dryer vent regularly ensures that the dryer does not get clogged or overheat. Consequently, this means that you spend less time on repairs and technical glitches.
Fire risk reduction – keeping highly flammable lint out of the dryer vent line will substantially reduce the risk of fire.
Reduction of wear and tear – too much lint build up in your dryer vent creates a strain on your dryer and its working parts. Cleaning the dryer vent on a regular basis reduces the stress placed on a dryer to work harder at drying your clothes.
Other Recommended Maintenance
Now that you understand how important it is to clean your dryer vent, this might be a good time to check your kitchen faucet. In some cases, your appliances will start to break down and become loose. Understanding how to tighten your kitchen faucet is important. This will save you money and keep you from hiring someone to tighten a screw or bolt.
Next, in some cases, your dryer vent will actually extend to the roof. Also, other dryer vents will shoot out to the side of the home's exterior wall. Be sure to locate where the dryer vent is, as there are different ways to clean a vent on a roof vs a vent on an exterior wall.
Lastly, while you are cleaning your dryer vent this would be a great time to also clean your washing machine. In many cases, a washing machine door seal can trap dirt and create a breeding ground for mold. Consider cleaning your washing machine seal at the same time as you clean your dryer vent.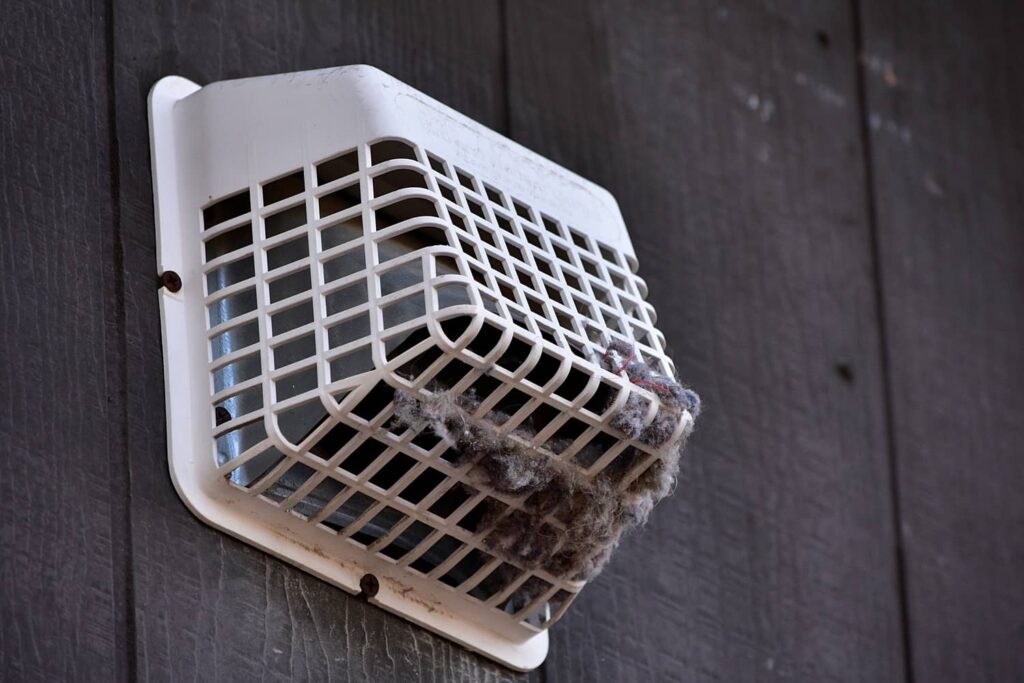 When Do I Call A Professional
The moment that you notice an unusual amount of lint build-up in your dryer vent, you might want to hire a professional. In many cases, a homeowner does not have the tools or the physical means to move their dryer away from a wall to inspect it and clean it from lint and debris. Consequently, reach out to your local home inspection team to ensure that the dryer vent is not damaged and all debris has been properly removed. Also, if you need a recommendation for a reputable dryer vent cleaning professional, your home inspection team and refer you to someone.
Conclusion
Cleaning a dryer vent seems easy and trivial. However, there are a lot of house fires caused by the lack of attention paid to your dryer vent. Also, if you cannot clean your dryer vent at least twice a year, call on your local home inspection team to assist. Additionally, they can inspect the dryer vent and all areas around it while conducting a full home inspection. Reach out to Atkinson Inspection Services in Orlando, Clermont, and the Villages. They can help recommend a dryer vent cleaning service or other professional to help you with your needs.