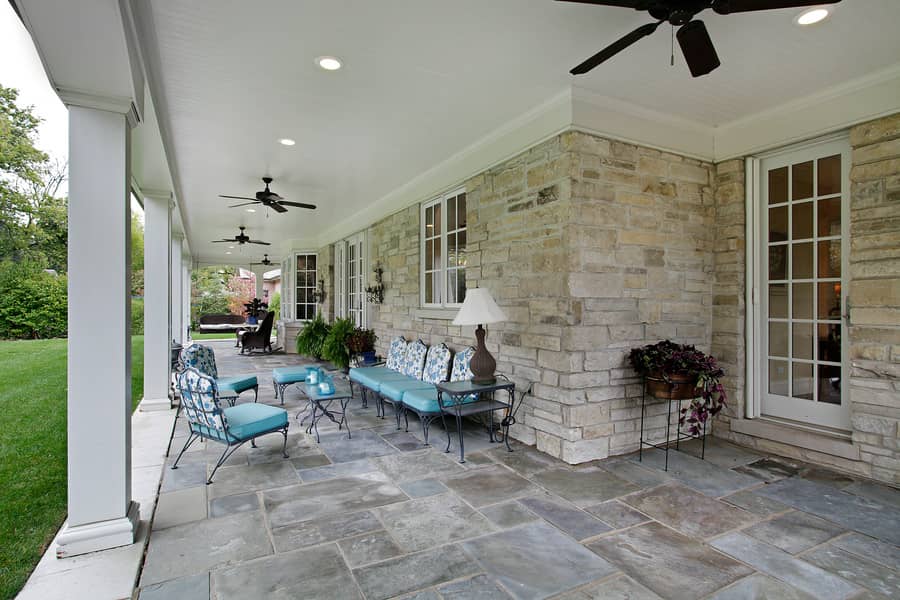 Home maintenance is not exactly the most exciting part of owning a home. However, it is a necessity to keep your home looking and working well. Cleaning your patio and other exterior surfaces can be a fairly easy task. Depending on what has gotten on the surface of your Bluestone patio can determine how you tackle this project. Wondering how to clean Bluestone patio? This project is as easy as using some vinegar and a pressure washer to clean off the dirt and stains.
Let's take a look below at some more details regarding Bluestone.
What Is Bluestone?
Believe it or not, Bluestone is found in the northern states of Pennsylvania, New York, and New Jersey. It is a sandstone that is layered in a variety of colors. You can find Bluestone looking blue or green, lilac or rust, and even more various colors. Bluestone is made up of feldspar, sand, mica, and other materials.
When Is The Best Time To Clean?
When cleaning your Bluestone patio you will want to consider doing this on a cool or overcast day. This prevents a cleaning solution that you will use from evaporating too quickly. You don't want your cleaning solution to dry on the pavers. Be sure to start in a small area and work your way around the patio. Let's take a look below at the steps for cleaning the patio area.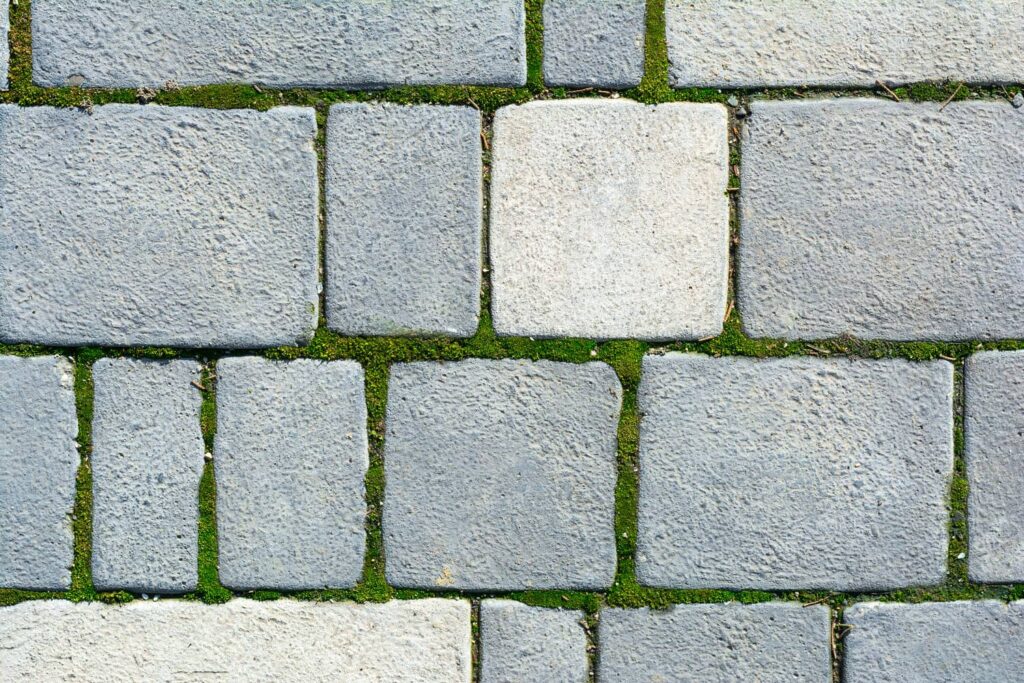 What Are My Steps?
Cleaning your patio area can be a rather simple task. However, there are necessary steps to follow to prevent the pavers from getting damaged. Let's take a look below at the recommended steps.
Make a solution – It is recommended that you mix one to four ounces of a neutral-pH stone cleaner such as vinegar or hydrogen peroxide per each gallon of water. If you have a large patio, you will need to mix several gallons to accomplish this project.
Use a mop – Take the mop and spread the liquid solution around a concentrated area. This keeps the solution from drying as you work on each patio area.
Wait for 2 minutes – Let the solution soak into the dirt and stains on the patio. Then, start scrubbing to remove stains. If the stains are difficult to remove use a bristle brush for stubborn stains.
Use a plastic-bristle brush – This type of scrubbing brush keeps you from damaging the stone. The plastic bristles will work to loosen the dirt and stains from your Bluestone paver patio. Use light strokes to remove the dirt and grime from the patio stones.
Rinse – Take your jet-spray nozzle attachment on your garden hose for pressure washing and use a sweeping motion to rinse off the dirt and debris and cleaning solution.
Vacuum – Take a wet vacuum or a mop and soak up the excess water.
Other Recommended Maintenance
Now that you are aware of how to clean a bluestone patio, you can consider looking into the easiest ways to clean stucco. Assuming that you have a stucco exterior, this would be a great item to clean at the same time as your Bluestone patio.
Next, since you are in the business of cleaning things around your home, this would be a great time to learn about cleaning the epoxy floor in your garage. Keep in mind that cleaning the epoxy floor requires specific steps per the manufacturer.
Lastly, while you are spending time cleaning the outside areas of your home, you can look into how to clean the gutters that have gutter guards. Understanding the easiest way to get this project done will help save time and money while you clean the patio.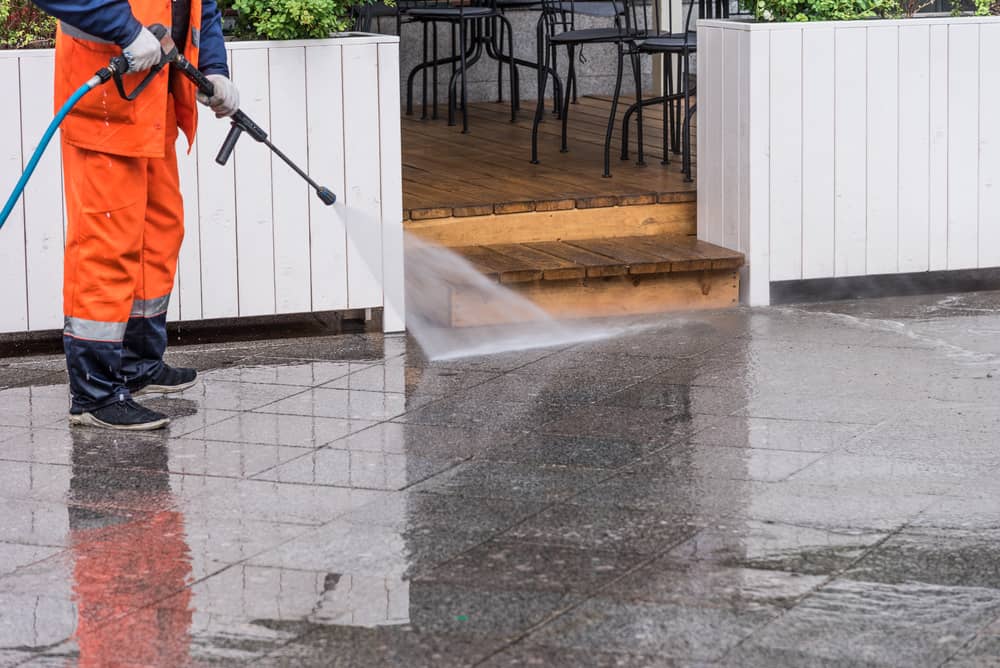 When Do I Call A Professional?
If you are needing your Bluestone patio cleaned and are afraid to damage the materials, call on your local pressure cleaning company to assist. Make sure to hire a company that has experience cleaning various types of paver patios. Also, this will keep you from having to spend more money on replacement pavers. Also, consider having your local home inspection team come out and inspect the whole home. Consequently, they might find other areas that could use good pressure cleaning. Also, they can recommend a reputable company.
Conclusion
Choosing the right company to clean your Bluestone patio is key. You wouldn't want to have a company come in and damage your beautiful paver patio. Also, call on your local home inspection team to determine if there are other project needs that can be completed at the same time. Reach out to Atkinson Inspection Services for a home inspection in the Orlando, Clermont, and Villages areas.