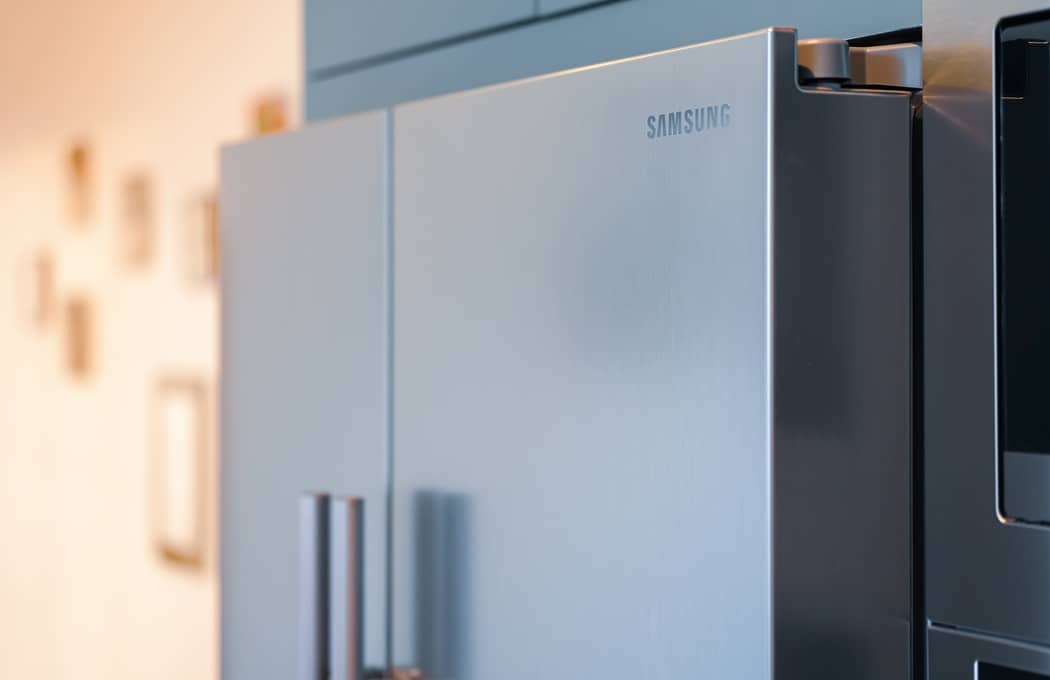 Owning a home comes with a lot of responsibilities. Maintenance of your appliances and home is a necessity. Failing to maintain your home can cause it to break down more quickly. Also, keeping up with the appliances in your home is key. Most homeowners do not realize that the bulbs inside their refrigerators will eventually burn out or need resetting. In this case, learning about your Samsung product is necessary. How to reset the filter light on a Samsung refrigerator? There is a button on the control panel that allows you to reset the water filter light.
Let's take a look at what the steps are to accomplish this task.
What Are The Steps?
Believe it or not, each Samsung refrigerator not only has a water filter, but they also have water filter indicator lights. The lights will change color based on when it is time to replace the water filter. Every six months the water filter should be replaced. The indicator light will turn on after six months. To turn reset the indicator light follow the steps below.
Check the control panel on the refrigerator and look for a filter reset button.
Press and hold the alarm button down for three seconds or until you see the light has reset.
If the filter icon turns off or resets to the original color, then the reset is good. Keep in mind that this will occur again every six months.
After completing these steps you should see the indicator light change back to blue as the new filter has been replaced. If you do not see the blue light, try the steps above again. If all else fails, reach out to a local professional appliance repair company that can assist you with this task.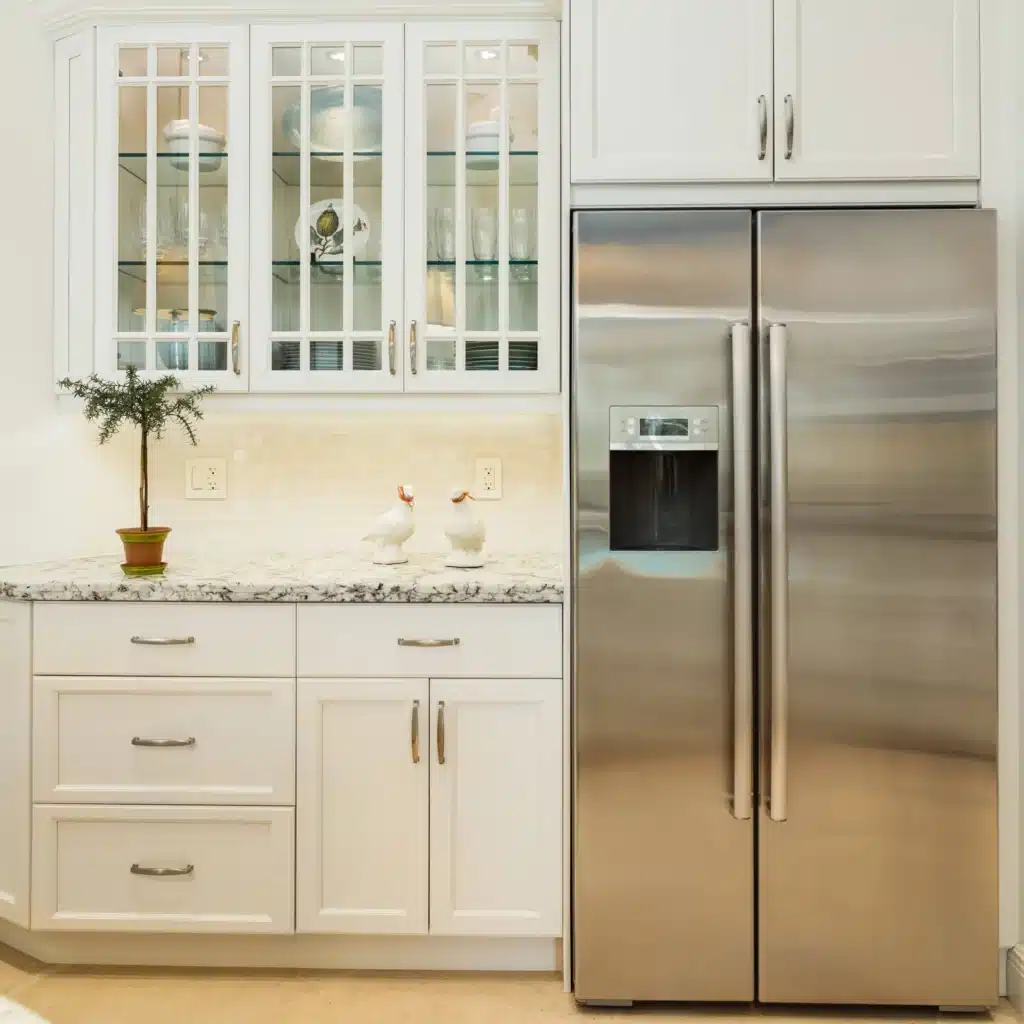 What Do The Colors Mean?
The various light colors have different meanings for your Samsung fridge. Let's take a look below at what those are.
Blue light – This means that all is well with your water filter.
Pink or Orange light – This means that your filter is getting old and approaching five months old. It is time to purchase a new water filter.
Red filter light – If the indicator light turns red, it means your water filter is no longer doing its job. The water filter has lost its functionality and a new one is necessary.
Keep in mind that most filters will last up to 500 gallons of water. However, depending on your water supply will determine the longevity of the Samsung refrigerator filter. Read the table of contents in your manufacturer's appliance manual to find the specific instructions for that make and model of refrigerator.
Other Recommended Maintenance
Now that you know how to reset a Samsung water filter indicator light you can also read up on why your refrigerator might be making noise. Understanding what could cause this allows you to hire a professional to handle all of your appliance needs at once.
Next, in some cases, your appliances will go out or stop working at the same time. For example, your dishwasher might need replacement. It is a good idea to read up on how long it takes to install a dishwasher. Consequently, this allows you to plan your day around the installation.
Lastly, it is a good idea to read up on how many amps your refrigerator uses. Plugging the refrigerator into the wrong outlet could cause the Samsung water filter indicator light to malfunction. Be sure to plug your fridge into the manufacturer's recommended outlet.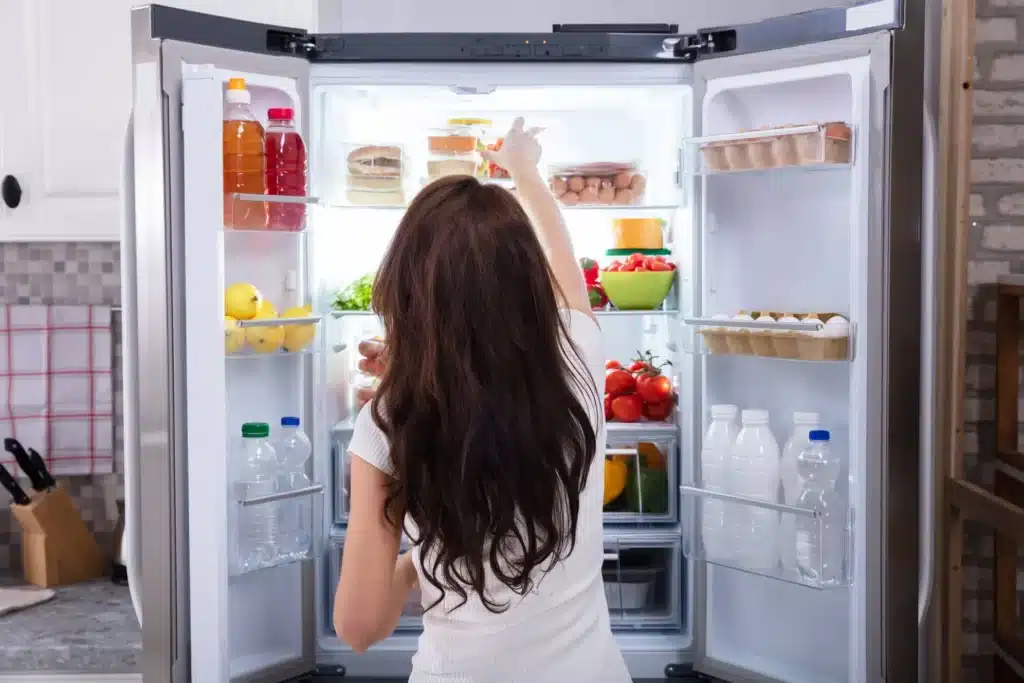 When Do I Call A Professional?
When you are dealing with appliances, it is often a good idea to call on a professional contractor who has experience with the particular appliance you are needing help with. Although resetting a Samsung refrigerator indicator light might seem easy, some owners might not be able to troubleshoot the steps. Also, consider calling your local home inspection team. They can inspect your appliances for functionality and refer you to a reputable appliance repair contractor.
Conclusion
Before you hire an appliance repair contractor be sure to read up on the Samsung warranty guidelines. You wouldn't want to jeopardize your warranty by pushing the wrong buttons or having someone work on your appliance that isn't qualified to. Also, call on your local home inspection team. They can assist with this project and might save you time and money down the road. Reach out to Atkinson Inspection Services for a home inspection in the Orlando, Clermont, and Villages areas.