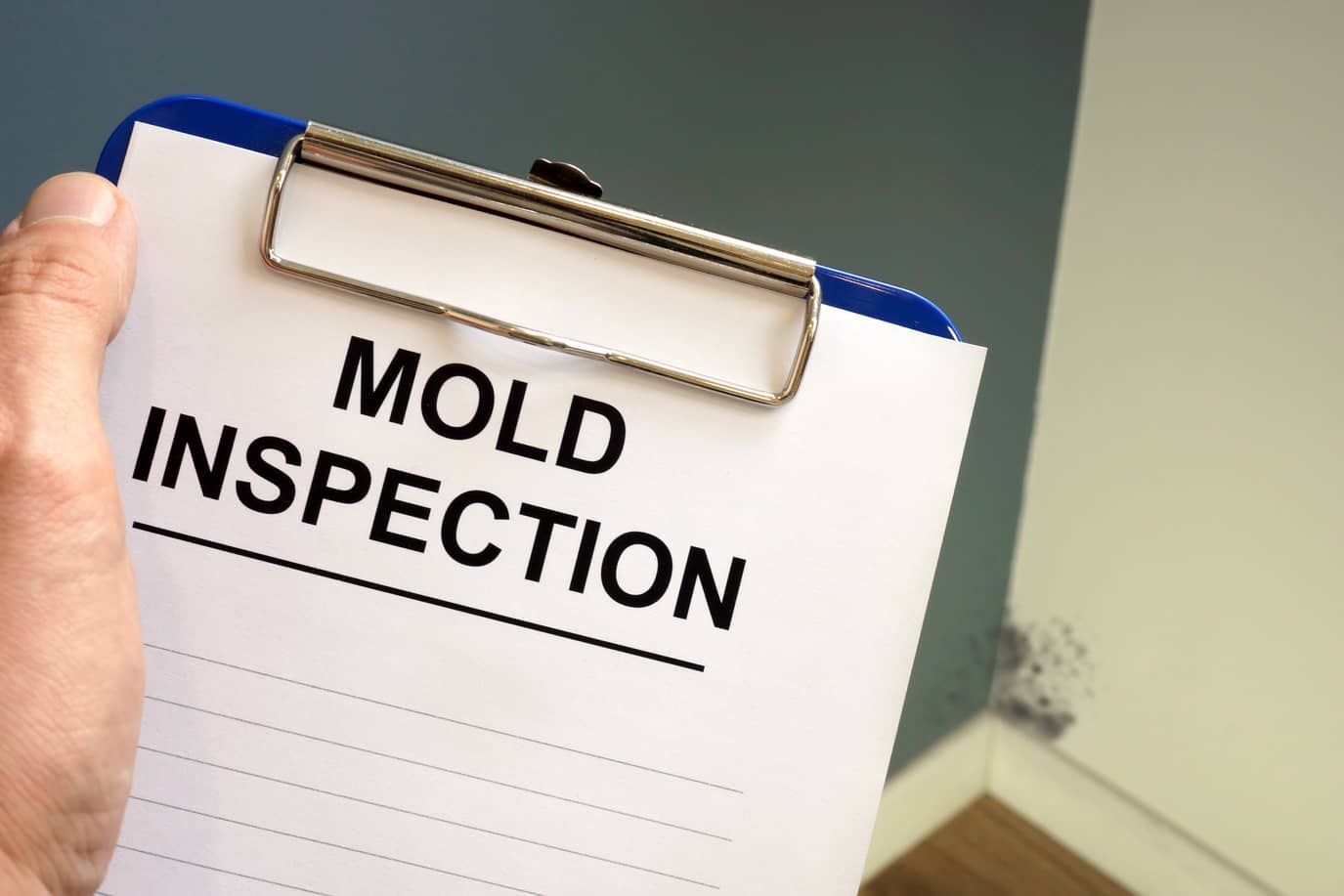 Buying or selling a home can be a stressful thing. Both buyers and sellers love the home inspection process as a means to solidify a sale. However, in some cases, a home inspection can turn up some issues that the seller was never aware of. When it comes to something like mold, this can be a hidden problem. Luckily for the buyer, a mold inspection during the home inspection can be a huge piece of information during the negotiation of the asking price. For a seller, it is not so lucky. However, it does allow the seller to rectify the situation now that they are aware. When to walk away from a house with mold? If the damage is so extreme that the cost of mold remediation is not worth the added stress.
Let's take a look below at some more details regarding the risks of buying a home with mold.
What Are My Risks
When it comes to buying a house, you want to ensure that it is structurally sound and has no issues at all. Purchasing a home with mold issues could end up becoming a bigger problem than originally thought. It is recommended that you negotiate with the seller if you absolutely must have the home. Keep in mind the risks below:
Toxic
You are putting your family at risk of exposure to a toxic environment. Exposure to mold can cause symptoms like, sore throat, coughing, runny nose, sneezing, congestion, and even difficulty breathing.
Stains
Mold that appears in your home is typically a black, green or brown mold. These molds are clearly evident and cannot be covered up. In most cases, they must be dealt with by replacing the structure they have grown on. Mold can grow very quickly and take over your ceilings and walls very quickly. Although most stains can be removed with bleach and water, you might end up needing to complete a full rehabilitation to the wall or ceiling affected.
Property Damage
Mold can grow in many places of the home. Not having a mold inspection during your home inspection could turn to be a very bad thing. Mold is known to grow in the HVAC system, air ducts, and even on and under your carpet. If mold is present in your air ducts, it can spread through the entire house and create some major health issues for you and your family. Mold remediation would be necessary and could end up costing you thousands of dollars to fix.
Expensive Fix
Getting a mold inspection can verify that mold is present in the home. The next step is to get a mold remediation plan so that you are aware of how much it might cost. You can then negotiate the price of mold remediation from the sellers asking price. It is possible that you will spend $3,000 or more on mold remediation.
Additional Problems
Finding mold in the home could also provide a clear indication of a leak in the home's plumbing system. During the home inspection and mold inspection, your home inspection team can use thermal imaging. This is to determine if a pipe is leaking into your walls. This repair could be more costly than just worrying about a mold cleaning and you will need to decide if you should walk away from a house with mold.
Smelly
Mold growth creates an immediate musty scent in your air. This substantially reduces the air quality in the home. Having this musty or dirt-like smell in the home can lead to many health issues.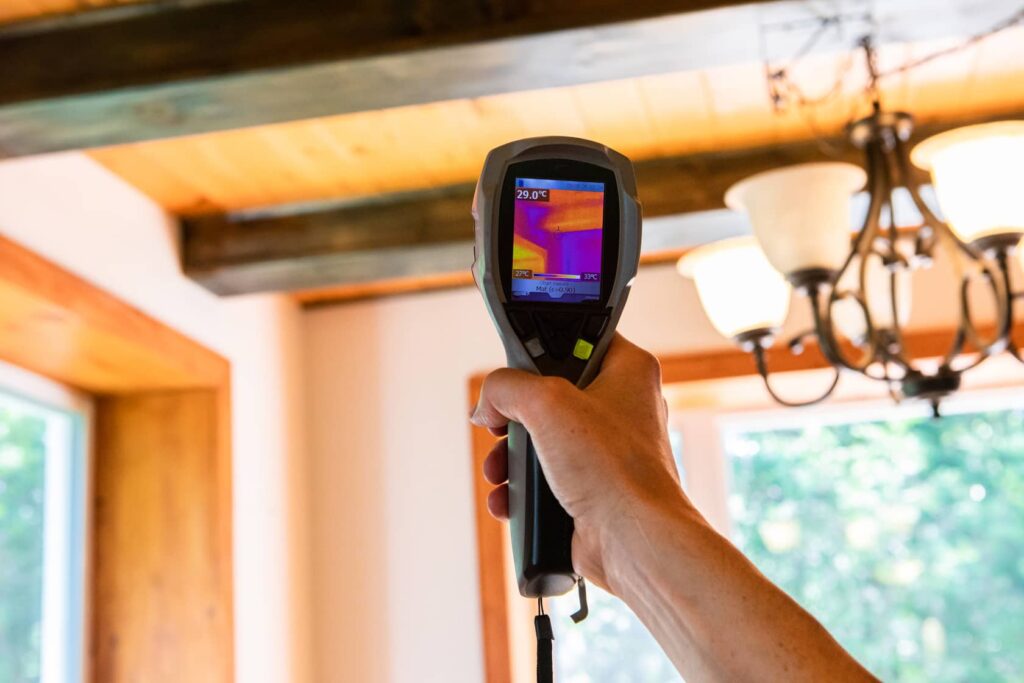 When Should I Walk Away
When dealing with a mold issue, not all scenarios are destructive. However, consider the bigger picture in relation to your family's health and wealth. If you have an inspection completed and the report comes back with the following issues, you should walk away from the deal.
Seller has no care about fixing the mold issue or any other issue with the home.
Seller has no interest in spending money to conduct mold remediation. This is because they have no extra funds to cover the costs.
If the house fails all inspections due to mold growth, and there are foundation issues.
If the seller is willing to complete the mold remediation process and the damage is very limited, you might consider keeping the original deal in place.
Other Recommended Maintenance
Now that you are aware of when to walk away from a house with mold, if you are looking to purchase a home with mold growth in it, be sure to follow up on the recommendations from your realtor and home inspector.
Next, read up on ways to prevent mold in the future. For example, one location where mold is prevalent is your bathroom shower. Mold loves high-moisture areas and you might need to waterproof your window in the shower to keep mold from growing.
Lastly, often you can end up noticing mold growing in your closet. The closet is a great spot for mold to grow because it is dark and still within close proximity to the moisture that is created by your shower. So, be sure to read up on how to keep mold out of your closet.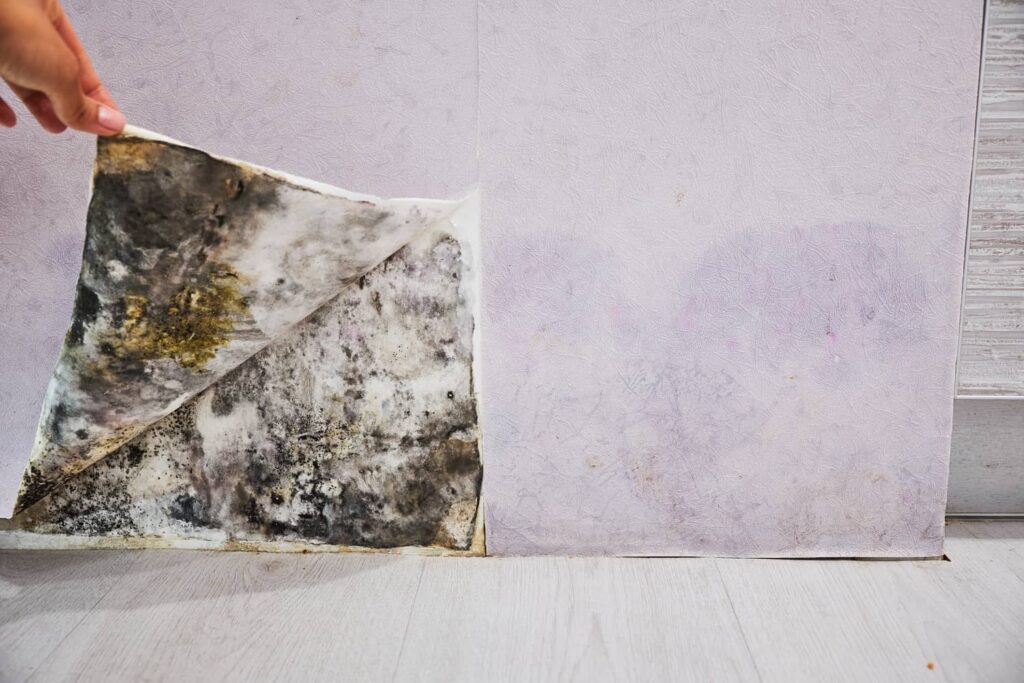 When Do I Call A Professional
If you are buying a home, you should always get the home inspected. In every case, it is highly recommended. However, many home buyers are in a hurry and choose not to get one. Unfortunately, if you pass on the home inspection, you lose out on the findings of any issues that might be present in the home.
Everyone has a reason for selling or buying. However, that doesn't mean they care on the same level about the home. Get a mold inspection while the home is getting inspected to ensure that bigger issues won't arise after the purchase of the home.
Conclusion
Buying a home can become very stressful. It can be risky and not everyone is forthcoming with detailed information. This is where the mold inspection and home inspection come into play. Just because mold is detected, does not mean your dream home should be left to rot.
You might find an easy fix to the mold issue. However, if it turns out that the mold is extremely bad, you should really consider stepping away from the purchase. Reach out to your local home inspection team. Call, Atkinson Inspection Services for a mold inspection and home inspection in Orlando, Clermont, and the Villages.