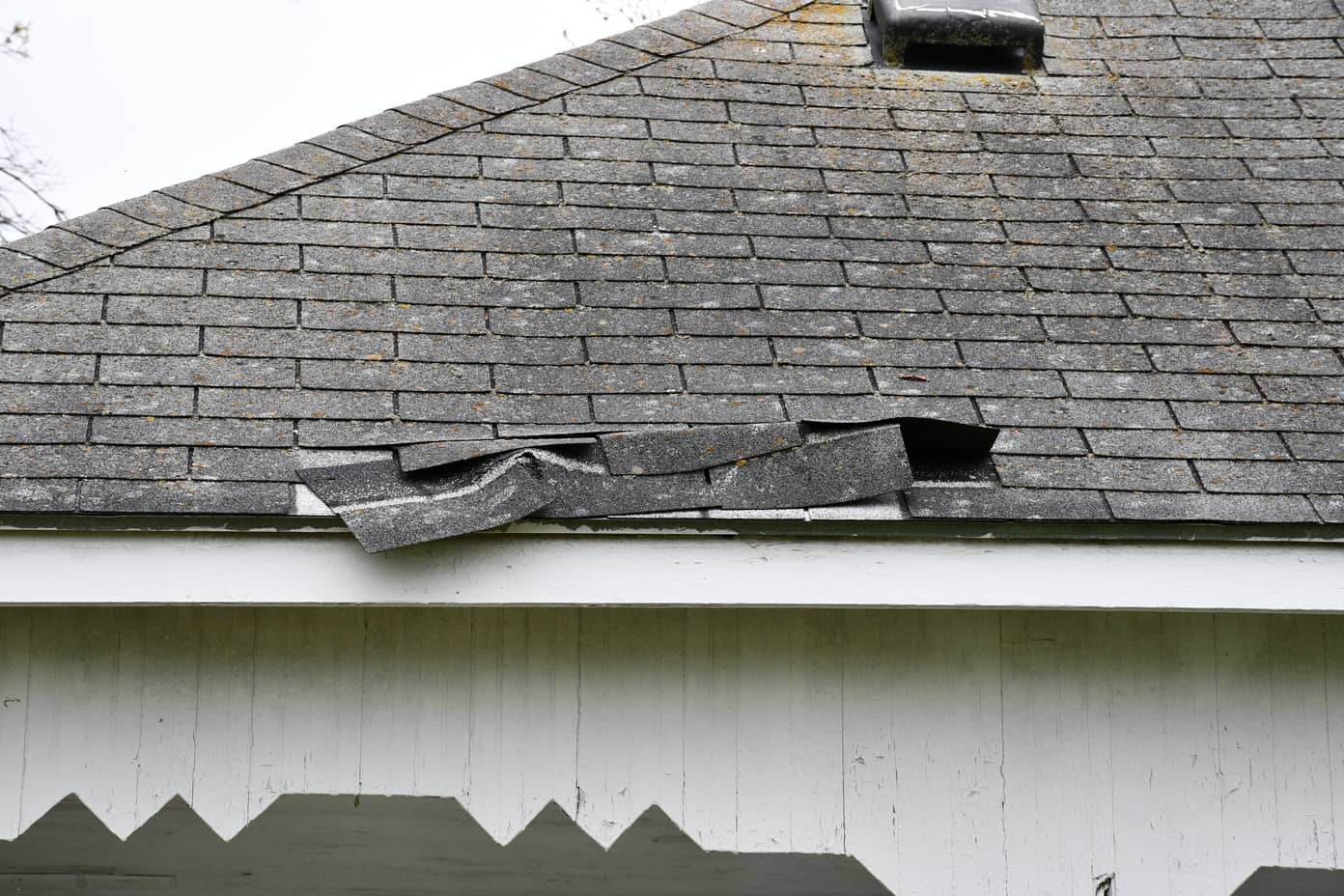 Homeowners have many tasks to keep up with while owning a home. There are always projects to be done. Keep in mind that maintenance on any home is necessary. Some homes require more maintenance than others, depending on their age. However, every home requires upkeep in order to maintain its longevity. Always ensure that you are reviewing and inspecting the systems of your home. How do I know if I need a new roof? Look for obvious signs like, damage to shingles, leaks, bowing or sagging, and daylight coming in.
Let's take a look at all of the possible signs that you need a new roof.
What Is Involved
The first step to knowing if you need a new roof involves good record keeping. If you are buying a new home or an older home, the home inspection will prove the years of the roof. Also, in many cases, the seller of the home will have records of the last time the roof had repairs or was replaced.
Next, you will be able to notice how badly you need a new roof by observing some damage or out-of-place shingles. If you have a metal roof, you are likely to see more issues via leaks or bends in the metal. Getting up on the roof is the best way to evaluate what needs to be repaired or replaced. This is when calling a professionally licensed roofing contractor can help. Leave it to the professionals to handle your roofing needs.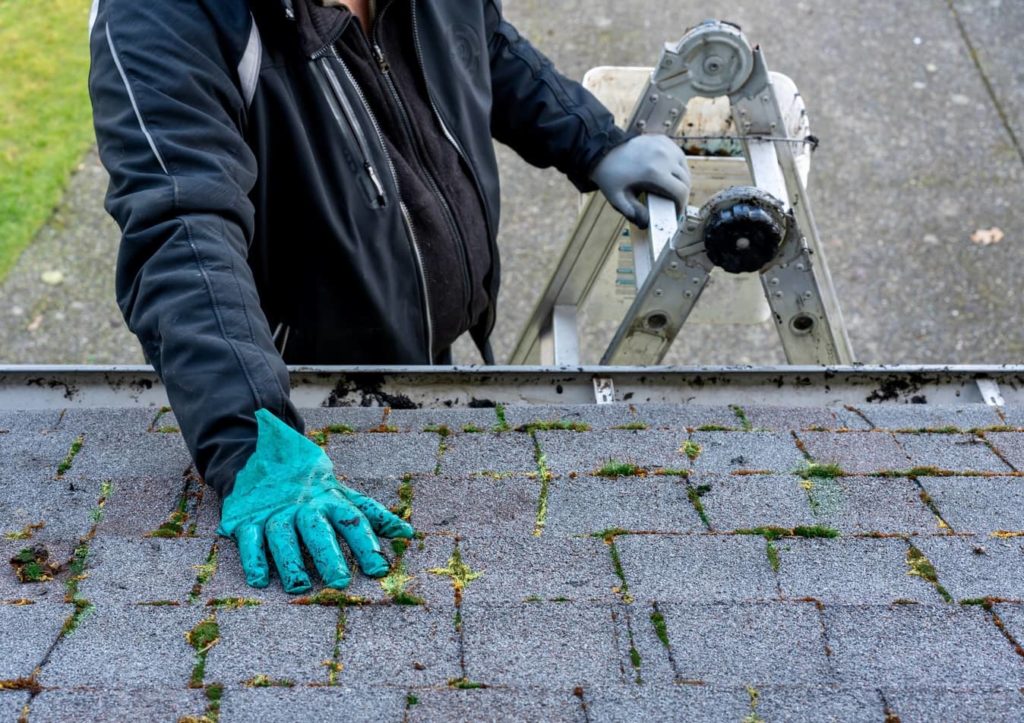 How Would I Know
Believe it or not, there are a few ways that you would know a new roof is needed. Unfortunately, if you get to this point, you risk further damage to other parts of your home. Also, remember to conduct yearly maintenance and inspections on all of the systems of your home. Let's review some of the obvious signs a new roof is needed.
Exterior damage – noticing of damaged shingles, black streaks on your shingles, or even buckled shingles are key reasons to replace your roof.
Saggy or droopy spots – if the roof decking is breaking down, your exterior shingles or roof materials can begin to sag as they are no longer structurally supported.
Chimney damage – damage to a chimney flashing will allow for leaks and further damage in your attic space and homes ceiling. Chances are, just the flashing needs to be replaced.
Daylight – if you begin to notice holes in your roof that allow sunlight to get into your attic. This is a huge problem as not only will sun get in, but also rodents, and other pests. Immediate replacement should occur.
Greenhouse effect – noticing moss, mold, and mildew growing on your roof could be an indication that a new roof is needed. Why are moss and weeds growing on your shingles or other roof materials. This is a great time to not only clean your roof, but have it inspected for replacement.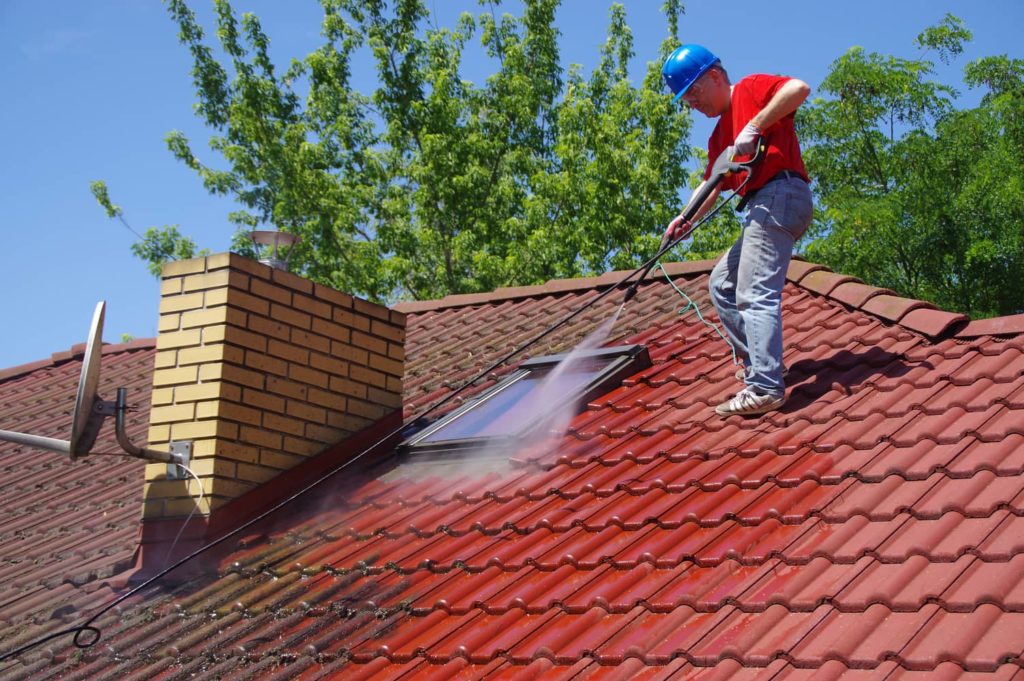 Life Expectancies of Roofs
There are different types of roofs with different life expectancies. Let's take a look at those:
Roll Roofing – Roll roofing lasts about 5-8 years. It is good for low incline roofs and gazebos, a detached garage, or a shed.
Shingles – this is available in three-tab and architectural. Three-tab lasts about 10-20 years, but usually about 14 years while architectural last about 15-20 years
Clay and Slate tiles – tiles can last about 30-40 years but depends on hurricanes, etc.
Metal roof – a metal roof will last about 30-50 years.
Modified Bitumen – 10 years for this material.
As always, these are estimations and depend on the weather and location of the home.
What Are My Options
The greatest asset to a homeowner is a home inspection. If you get your roof inspected yearly, you will have all of the information regarding any necessary repairs. Keep in mind that roof maintenance is very important for ensuring no major damage has been caused. There is a roofing checklist that can assist you in making sure that all of your roofs working parts are in good shape. Always remember that a good roof should last between 15 and 20 years. A lot of the time depends on the environmental conditions. Homes that are in natural disaster scenarios will likely lose their roofs longevity.
How Much Does It Cost
The average cost of a new roof can range between $5,500 and $12,000. There are some cases when the cost of a roof might be higher. Composition roofs and metal roofs are substantially more. A new composition roof ranges from $20,000 to $30,000. Keep in mind that how you choose to invest will determine your resale value and home's curb appeal.
Other Recommended Maintenance
While you are taking a look at your roof, it may be a good time to have a wind mitigation inspection. This is in the state of Florida and involves looking at eight areas of the roof to see if it is strong enough to withstand strong winds and water intrusion. If you have this inspection, it is good for five years.
If you are in the process of looking for a home in this hot market, one thing to ask yourself is, "Should I skip the home inspection?" and the answer is no. It may be tempting, but there are articles out recently that talk about the "surprises" in homes new owners are finding when they don't have a home inspection, and these are not good surprises. You always want to have a home inspection when purchasing a home.
Lastly, if you decide to build a custom home, it is still a good idea to hire a realtor. Why is this? It is important to have an advocate and someone who knows about the building process. Everyone can use a person in their corner!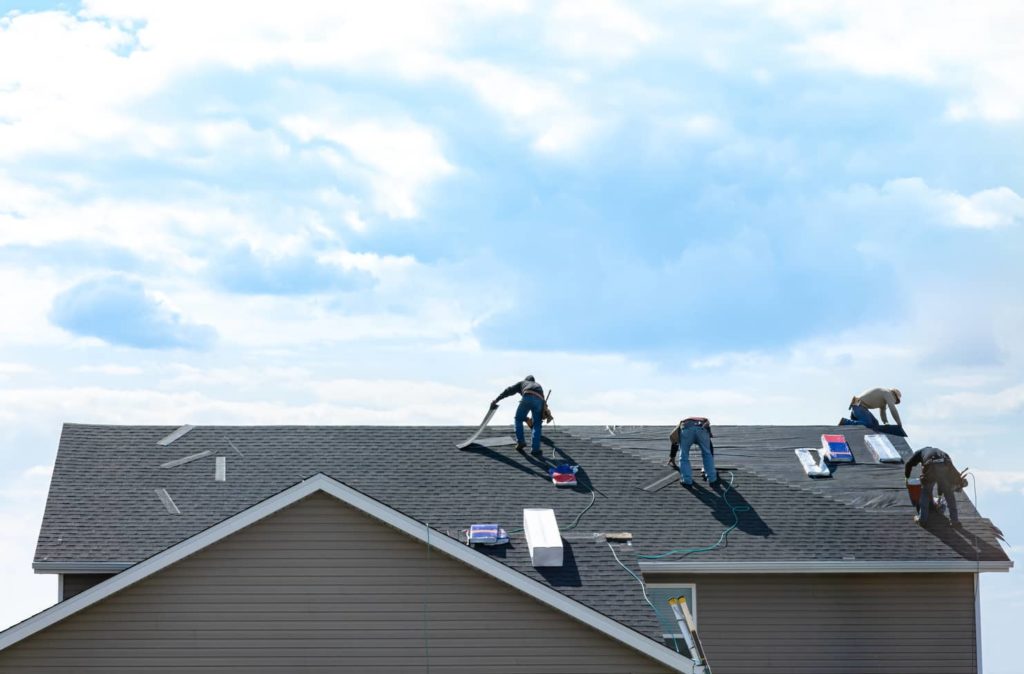 When Do I Call A Professional
Reaching out to a professionally licensed roofing contractor is very important to maintain your roof. Always remember that your local roofing contractor knows the building codes and what is required for your roof repairs to pass inspection. Also, use your local home inspection team to inspect the entire home.
In addition, if there is damage to the roof, other areas of the home may have been damaged as well. Home inspection teams can evaluate the roofs integrity and recommend a reputable professionally licensed roofing contractor.
Conclusion
Luckily, homeowners have a variety of choices when it comes to roofing. If you notice that your roof has damage and needs to be replaced, you can call a local roofing contractor. At this point, you can either go with the same style of roof or switch it up to a different material. Most home roofs are made of asphalt shingles, and if its time to replace your roof, you might consider a metal roof this time.
Keep in mind, that when choosing a new roof, you will want curb appeal and the material that financially makes the most sense. Atkinson Inspection Services can check your roof when performing a roof inspection in Orlando, Clermont, and the Villages.