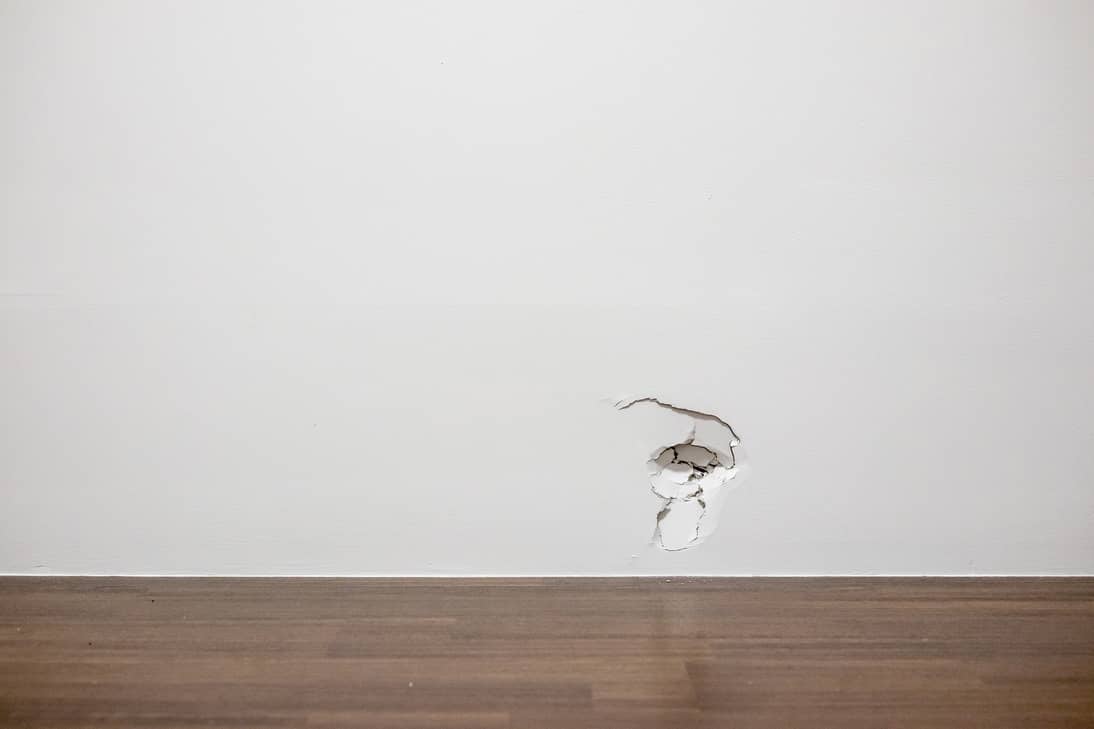 Homeowners understand that there are many maintenance needs in a home. When you purchase a home, you likely aren't thinking that everything is perfect. In many cases, there are some touch-up needs or some minor repairs that are necessary to make the home yours. Some homes even come with some character such as a dent in the wall. Is this a problem, most likely not. Just fix the dent. How to fix a dent in the wall? This is an easy task that requires some tools and materials. If you still aren't sure, hire a local handyman.
Let's take a look below at the steps needed to fix a dent in the wall.
What Will I Need?
There are always tools and materials needed for a successful project. Let's take a look at what we need for this project.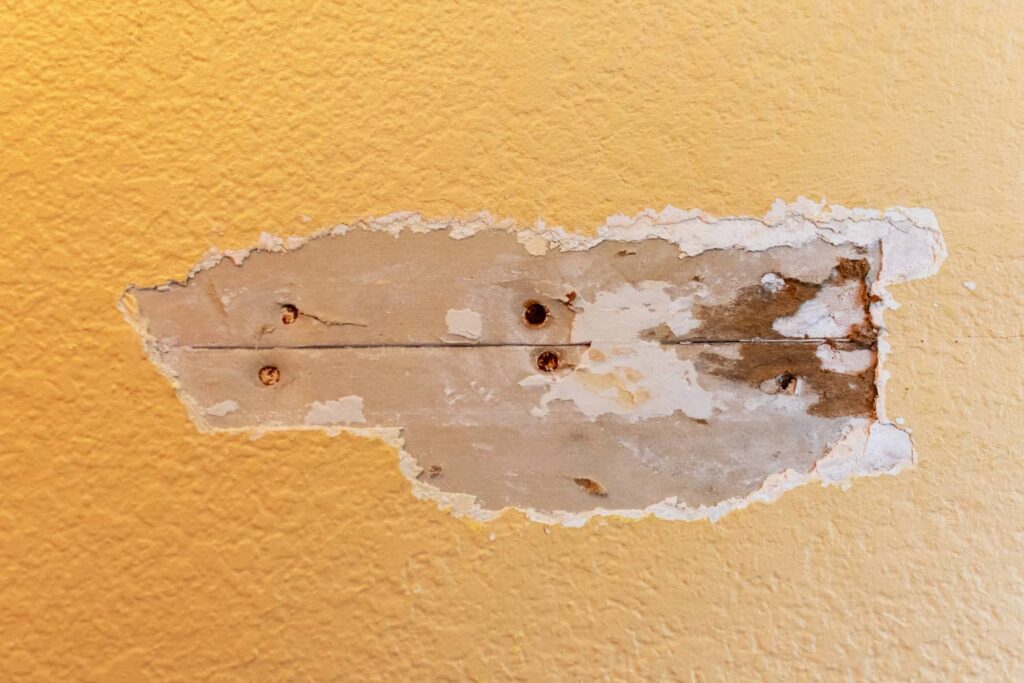 What Are My Steps?
Just like any other project, there are instructions or steps to follow to accomplish this project. Let's take a look at what those steps might be.
Prep the wall – Make sure that you have the space to work properly. Clear furniture or any hindrance from the space around the dent. Wipe the area clean so that it is ready to be worked on.
Score the dent – Take your utility knife and gently carve out around the area of the small dent. You will want to remove about an inch around the area of the dent so that you have a hole in the wall.
Sand down the area – Take your sandpaper and sand down the area damaged areas around the cut-away that you just created.
Apply waterproof primer – Seal the area of the drywall where the dent spot was located by applying waterproof primer.
Apply joint compound – Take your putty knife and fill in the dent hole with the joint compound. Smooth it out and around to convert the edges of the dent hole.
Let it dry – Allow the joint compound to dry and adhere to the drywall for 24 hours.
Sand it down – Once the area has completely dried, you can sand it down with sandpaper. This will make it smooth and blend in with the drywall.
Paint the area – Apply some touch-up paint over the newly fixed dented area. This will ensure that the wall looks as new as it was before the dent.
Other Recommended Maintenance
Now that you know how to fix a dent in the wall you can also consider reading up on how to caulk a baseboard. Caulking is a special technique that requires some patience and knowledge. Before you take on this project, read up on the cleanest ways to accomplish this task.
Next, while you are don't repairing the dent in your wall, you might want to clean them. Well, if you have matte paint on your walls, this might require a special set of instructions. Be sure to read up on how to clean your walls that have various types of paint on them. You wouldn't want to accidentally remove the paint.
Lastly, if the dent in your wall is caused by a door knob, you might be looking to remove it. This would be a great time to read up on how to remove a door knob. Doing this allows you to determine if it is a do-it-yourself project.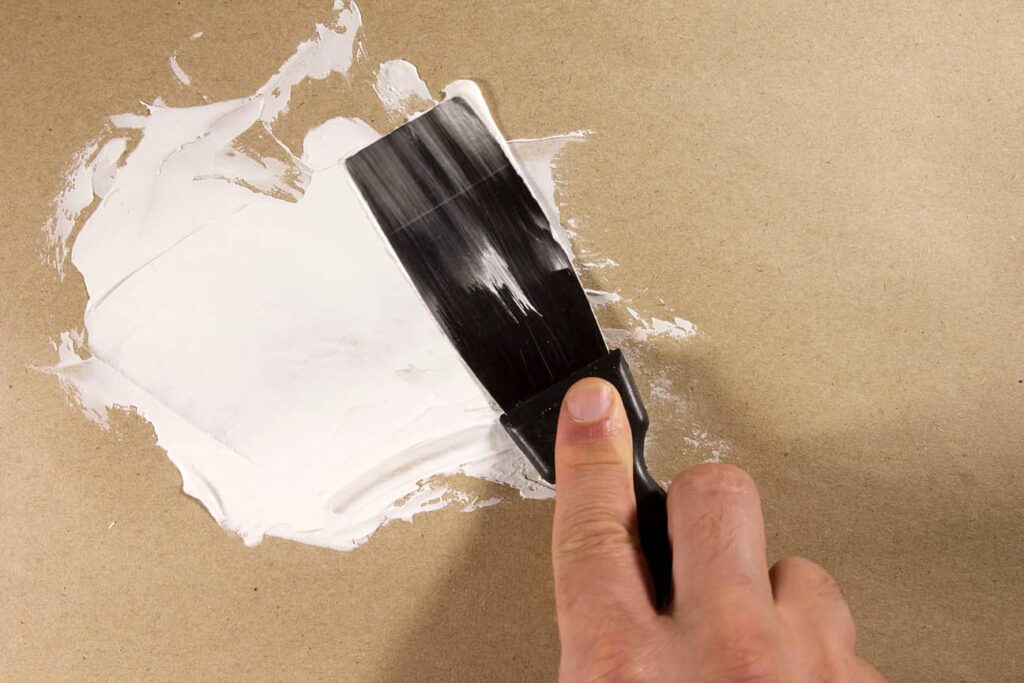 When Do I Call A Professional
When you don't have the tools or time to complete a task like patching a dent in the wall, call on your local handyman. Ensure you track down a reputable handyman or general contractor to assist with your project. Most homeowners can accomplish this task as a do-it-yourself. Also, if you need to see if other repairs are needed, call on your local home inspection team. Consequently, they can inspect your home for other repairs and recommend a reputable handyman.
Conclusion
Completing a repair of a dent in the wall is a fairly easy task. The only drawback is not having the tools, materials, or time to complete this project. Hire your local home inspection team to come out and determine if the dent has caused further damage to the structure of your home. Reach out to Atkinson Inspection Services for a full home inspection in Orlando, Clermont, and the Villages.