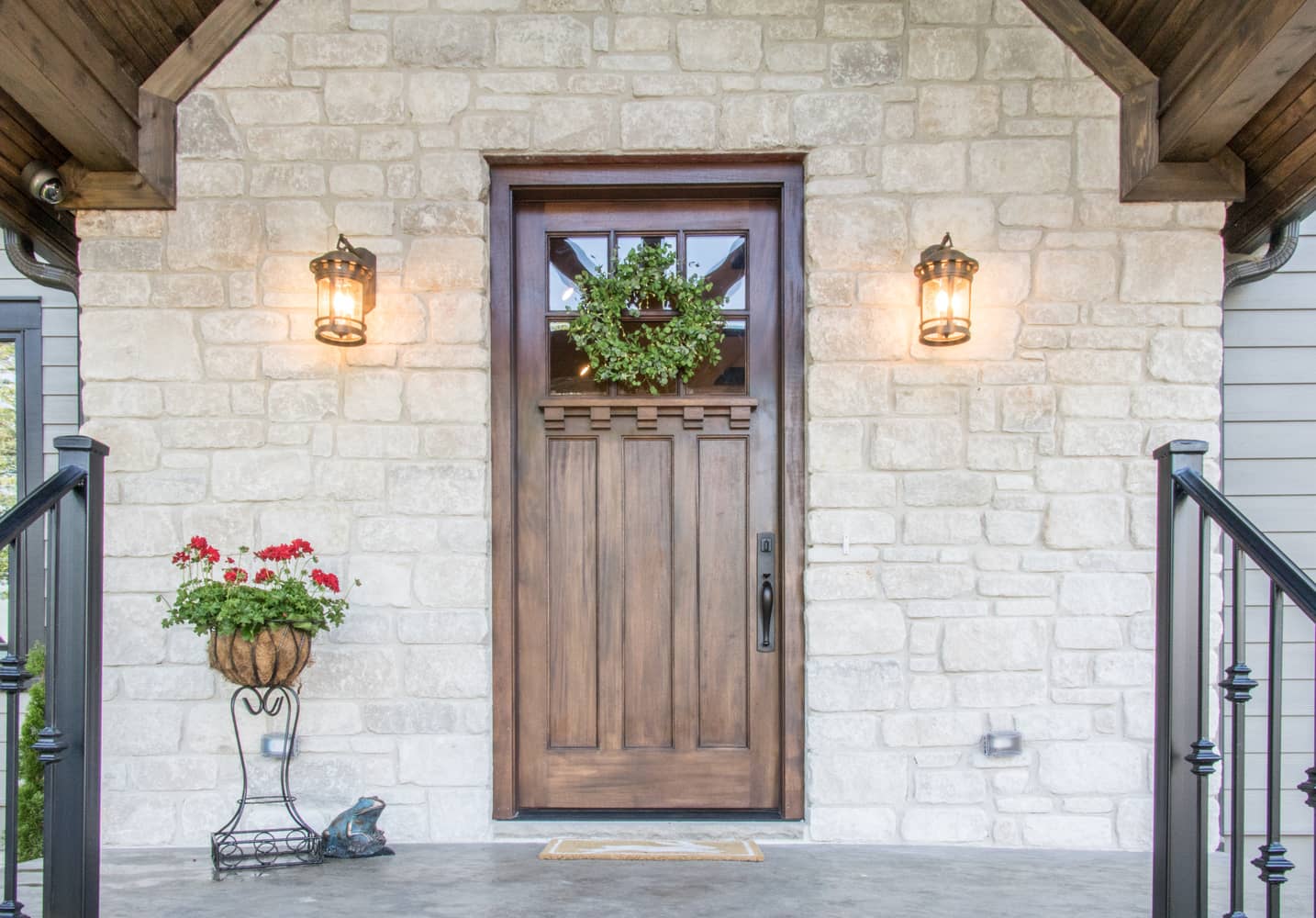 When it comes to the exterior of your home, you will want to be sure it stays up-to-date. To maintain your home's curb appeal, you will want to keep your landscaping looking sharp and your outdoor lighting updated. If your home is made of stone, then installing outdoor light fixtures could be a little tricky. How do I install an outdoor light fixture on stone? It's a difficult task, however, there are some great instructions that can assist you.
Let's take a look below at how you can install a light fixture on stone.
What Do I Need?
Making sure that you have the right tools and materials to install outdoor light fixtures on the stone is important. In some cases, installing exterior light fixtures on stone can be difficult. Let's take a look below at the tools and materials needed to successfully complete this project.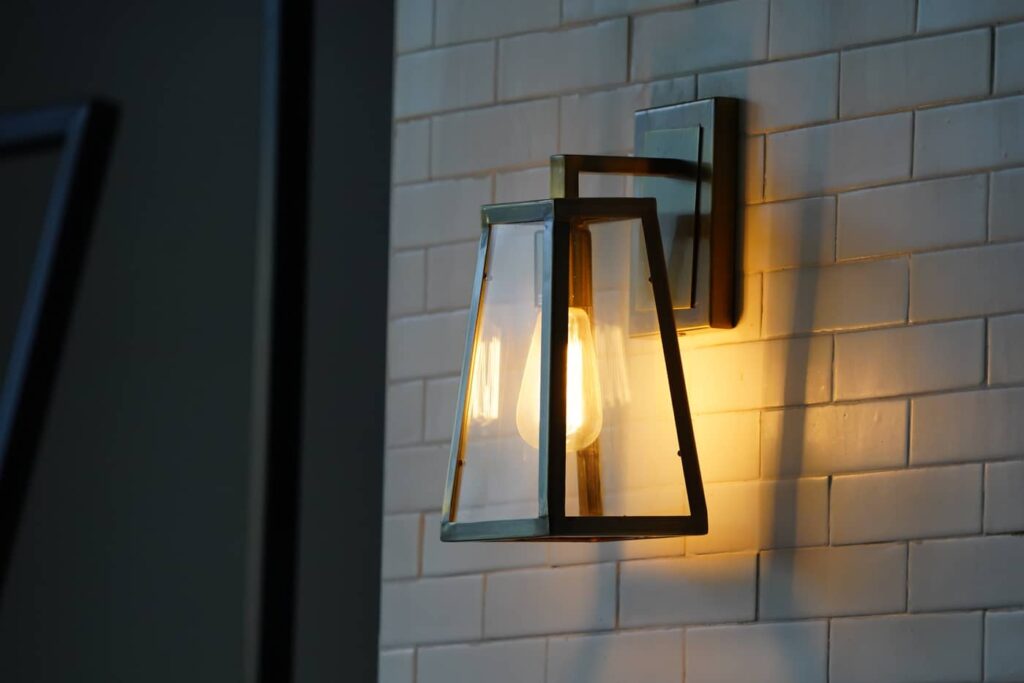 What Are The Steps?
Just like all of the other home maintenance projects, there are recommended steps that you should follow. Consequently, following these steps ensures that you are staying safe and properly completing the project. Let's take a look below at the recommended steps to complete this project.
Select your light – Be sure to select a highly-rated light fixture for exterior usage. Also, be sure that the light bulb wattage is high. This will ensure that it lasts longer.
Turn off the power – Go to your circuit breaker box and turn off the breaker switch that supplies power to your current exterior light fixture.
Install the new bracket – Remove the old light fixture. Make sure that your two new screws are used to secure the new bracket fit. In most cases, you will need to cut the screws down to size and use a pair of pliers to tighten them.
Connect the wires of the fixture – You will notice that there are three types of wire colors. White, black, and green or ground wires. The first wire that you will connect is the ground wire (usually green). Use your wire nuts to connect the wires together. Once the wires are matched up and connected with its counterpart, you can use electrical tape to secure the wire nuts. Secure the light to the stone wall with your screw caps and make sure they are both tightly fastened.
Seal the sides – If you have a huge gap due to uneven stonework, you will want to seal the top and side gaps with silicon. Waterproofing the light fixture is important to ensure there is no danger of an electrical shortage or shock. Leave the bottom exposed so that any water that does get in can drain out.
Other Recommended Maintenance
Now that you understand how to install an outdoor light fixture on stone, you can look into how to remove your old recessed lighting. It might be a good idea to complete all electrical projects at the same time. This ensures your safety as you are able to keep the power turned off to work.
Next, since you are working with electrical wires, it is a good idea to know how to put out any electrical fires. In some cases, the circuit breaker hasn't completely shut off and you risk the possibility of starting an electrical fire when connecting the new wires.
Lastly, while you are working to upgrade your exterior light fixtures, consider taking a look at your garage door or doors. There might be some damage to the door that needs repairs. In some cases, your garage door is covered by homeowners insurance. Be sure to read up on this as not all insurance covers garage door damage.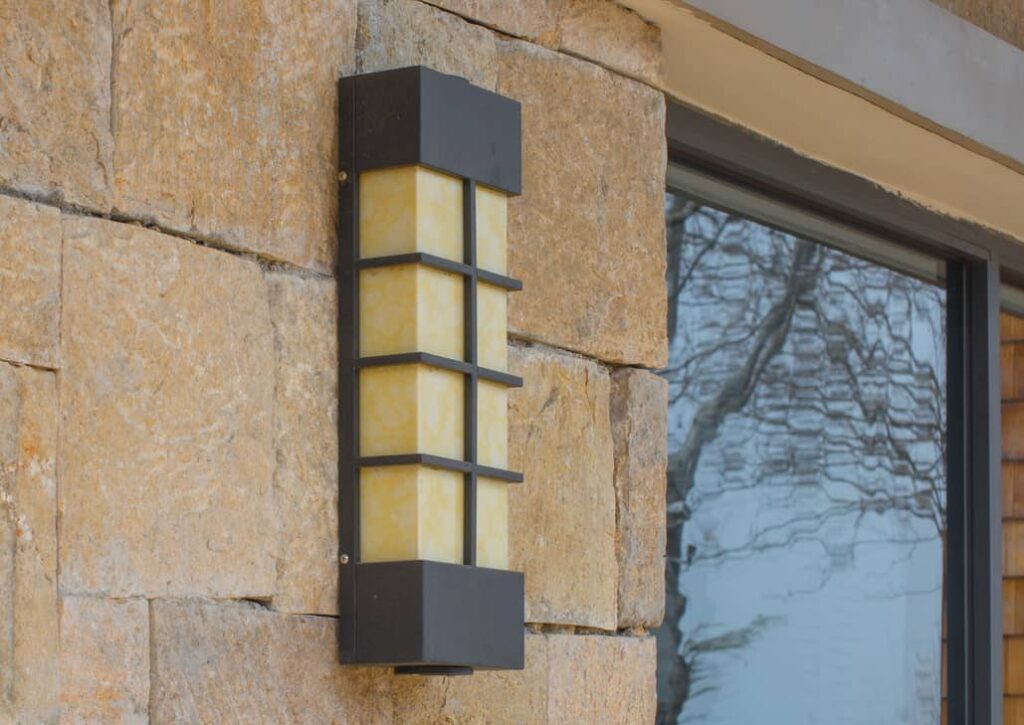 When Do I Call A Professional?
If you don't have the tools and materials or time and patience to install an exterior light fixture, call on your local licensed electrician. Before you go out and replace or install new light fixtures on your stone, have your local home inspection team come out and complete a whole home inspection. This includes your home's electrical system. Additionally, they can recommend a reputable licensed electrician to complete your exterior light fixture installation.
Conclusion
Finishing a project like exterior light fixtures on stone can be a tricky task. However, if you are comfortable with removing the old fixtures and installing a new exterior light fixture, this task could be fairly easy. Follow the steps that you took to remove the old one, and work backward with the new light fixture. If you want to ensure that there are no other electrical needs, hire your local home inspection team. Reach out to Atkinson Inspection Services for a full home inspection in Orlando, Clermont, and the Villages.