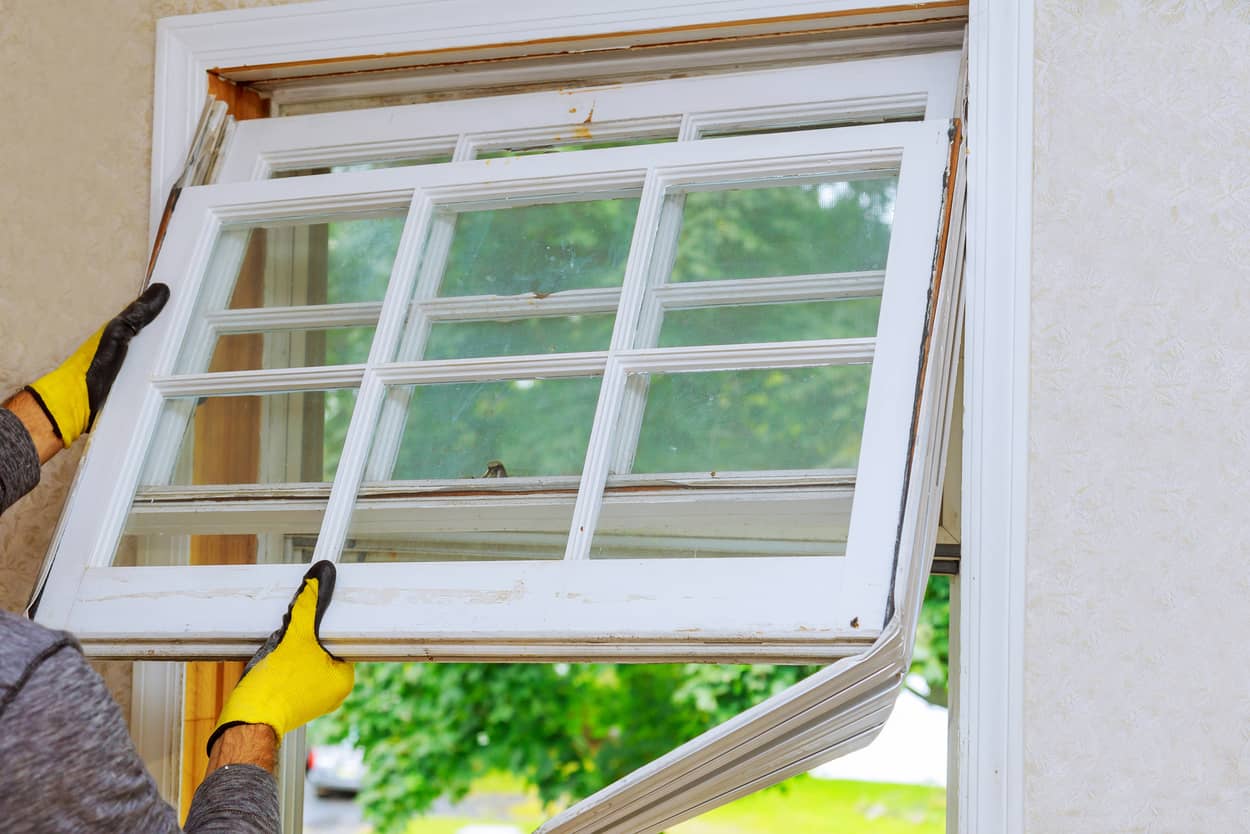 Every homeowner wants to get the most money they can when selling a home. There is a huge upside and selling point when you can list your home and tell a potential home buyer that your windows are brand new. Brand new gives any potential home buyer a warm and fuzzy feeling as they too are investing in this new home purchase. In real estate, anytime you can ensure that one less project is needed for a potential buyer to be concerned about is great. Is it worth replacing windows before selling a house? No, it is not necessary. Update the windows with new caulking and weather-stripping instead.
Let's take a look below at why you should replace the windows in your home.
Types of Windows
Believe it or not, there is a wide range of window types to choose from. Depending on the type of home you have will determine the type of window you choose to install in your home. Let's take a look at the nine most popular window types.
Double-hung – two windows the can slide up and down within the frame. You can either slide the top window down or the bottom window up. This increases air flow in the room. They are also easier to clean the inside and outside of the window without having to go outside.
Single-hung – the top stays fixed in place providing a great seal to the window. This increases energy-efficiency. The bottom part opens and slides up and down to the space that you need for room ventilation.
Slider – typically two or more panels that slide left or right to open. Great views and great ventilation for your home space.
Casement – most often used on a contemporary or traditional style home. Not good at wind protection. Energy-efficient as they have great seals. Crank opens them outward, as they swing out from their hinges.
Awning – outward opening window that provides more air circulation through the home. Cranks outward and great in keeping strangers out. They are also great at staying open when it rains as it provides a barrier as it extends outward.
Hopper – found mostly in basements and bathrooms. They are small and compact windows used in low level spaces. Crank or push open to tip down.
Bay – large central fixed window pane and two smaller angled windows, one on each side. Provides more interior room space and increased aesthetic curb appeal.
Bow – consists of 4 or more windows in a curved framing. This provides you with more interior room space and a panoramic view.
Picture – large windows that do not move. They are the most energy-efficient windows due to their sealed construction and energy cost savings.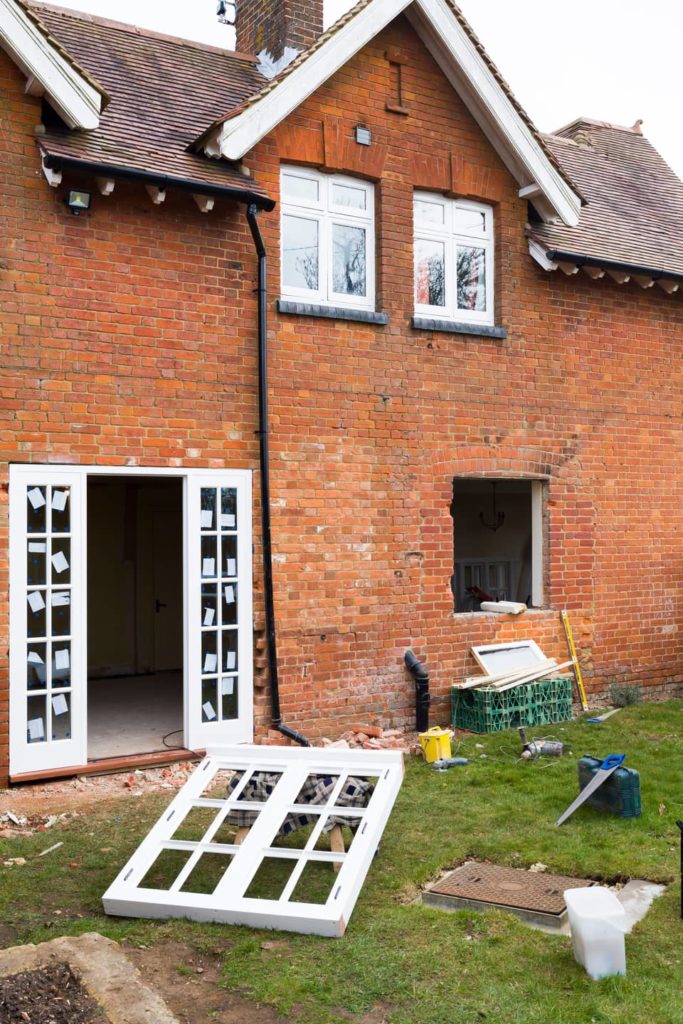 When to Replace Windows
It is worth replacing windows when selling your house if you want to focus on a few key areas. Let's review when we should replace windows in a home.
Broken – when your windows are broken, they need to be replaced. Whether it is the glass, latches, locks, or springs, you will want to make the repairs right away.
Drafty – if you feel a draft near the window or window sill, it is likely losing energy. In order to maintain an energy-efficiency in your home, make sure that the windows are sealed up properly and weather-striping is replaced.
Efficiency – if your windows are old and allow the sun to warm your home too quickly, the AC unit will have to work harder. The increased heat in your home will cause the AC to work harder and energy efficiency to be decreased.
Is It Worth Replacing Windows
Window replacement is worth it for reasons beyond the home sale. Homes that have replaced their windows with upgrades will benefit for years down the road. The return on your investment of replacing your home windows is not immediately seen. However, it makes sense to replace your windows if you are experiencing the following.
If window upgrades can increase your energy efficiency.
If the window upgrade provides an up-to-date look and increased aesthetic value to the home.
If the window needs to be changed from a single-glazed pane, or even an old air-filled double-glazed pane to a more energy-friendly window.
If noticeable damage is beginning to show on the window frames. They could be rotten, damaged, cracking, or have some other issues on the window frames.
Keep in mind, that if any of these issues arise, you cannot go wrong with upgrading your windows. Newer windows will provide an immediate impact on your home, by saving money on energy and giving the home a newer aesthetic look.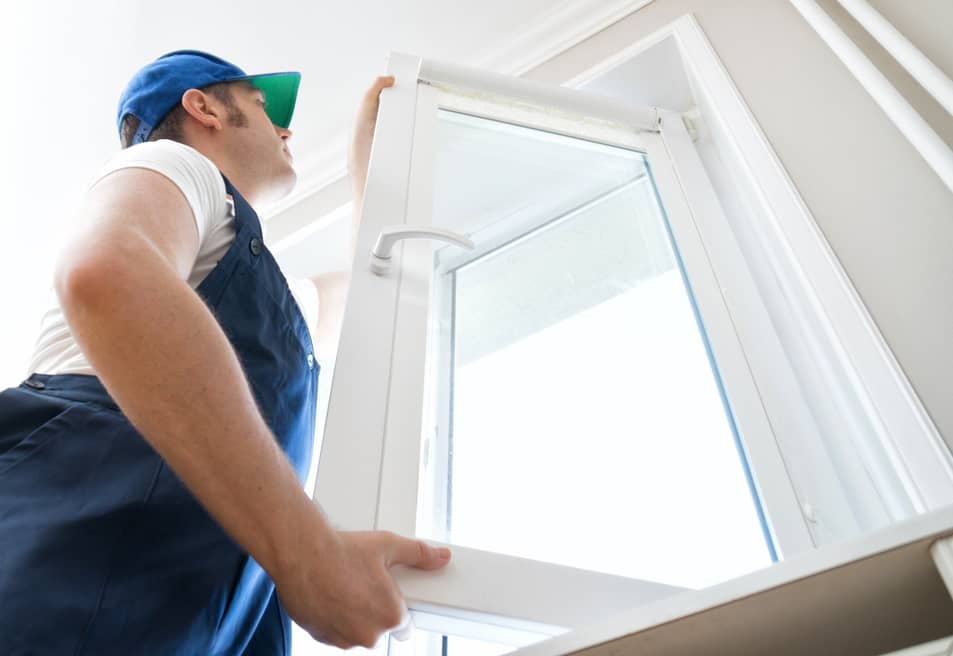 How Much Does It Cost
The cost to replace a window has a varying range based on the type or style of windows that you want to install. Average costs for an installed standard window range from $600 to $900 per window. Any additional work that is needed outside of a simple installation could increase your costs by $100 per window. The average home has around 10 windows per home and you can expect to spend between $7,000 to $12,000 per home.
Other Recommended Maintenance
While you are thinking about your windows, you may have double panes that need cleaning. Unfortunately, this may mean that there is dirt or moisture inside of them so the seal is broken. The other way to clean is to drill a hole in the window, point a fan on the holes, use a dehumidifier, use a water snake, or buy new windows.
Another area to take a look at is skylights. Installing skylights on a home is a great idea as they provide natural lighting, better climate control and a creative look to the room. However, make sure you have the right contractor and you don't install them on your own.
Lastly, while you are looking at your windows, maybe it is time to replace an interior door. Replacing hollow core doors with a modern and solid version can increase value. This is because they are more energy efficient and safe.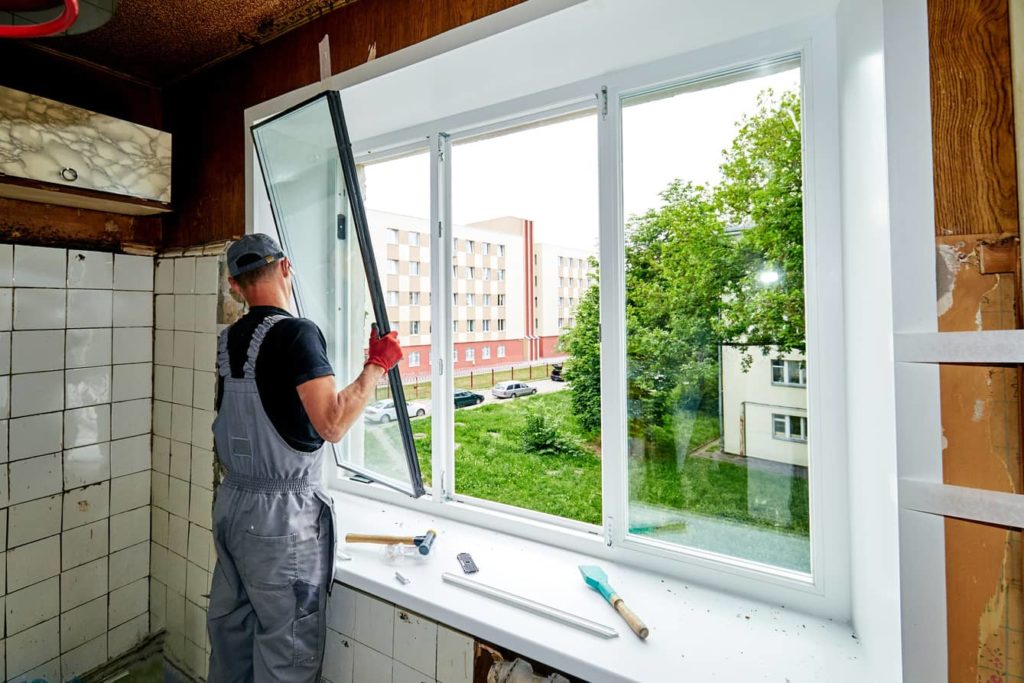 When Do I Call A Professional
In this instance, calling on a professional window company is key to the success of this project. As the homeowner, you will want to know how expensive the window replacements are going to be. This can project into the asking sale price of your home.
Anytime you are completing upgrades to your home make sure that it is worth it in the long run. Use your local home inspection team to inspect your windows and determine if you can increase the value by replacing them. They can consult local realtors and together provide you with financial facts.
Conclusion
Anytime you are getting the house ready for sale, you should reach out to your local home inspection team to determine if certain upgrades are financially profitable. After you have determined if replacing your windows is profitable, go ahead and collect a few quotes from your local window installation companies.
This will be necessary to ensure that you are getting the most for your money. Also, it is ensuring that you are installing a quality product that enhances your home sale. Reach out to Atkinson Inspection Services in Orlando, Clermont, and the Villages. They can help recommend a window company or other professional contractors to help you with your needs.