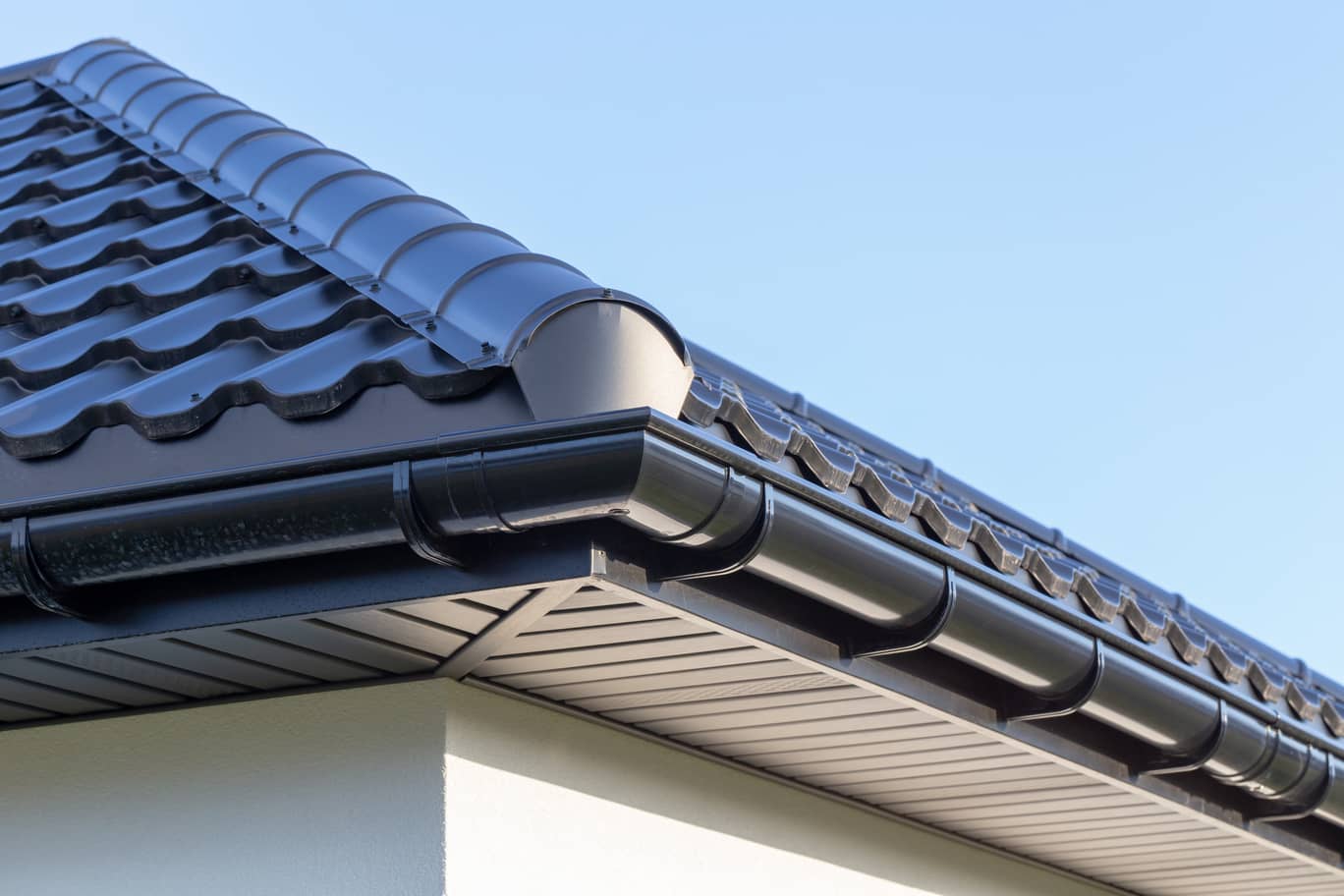 When it comes to owning a home, there are a lot of areas that need maintenance. Keeping the rain or snow and ice off the roof and away from the foundation of your home is key to protecting the home. Installing gutters in your home provide you with protection against soil erosion, foundation breakdown, and keeping water out of your basement (if you have one). The biggest decision for a homeowner would be selecting the right style gutters and the color to match the home. Should gutters go all around house? It is important to protect the entire foundation of your home. Gutters keep water away from the home.
Let's take a look below at some gutter options and reasons to install them.
What Are My Options
When it comes to rain gutters, you have many choices. There are a variety of styles and types of gutters to protect the foundation and prevent water damage to your home. Let's take a look below at those choices.
Wood gutters – this is a fairly outdated selection. Wood gutters are made from cedar, redwood, and fir. Most modern homes do not have wood gutters.
Vinyl gutters – these are the most popular selection. They are the easiest to install and will never rust or corrode. They are also very durable as the vinyl will not break down like most other materials.
Aluminum gutters – are the most installed gutters in homes. They have a great cost-efficiency rating, which allows homeowners to select them over any other gutter material.
Copper or steel gutters – these materials are more sturdy than the other gutter materials. Selecting copper or steel gutters are more expensive, but great for longevity and sturdiness.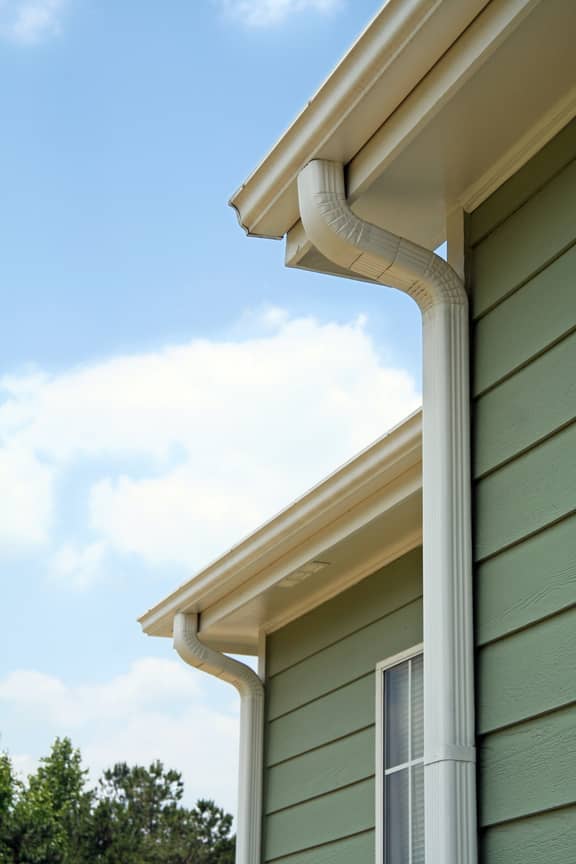 Why Do I Need Gutters
Having gutters installed around your home is a great idea. The main purpose of installing gutters around your home is to re-route rainwater from your roof to the soil away from your home. You do not want water pooling around your home's foundation.
Always remember that pooling or puddling of water around your foundation can break down the concrete material that makes up your foundation. Some other top reasons for installing gutters around your home are as follows:
Reduces soil erosion – moves snow or rain water away from your home, which reduces soil erosion around your foundation. Allowing water to just flow off your roof will erode the soil as the water flows off of the roof overhang.
Increases aesthetic value – gives a nice smooth look to your home, as the gutter colors blend in with the home colors.
Increase in home value – by providing an added feature that helps protect your home's longevity.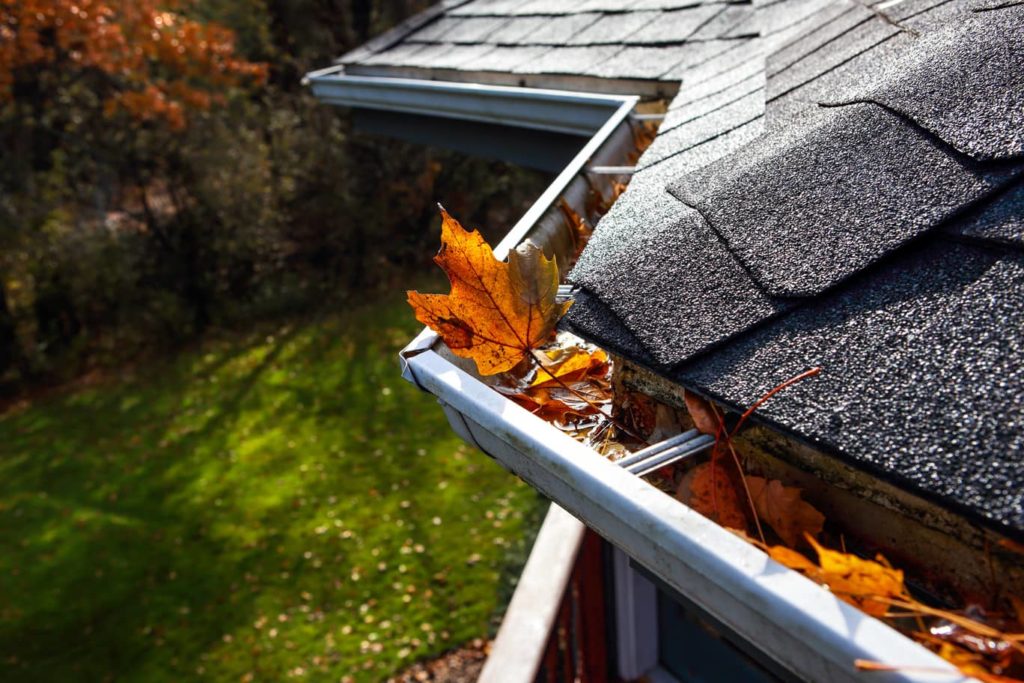 When Do I Need Them All Around My Home
Believe it or not, the size of your roof will determine if you need gutters installed all around the home. Roofs can come in a variety of designs and the number of slopes of your roof will dictate the need for gutters. Let's take a look at what you should know before installing gutters all around your homes roof.
Installing gutters on every slope of your roof is important. As the rain falls, it flows off the slopes of your roof and heads towards the edges. Adding a gutter system allows you to direct the flow of the rainwater off the roof, down your downspouts, and away from the home.
If your roof is divided into two slopes, you will need to install a gutter on both slopes' edges.
Having a low-pitch roof can assist in pushing all rainwater towards your gutter system in a more efficient manner.
If you happen to have a flat roof, you will not need a gutter system on all four sides of the roof. In this case, scuppers are installed to push the water towards your gutter system. The downspouts will carry all water off the flat roof and into the nearby soil.
Living in an area where rain is prevalent, you will want to install a gutter system all around your home. This allows your roof to displace all heavy rains in a quick and efficient manner.
How Much Does It Cost
Homeowners that want to install gutters will have a lot to choose from. The homeowner needs to collect several estimates and quotes regarding the installation and material costs of gutters. The national average for gutters is $1,100. The cost of installing gutters will vary based on the size of the home. You can expect to pay anywhere from $750 to $1,800 for a complete home installation.
Other Recommended Maintenance
Now that you have read up on why installing gutters around your whole house is important, you will need to decide which material to install. Read up on all of the material choices before you decide. A popular selection is aluminum metal gutters. How long do aluminum gutters last is an important question? Always remember that you will want this to be answered before selecting them as your go-to gutter choice.
Next, once you have installed your gutters, understanding their maintenance is important. There are a few ways that you can reduce your gutter maintenance needs. One of the more popular ways is by installing gutter guards on top of your entire gutter system. Just make sure that you aren't wasting money on a gutter guard system before you invest in one.
Lastly, before installing a gutter system, have your roof inspected by your local home inspection team. Many homeowners are unaware of when you need a new roof. Knowing when you need a new roof is important so that you don't spend money on a gutter system and then find out a new roof is needed first.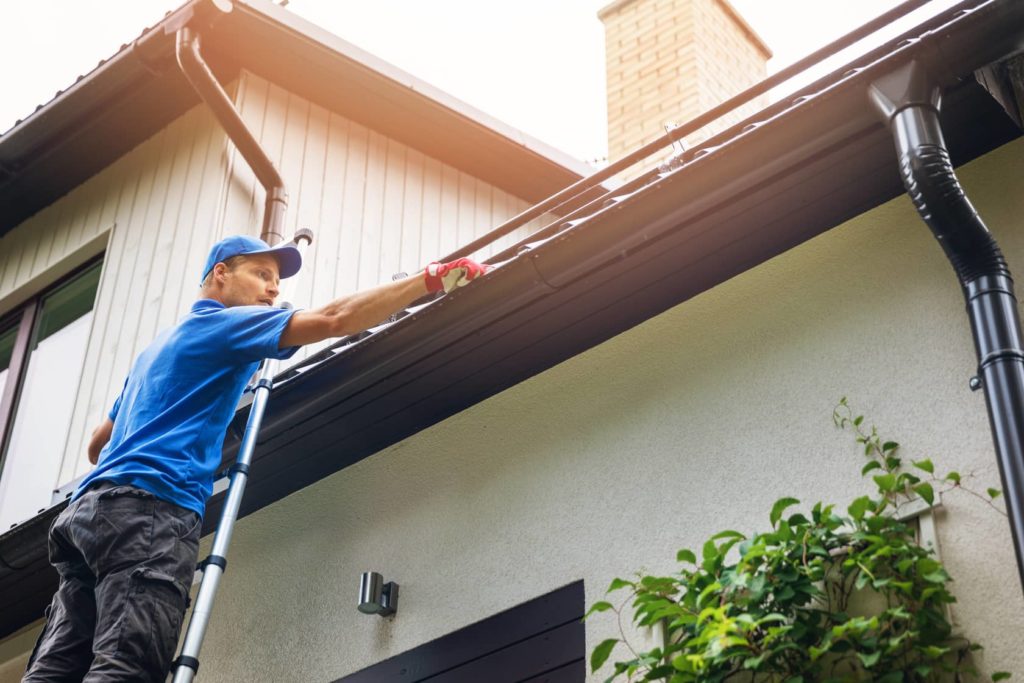 When Do I Call A Professional
Having gutters installed around your home is not something that a homeowner can do. There are very specific tools and materials needed for gutter installation. Always remember that it is perfectly fine to invest in projects in your home that you cannot complete on your own.
If you aren't sure which professional gutter installation company to use, reach out to your local home inspection team. Your local home inspection team can recommend a reputable gutter installation company. Also, they can inspect your roof and recommend which areas need a gutter system.
Conclusion
Deciding to install a gutter system on your home is a great choice. As a homeowner, you cannot go wrong with the investment in a gutter system. Before you decide which type of gutter system to install on your home, call on your local home inspection team. Your local home inspection team can make the right recommendations for how much of a gutter system is needed for your roof. Reach out to Atkinson Inspection Services in Orlando, Clermont, and the Villages.