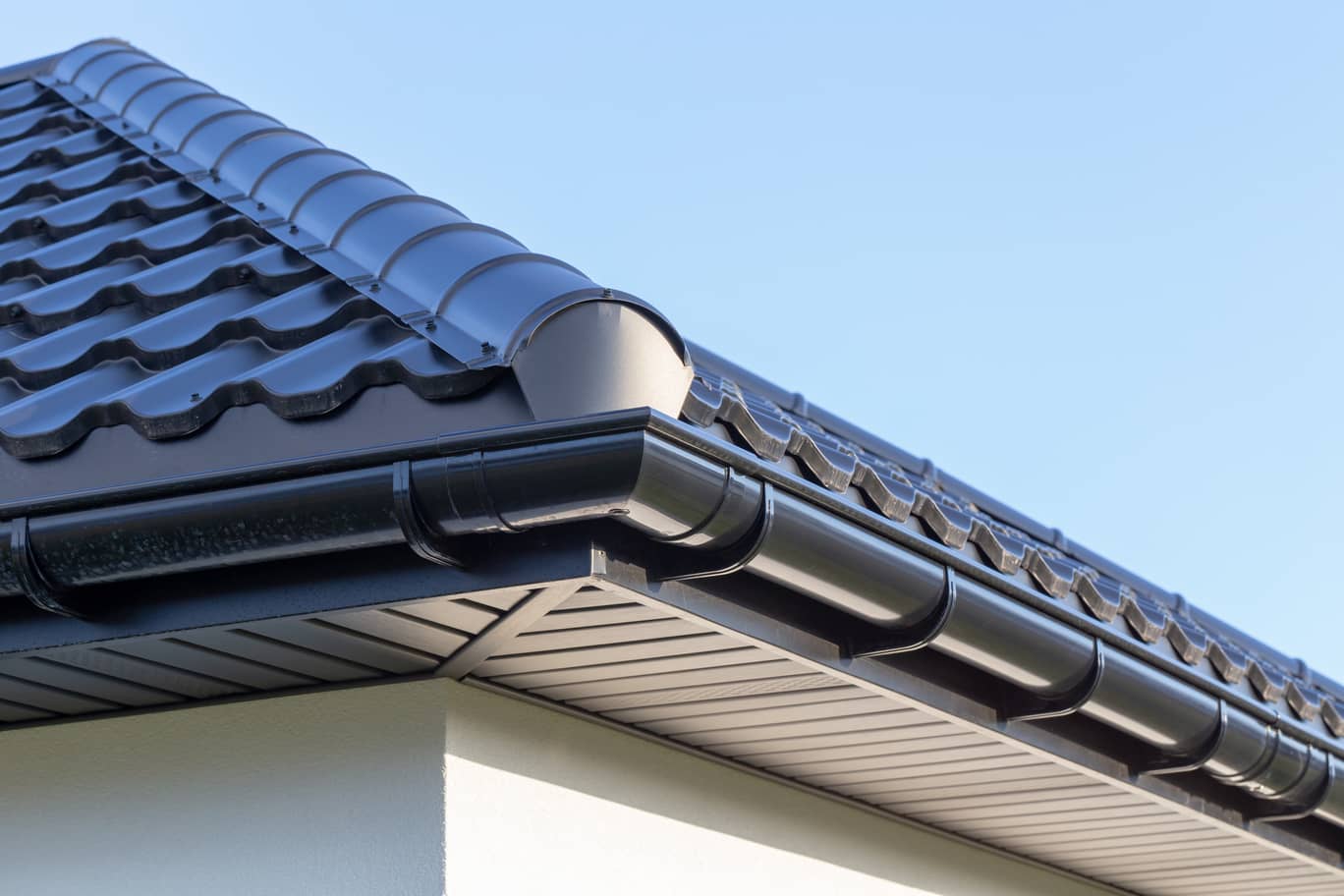 When it comes to your roof, there is no easy repair. As a homeowner, it is important to keep track of your roof and how solid it is. Making sure that the roof is intact and there are no issues will save you a lot of money down the road. It is a great idea to get your roof certified about once a year. What is a roof certification? Florida insurance companies request the inspection near the end of the life of the roof and a licensed home inspector conducts the inspection. It's a report that tells insurance companies the condition of the roof.
Let's take a look below at some other areas of information regarding roof certification that are important.
What Is It
Getting a roof certification means that your roof is inspected by a licensed home inspector. They will check out the roof for any damage to your underlayment and roofing materials. Typical repairs include loose tiles that have slipped or re-sealing your flashings. You will get a full report with pictures and recommendations as to what work repair needs to be conducted. Then, this report is sent to the insurance company who will then give you the directions for what to do next.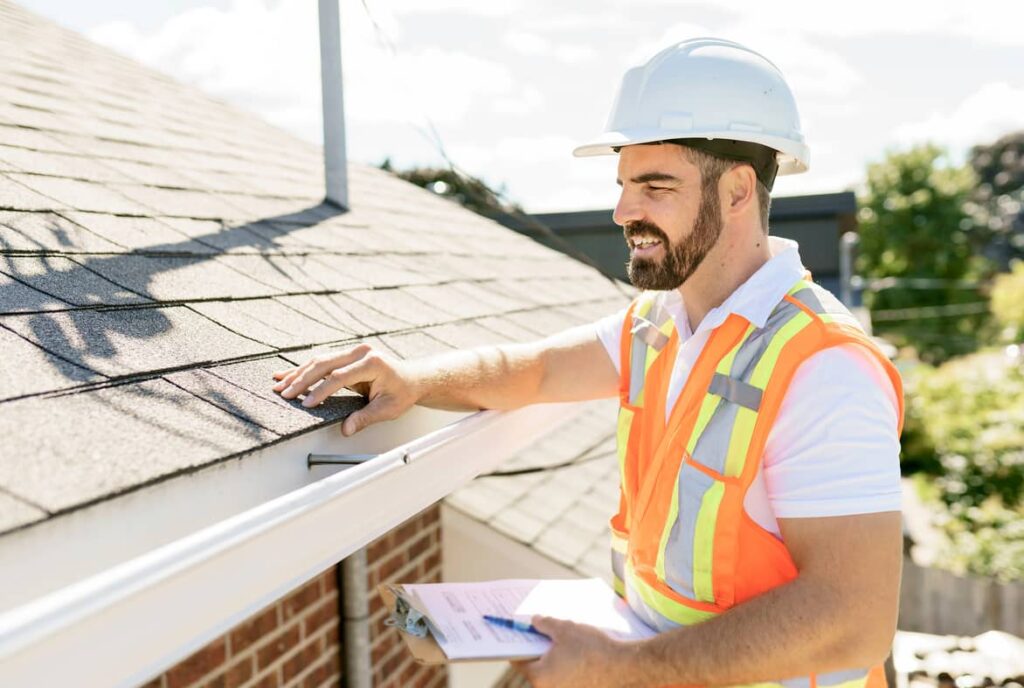 How Often Do I Need One
Florida insurance companies want to make sure your roof is strong enough to withstand hurricanes. Home inspections will tell you that roofs that have 3 years or less left will need to be replaced, however, it's not uncommon for Florida insurance companies will ask for replacement of roofs with 5 years or less left.
Additionally, it will depend on the type of roof you have as to how long the roof may last. Let's take a look.
Types of Roofs
Three Tab Shingles
This is the cheapest type of roofing material and can last about 15 years – in perfect conditions. However, homes on the coast will see this material last a lot less than that. Home insurance companies will ask for an inspection and a new roof around the 15-year mark.
Architectural and Dimensional Shingles
These shingle roofs are of higher quality and last about 17-25 years. If you are in the market for a new home and the roof is 17 years old, don't be surprised if the insurance company says you need to replace it.
Tile Roofs
This type is the most expensive as they are made of clay or concrete. They can last about 40 years, which is great! However, an insurance company may require replacement earlier than that if the roof is dirty, there are tiles that are broken, leaks, or because of repairs done previously. You can make your roof last its lifespan (or close to it) if you replace broken tiles, fix roof leaks, and keep it clean.
The tiles actually are not the protector of the roof. Under the tile is an underlayment that protects the roof and covers it. The tiles are a cover for the underlayment and keep the sun and other weather conditions off of it.
Metal Roofs
These are the most expensive and last about 50 years. However, many insurance companies will require replacement sooner. They are not a good idea near beach areas as they do rust quicker. Even if you paint them, the insurance company probably won't approve it to pass inspection as there is not enough data to show the paint is effective in curing the aging process.
Modified Bitumen Roofs
These are used on sheds, patios, and flat roofs. Most of these last 10-12 years but you may have to replace them every 5 years due to the request of the insurance company.
Want to know more about Bitumen roofs? Check out this article.
What Does It Involve
When the inspector is conducting the certification process, they will look at the following items:
Age – how old is the roof will be determined based on the type of material used. In many cases, materials are expected to last between 10 and 20 years. They will also consider the weather and climate in your area to determine if the proper materials are used on your roof.
Previous repair – the inspector will look at any previous repairs conducted on your roof and certify that they were done correctly and are still intact.
Layers – the inspector will look to see if a new roof was installed over an older roof. In some cases, this occurs and is not necessarily a good idea. Although it is ok to layer your roof, it does add extra weight and at some point, the entire roof will need to be removed and replaced.
Interior – the inspector will check the underlayment of the roof by heading into the attic space to determine if there are any signs of mold or water damage.

How Much Does It Cost
The cost of a roof certification will depend on the company that you select to perform the job. The typical cost for a roof certification can range from $75 to $200. It all depends on where you live and what your local company charges.
Other Recommended Maintenance
Now that you understand what a roof certification is, it might be a good idea to read up on how often you should replace your roof. There are many variations on this topic. It depends on the type or style of roof you have on the home. Make sure that you pay attention to your roof certification findings.
Next, consider replacing or updating your gutter system to a seamless gutter system. This could assist in making sure that water runoff flows properly from the roof, down to your landscaping. Make sure to read up on what seamless gutters are and how they can work with your home.
Lastly, after you have read the report from your roof certification, it is a good idea to determine if a new roof is needed. Reading up on the signs that tell you when you need a new roof is important. If you ignore a roof repair or full roof replacement, you risk some major damage to the home. Also, you will end up with a lot more expenses and a huge bill for repairs.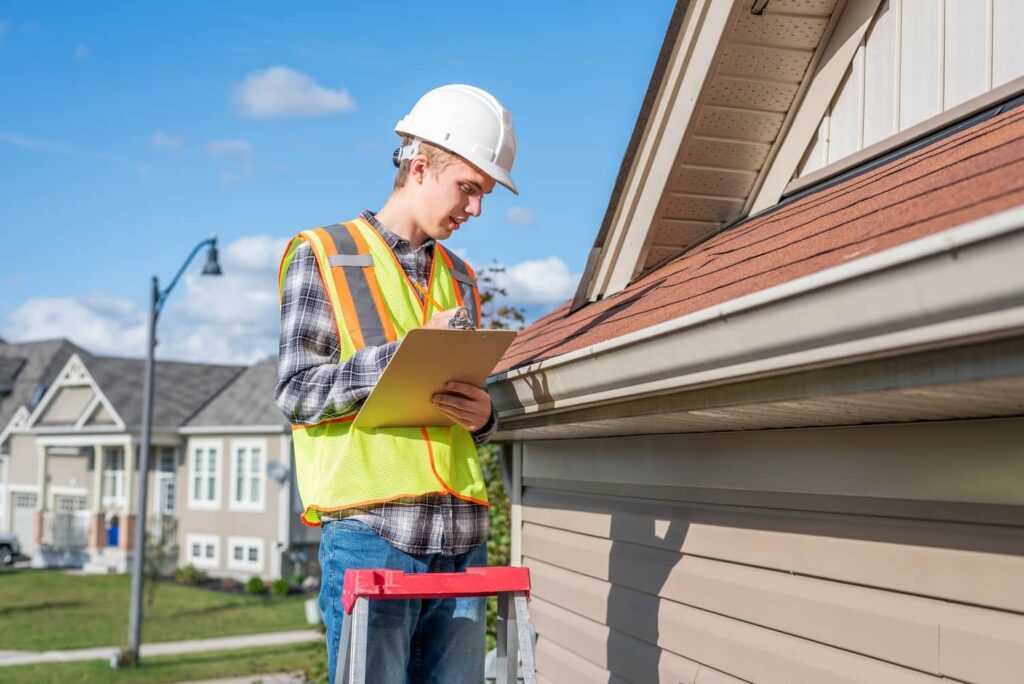 When Do I Call A Professional
Your best bet is to contact a locally licensed home inspector to perform the roof inspection. A roof inspection is not something that can be done by the homeowner. Home inspection teams will sometimes offer a roofing certification as one of their services. Keep in mind that hiring the right professional is key. Always make sure to hire the most reputable professional in your area.
Conclusion
Roofing certification is necessary and selecting a local home inspection company you trust is important. You want to keep your insurance premium low and you can do that by conducting recommended maintenance. Things such as cleaning your roof, inspecting it after a major weather event, inspection every 2-3 years, and repairs by a professional. Atkinson Inspection Services can provide a roof certification when performing a roof inspection in Orlando, Clermont, and the Villages.