Have you ever wondered if opening a window will stop carbon monoxide poisoning? Of course, you will want to create great ventilation in your home, however, opening a window will not completely get rid of carbon monoxide. The goal is to open more than one window in order to provide proper ventilation in your home and reduce the possibility of carbon monoxide poisoning.
According to the CDC, every year over 430 people in the U.S. die from carbon monoxide poisoning and 50,000 people are in the emergency room each year due to accidental poisoning.
Let's take a look below at all of our options and how to avoid the hazard of carbon monoxide poisoning.
What Is Carbon Monoxide
Carbon monoxide is an odorless, tasteless, and colorless gas. It appears in your home when certain appliances or situations occur in your home. When cooking with your oven or using a heater, the chance of carbon monoxide is minimal.
However, if those appliances are not working properly, the carbon monoxide could build up and create a life-threatening situation. Installing a battery-operated device like the one pictured below will assist you in staying safe from such life-threatening scenarios.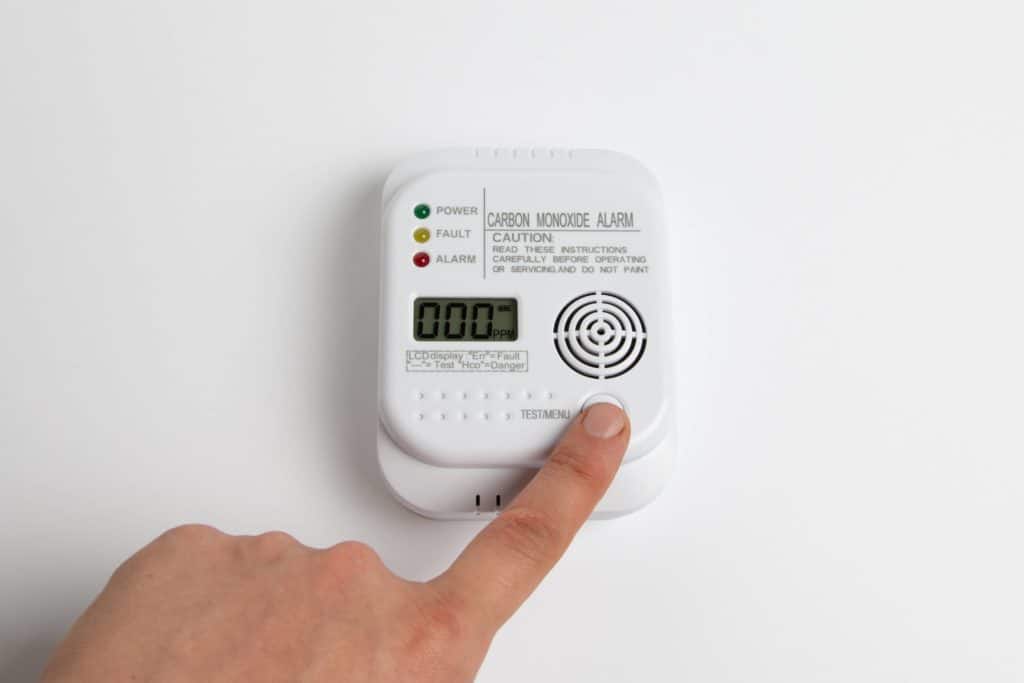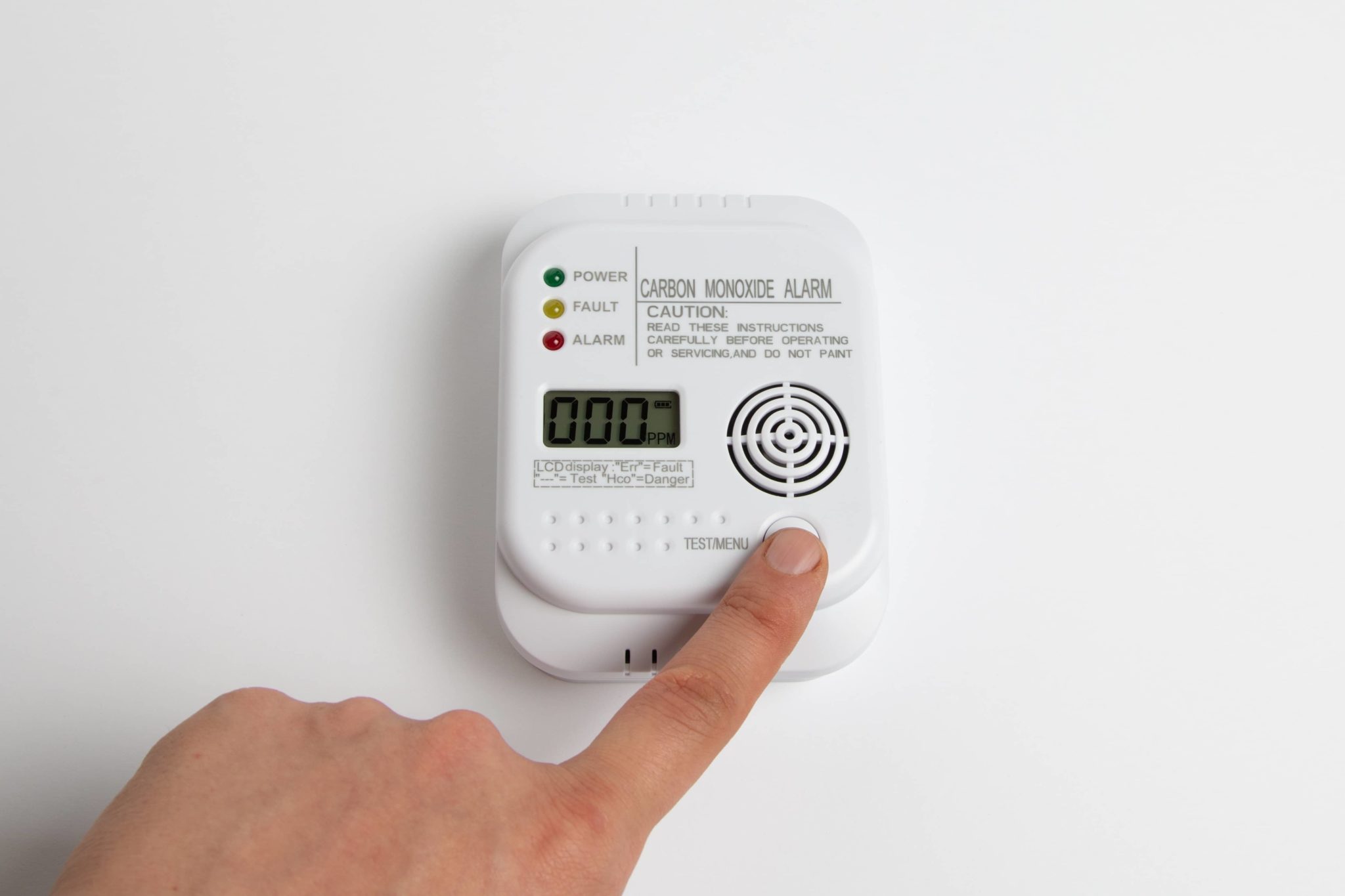 How Carbon Monoxide Occurs
There are many ways that carbon monoxide can show up in your home.
Car running with your garage door closed
2. Using your charcoal grill in a poorly ventilated space or there is incomplete combustion
3. A gas/fuel-burning appliance is not functioning correctly such as a dryer, oven, or fireplace.
All three situations give off carbon monoxide that could poison you or even worse, cause death. Please remember that when using natural gas or propane for your various heating appliances, there is always a chance that a leak could occur and you would not know without a detection device. However, the key is to have your appliances inspected regularly to ensure your safety.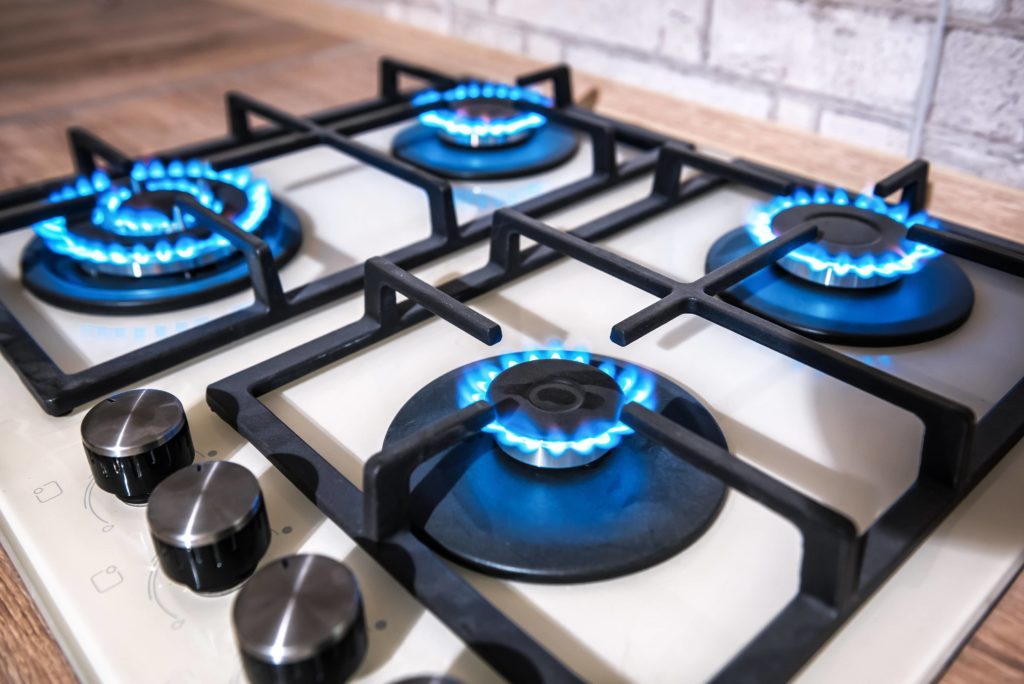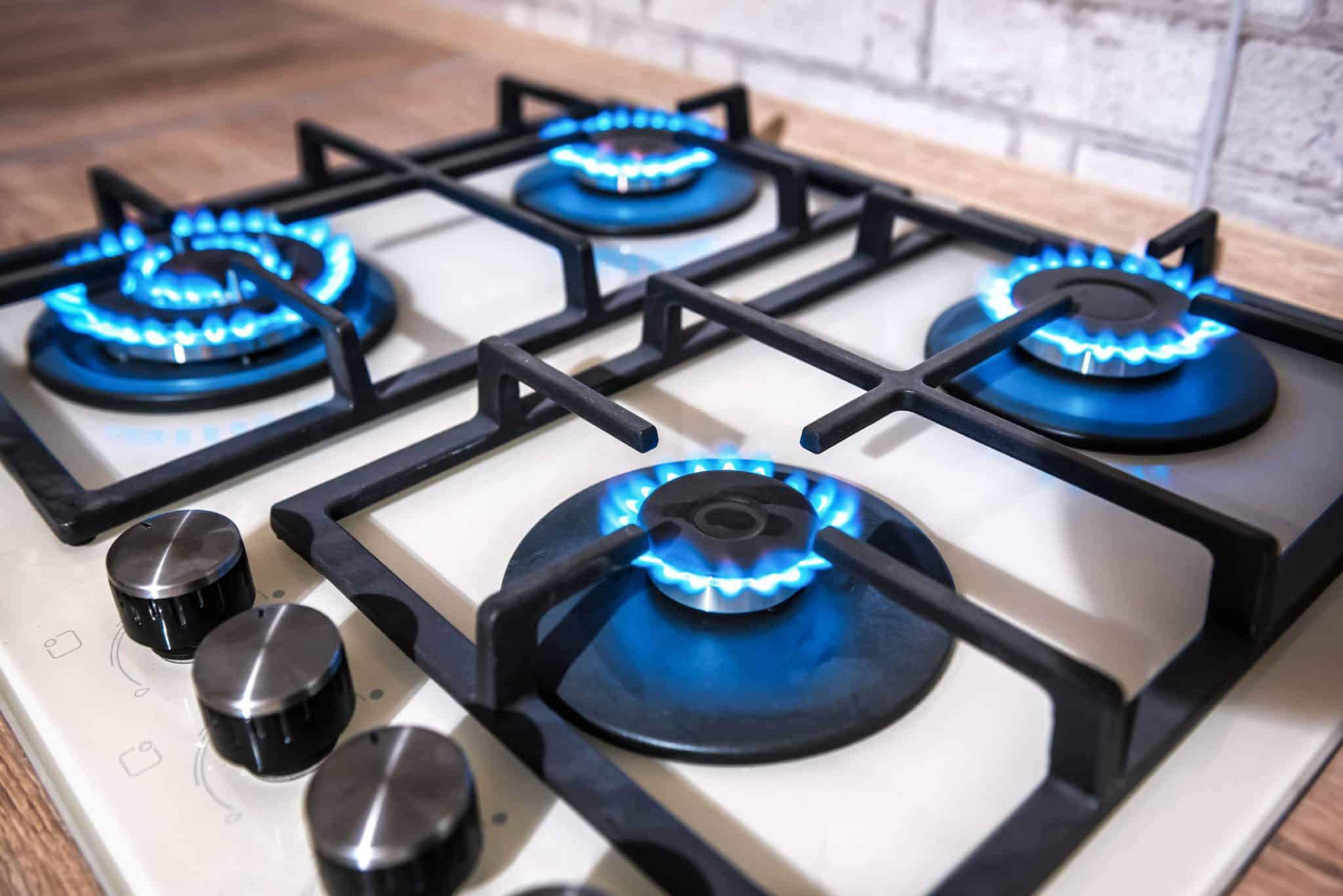 Best Ways To Keep Safe From Carbon Monoxide Poisoning
Aside from installing a carbon monoxide detection device, there are a few steps that you can take to ensure you and your family's safety from carbon monoxide poisoning. Let's take a look at what those are.
1. Annual Inspections of Your Natural Gas or Propane Appliances
It is important to have these inspected to make sure they are in proper working order. Schedule home maintenance 1 -2 times a year. Summer is a great time to do this so you know that everything is working before the winter comes.
2. Take Your Car for An Exhaust System Check Every Year
Just like home maintenance, the car needs maintenance too. The last thing you want is exhaust coming into the car and poisoning you and your loved ones. This is also a good time to make sure that your garage door opens and closes for safety issues.
3. Never Use Your Charcoal Grill or Portable Stove Inside
These are meant for homeowners to use outside as they are not for the indoors and can produce carbon monoxide and fire.
4. All Appliances That Are Gas/Fuel Burning Have an Outside Vent Installed
Always keep emergency generators outside and at a minimum of twenty feet from your doors and windows. This is especially important here in Florida, states that see hurricanes and other weather-maker events. If you have a furnace, ensuring that the vent goes outside is very important. Keeping up with maintenance on the furnace and vent is important.
5. Never Use a Gas Oven for Heat
A gas oven is nice to have in the home, but it cannot be used as a replacement for a heater or to heat the home. It is dangerous and can start a fire as well as it can leak gas into the home.
Always use space heaters when you are awake. However, keep them away from flammable objects and other electrical cords so you don't have an electrical fire.
6. Look at Fuel Appliances to Make Sure They Are in Working Order
If you see soot in the appliances, rust or water on the vents, moisture build-up inside the windows, loose vent pipes, or cracked masonry on the chimney, your appliances need to be fixed.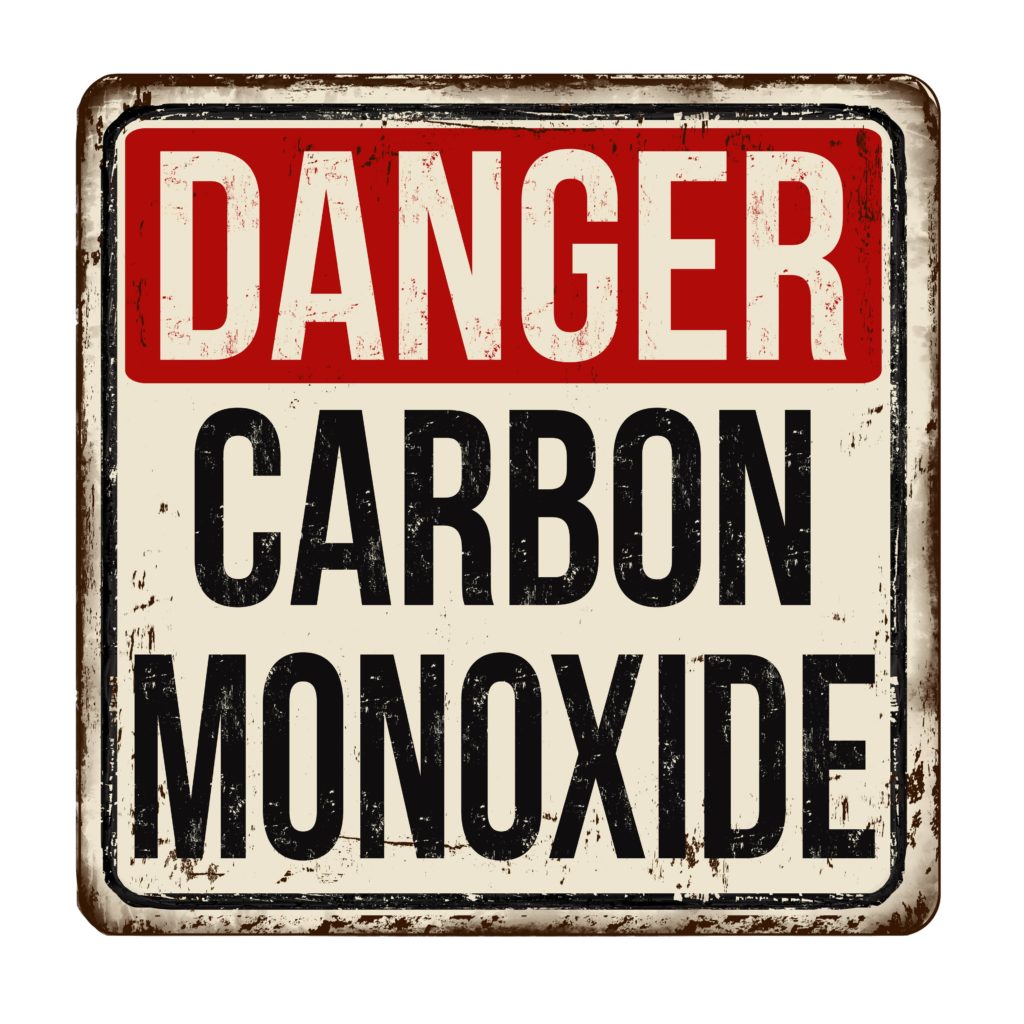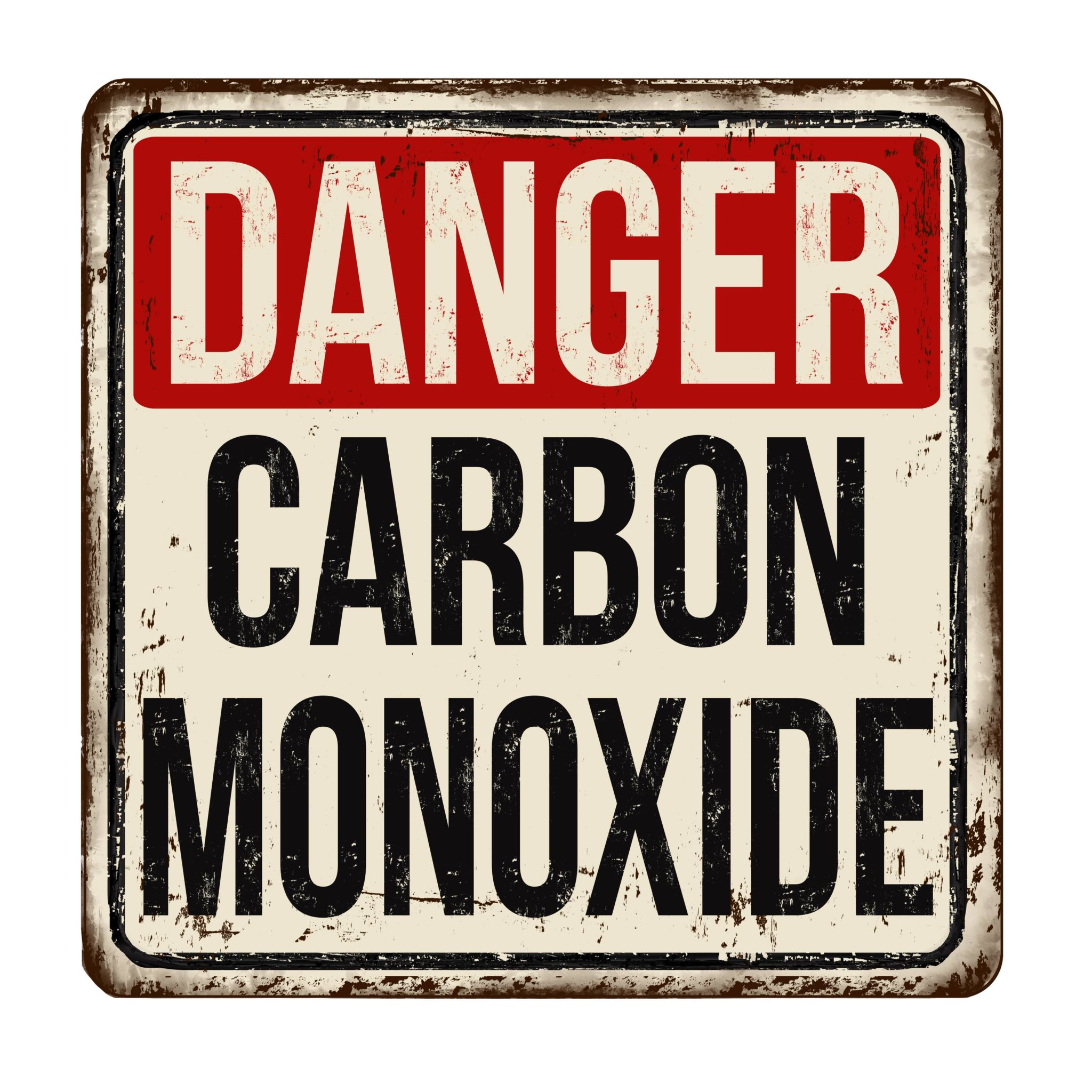 Fresh Air Intake Vents
Make sure your home has fresh air intake vents. If your house doesn't, then the gas appliances will use the oxygen in the home and could let in carbon monoxide and carbon dioxide. This isn't good and will make the air in your home very unhealthy.
What Will It Cost To Avoid Carbon Monoxide Poisoning
Well, fortunately for you, it does not cost a lot to install a carbon monoxide monitor. You are looking at an average of $100 to $250 to install a carbon monoxide detection device and should consider that a great investment in your life.
Considering that carbon monoxide is a silent killer, the more you can invest to protect yourself from it, the better off you will be. Remember, accidents happen, and if you can get out in time, you will be thankful for the opportunity.
Let's take a look at the video below to see all of the facts about carbon monoxide and carbon monoxide poisoning.
Other Maintenance Ideas
The first item that correlates with your carbon dioxide device, is your smoke detectors. So, while you are checking the carbon dioxide device, make sure that you are also checking the batteries in your smoke detectors. Another area to inspect is your fireplace. It is vital that you check your chimney and other areas of your fueled fireplace.
If you have a furnace, it is important to keep up with the maintenance. The summer or spring is a good time to do this so you can get any repairs needed taken care of. If it is not working, there are several reasons that can be causing this to happen. You may need to contact a professional for help.
Lastly, maintenance on your gas stove is important as well. As mentioned above, gas ovens are great to use in the home but not for heating, only cooking. If you are having a hard time getting the oven to light, there are a few things you can try and then contact a professional.


When Should I Call A Professional
There are three occasions when you should consider calling a professional:
If your carbon monoxide device is malfunctioning
2. You do not have a device installed yet and need one. There should never be a time when you should replace or fix a carbon monoxide device on your own.
3. Your gas/fuel-burning appliances are not working correctly.
Be sure to call a professional to assist with the installation to make sure it is done correctly.
Conclusion
The reality is that you will never know the carbon monoxide situation in your home unless you have a carbon monoxide detection device. If you utilize the everyday home appliances or your vehicle, then you know that at any moment carbon monoxide could enter your home.
If you have any concerns regarding carbon monoxide, it is always best to call a professional. Atkinson Inspection Services will be happy to evaluate any possible carbon monoxide issue during a home inspection in the Orlando, Clermont, and Villages, FL areas.