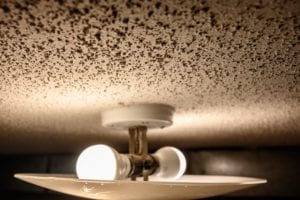 Popcorn ceilings were very popular starting in the 1970s because builders felt they helped with the acoustics in the home and also hid imperfections. However, since the mid-2000s, people have felt they make a house look outdated and they are messy.
The ceiling does need to be cleaned, but how do you clean a popcorn ceiling? Prepare the room, use a duster or vacuum, test a cleaner before using it, and ventilate the room overnight. If you don't like the way they look when you finish, what are your options?
Let's take a look at how to clean a popcorn ceiling and your options if it doesn't look right when you finish.
Background of a Popcorn Ceiling
A popcorn ceiling is sprayed on with a styrofoam/stucco-like material or mixed in a bucket with water and rolled on to the ceiling. Many people say it looks like cottage cheese.
As mentioned above, they were popular in the 1970s till the early 2000's as they were easy and cheap to apply and also helped with the sound in the home and covering imperfections on the ceiling.
Importance of Cleaning the Popcorn Ceiling
Popcorn ceilings accumulate dust and other particles and need cleaning once a year, or more. This will depend on how dirty the ceiling and the home is with dander and dust. The areas near HVAC and room corners are especially important as this area collects a lot of dust. Also, when the ceiling is clean, you will notice it brightens up the ceiling and the room.
Popcorn Ceilings Before the 1980s
If the house is older and the popcorn ceiling was applied before the 1980s, you need to take precautions. The ceiling can have asbestos; this would be a good time to call a professional to test it for asbestos. The last thing you want is to spread asbestos through the home, as it is harmful.
How to Clean a Popcorn Ceiling
1. Cleaning a popcorn ceiling will cause a mess so the first thing you will do is prepare the room. Use a tarp to cover all furniture and wear a protective mask and goggles.
This will keep you safe and breathing in your clean air and not chemical-filled air. Cobwebs and dust will fall off the ceiling so you want to protect your furniture and flooring.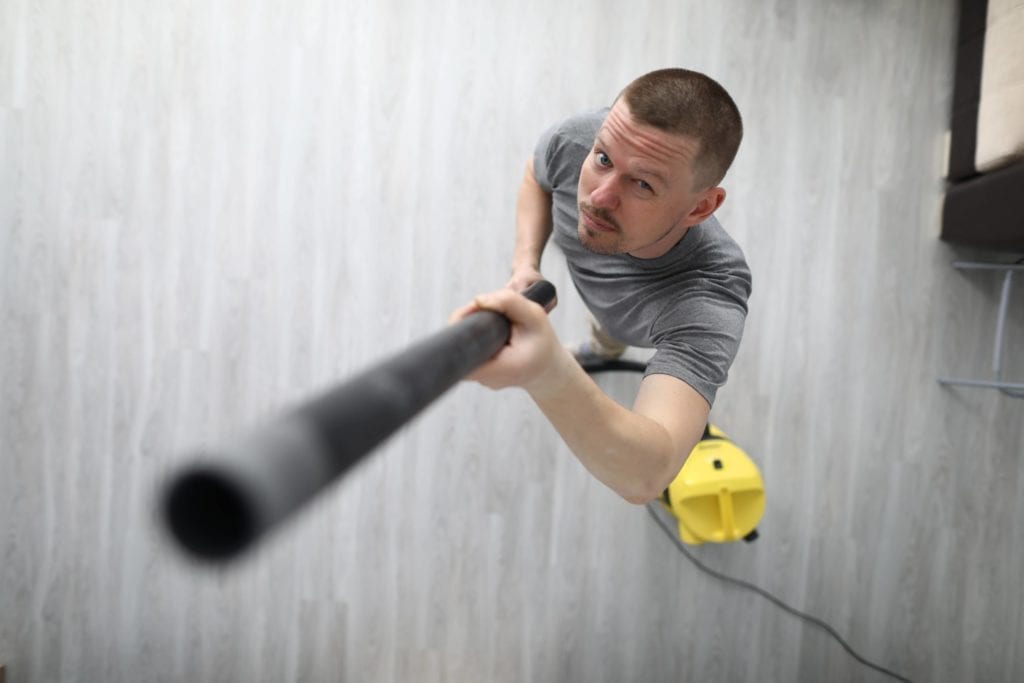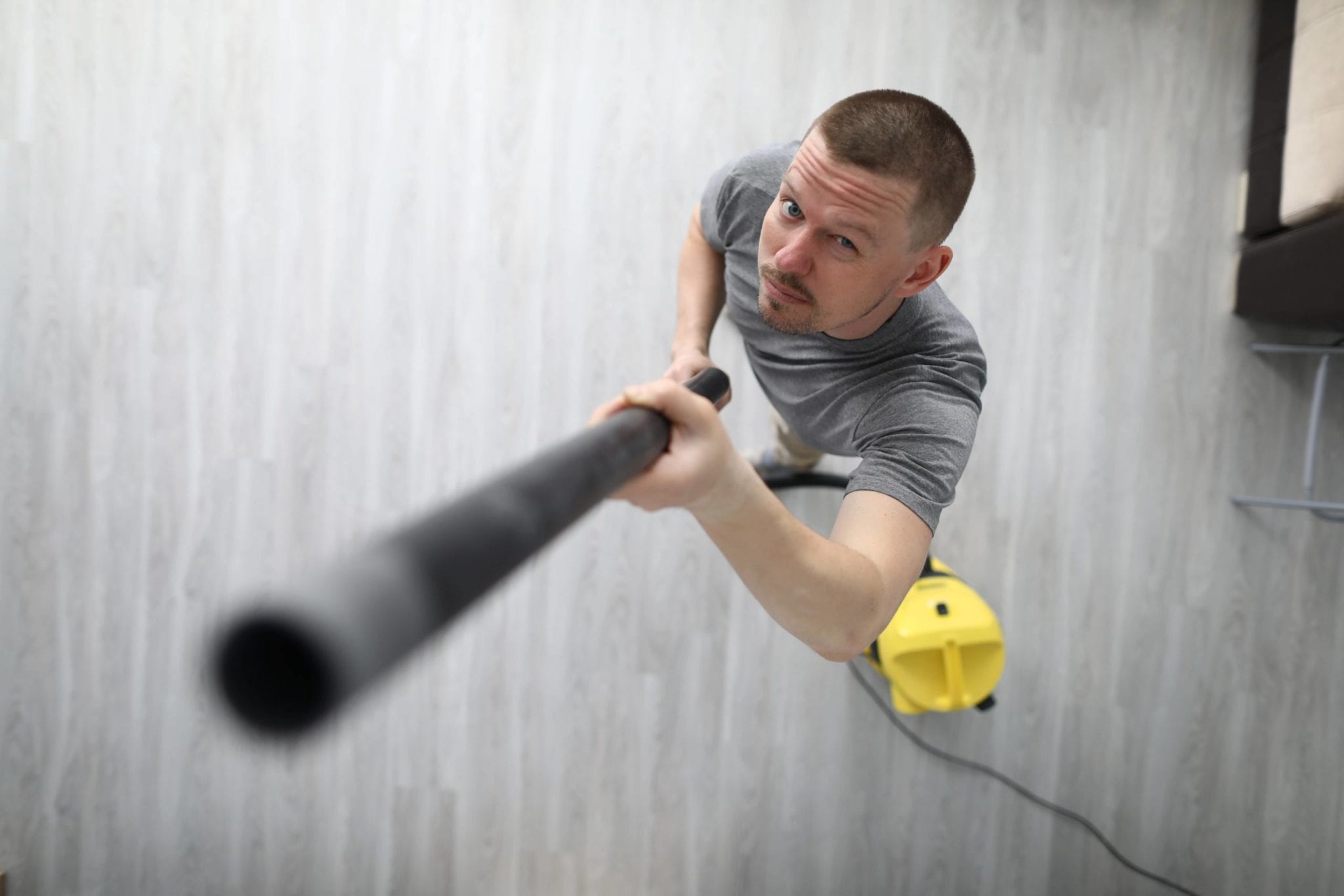 2. Use an extendable tool like a duster or vacuum to clean the ceiling from a stepladder or ground level or add duct tape to the end of a paint roller or use a broom.
3. Use a cleaner if you have stains from grease or cigarettes, but test it in an inconspicuous place first. This cleaner will allow you to get the stains off the ceiling in the kitchen and other parts of the house from grease, smoke, mold, or mildew stains.
4. Ventilate the room overnight. Open windows to get the cleaner smell out and also all the dust and particles.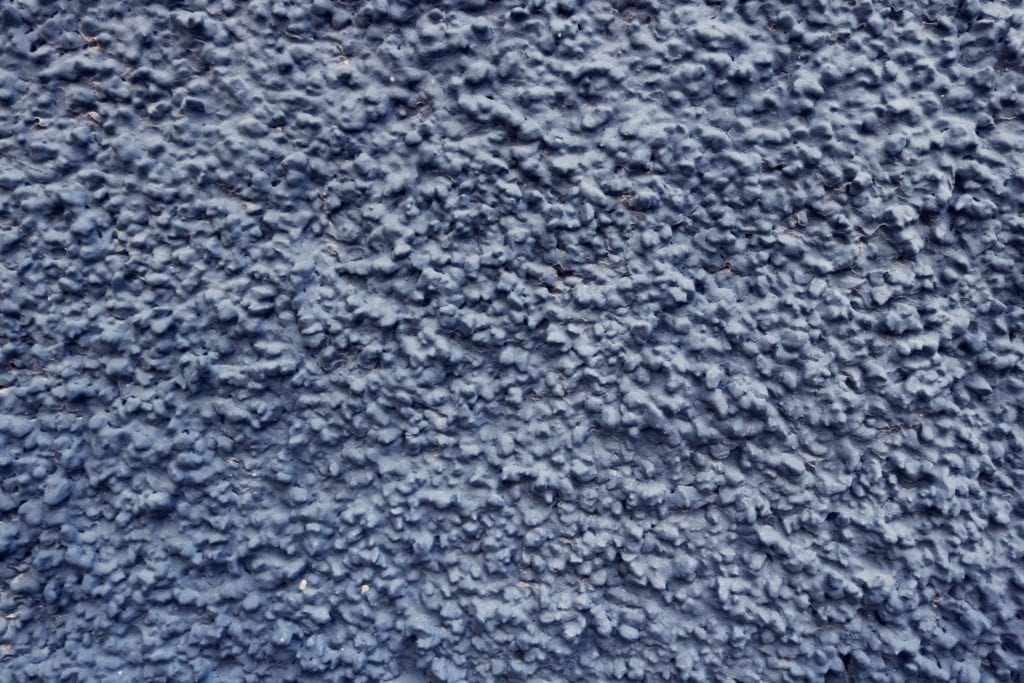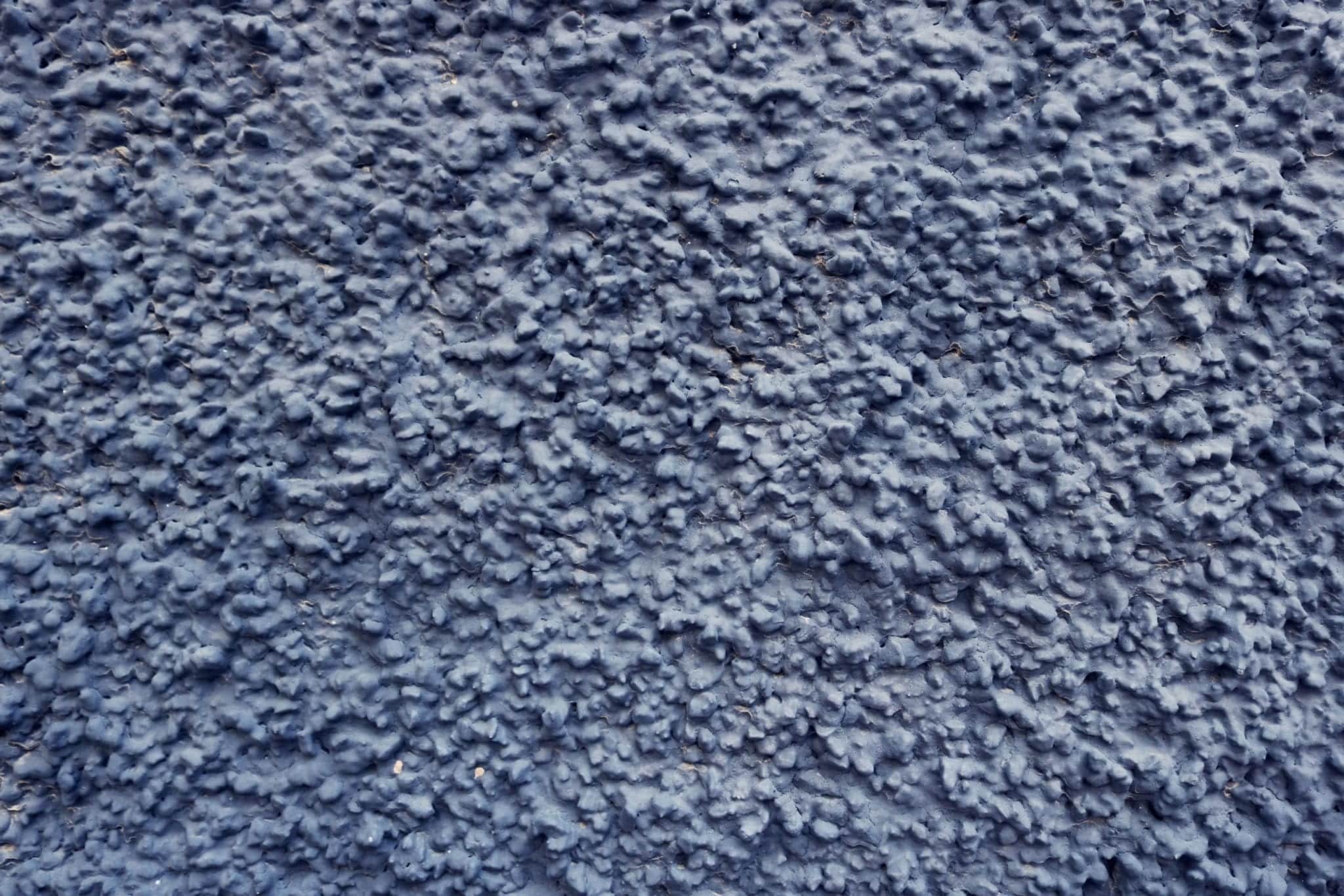 5. Repaint the ceiling or take down the popcorn ceiling. If after cleaning the ceiling it doesn't look nice, you may want to think about repainting it or taking it down if it doesn't look good.
If You Choose to Remove a Popcorn Ceiling, Here Are a Few Ideas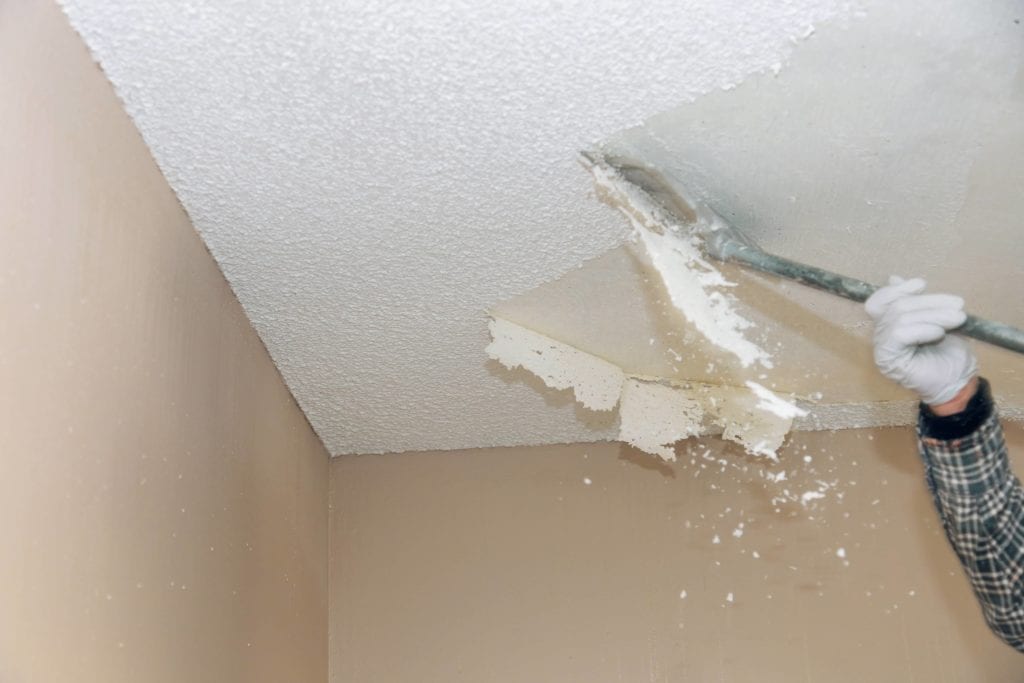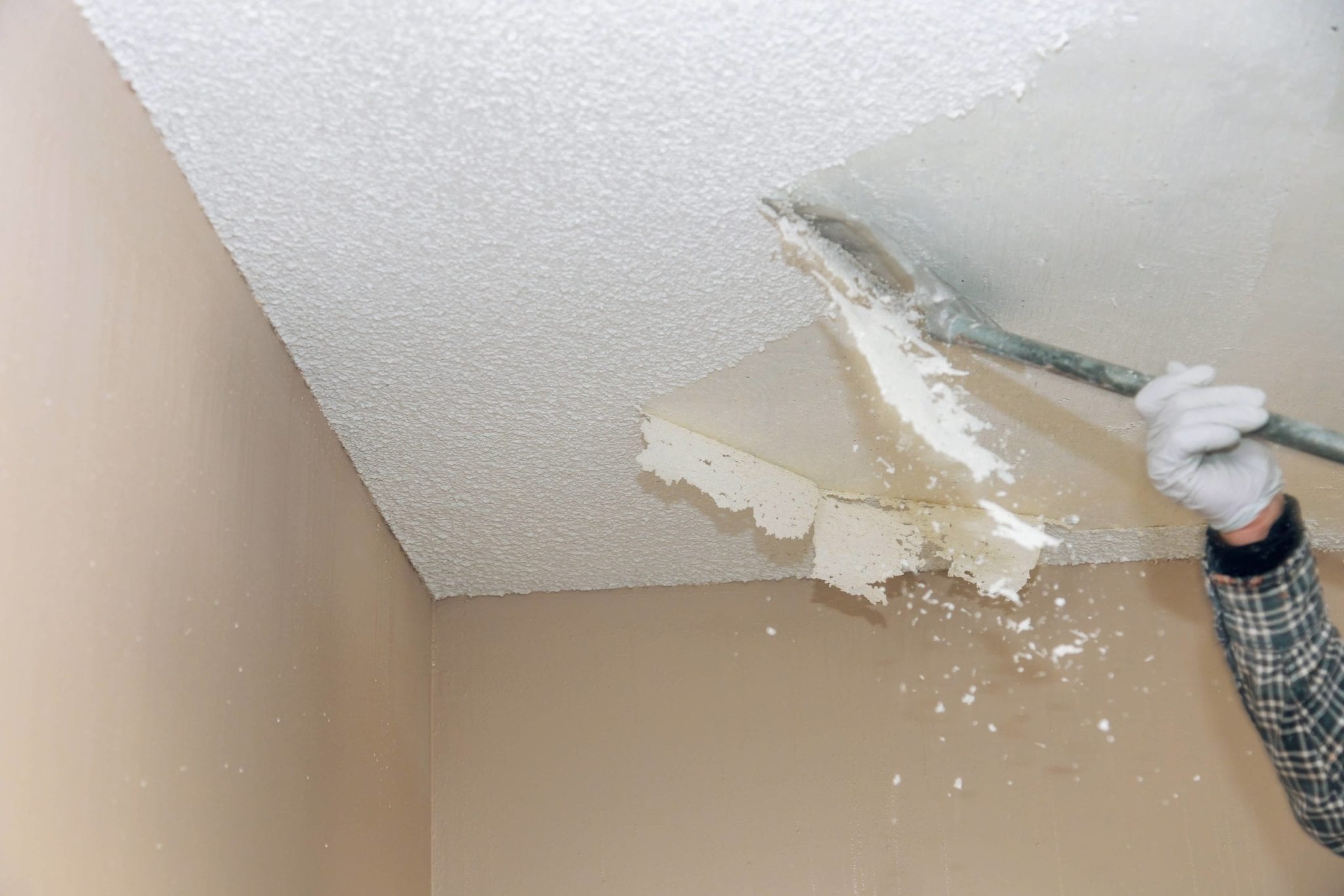 1. Scrape Off the Popcorn Ceiling
You can use a knife that is 4 inches long to scrape off the popcorn texture and leave it with a smooth texture. You also may need to apply joint compound before painting to make sure you can give it a smoother texture.
Oil priming the ceiling will help as well before you paint. However, make sure you checked first that there is no asbestos, as mentioned earlier.
Check out the video below about removing a popcorn ceiling.
2. Put in a Knockdown Ceiling
This is a project in which you can hire a professional and involves removing the popcorn ceiling and using drywall mud, letting it sit for 20-30 minutes, and then using a trowel to make the knockdown texture of the ceiling.
This costs about $500-$1250 depending on the square footage of the ceiling.
3. Choose an Orange Peel Texture
Orange peel is another type of texture that is a tiny splatter sprayed on ceilings and walls. Painting is another idea or try skip trowel. This is like a knockdown ceiling but is more spaced and spread out.
4. Create a Swirl Ceiling
Swirl ceiling is a pattern of half circles and made by using a rolling paintbrush. Often seen on ceilings, it is also on walls in apartment buildings. Some people may consider it to be outdated, but it is an alternative to popcorn ceilings.
Conclusion
Popcorn ceilings can create a mess and also collect a lot of dust. It is important to clean them at least once a year. If you do decide to take the popcorn ceiling down, there are a lot of alternatives.
If you have questions about cleaning or want to tell us how you cleaned your popcorn ceilings, leave us a note below! We are also interested in hearing if you took out the popcorn ceiling and replaced it with something else.