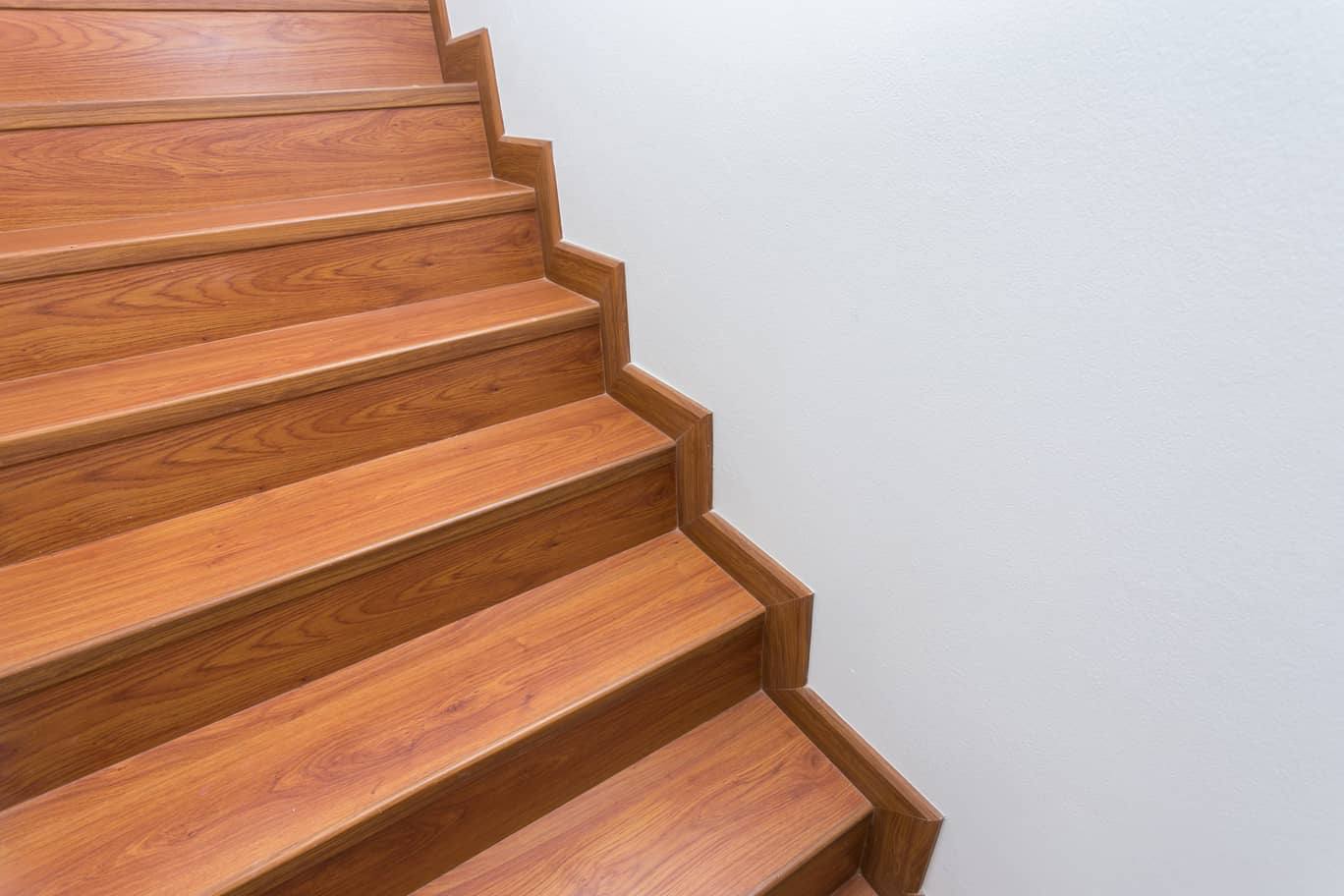 Completing projects in your home can be a fun thing. Some projects are easier than others. Also, some projects require more tools and equipment as well as patience. If you don't have patience, then you will want to call on a professional. Installing any type of flooring can be fairly easy. However, it does require patience. Additionally, installing flooring on your staircase can be rather difficult for some homeowners. Wondering how to install laminate flooring on stairs? Follow the manufacturer's recommended steps to complete this project.
Let's take a look below at the necessary steps to follow for this installation.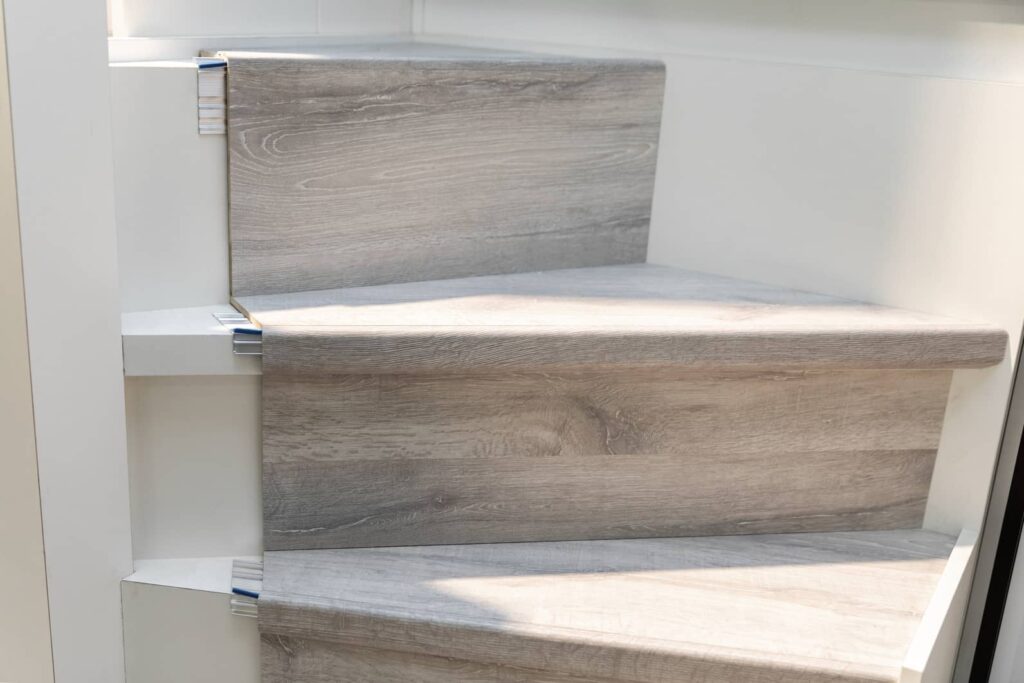 What Are The Recommended Steps?
Installing laminate flooring on your stairs can be an easy project, however, there are plenty of steps to follow. Missing any of these steps could provide you with a bigger mess and a longer-lasting project. Also, allow for the temperature and humidity of the home to settle in with the laminate pieces. Let's take a look below at what those steps are.
Remove the old flooring – At this time you need to prep your staircase by removing whatever old material is currently on the staircase. Removing the floor adhesive and flooring nails is key. You will want a smooth and clean surface.
Remove the overhang – If you happen to have an edge on your staircase you will want to remove it. Either cut the overhang out with a jigsaw or install a piece of plywood to the riser, to fill in the space.
Lay the underlay – Be sure to install the right underlay for your laminate flooring choice. Underlay is important for muffling sound, increasing a comfortable feel to the step, and improving the acoustics of the stairs. You will want to glue the subfloor in place.
Cut the laminate to size – You will be cutting three pieces of laminate for each step on the staircase. You will need a riser piece, a stair nosing (or trim), and the tread piece that sits on top of each step. Be sure to take the proper measurements for each piece and lay them out to ensure a tight fit.
Lay the tread – Start at the top of the stairs and work your way down. Using wood glue, affix your tread to the first step. Ensure that the tongue to groove faces outwards.
Fit the riser – Now you can glue the riser piece to the vertical front of each step. You will want to hold it tightly in place until the glue has dried properly. It is possible to use a nail at the top of each riser to lock it in place. The nail will be covered by a nosing piece.
Add the nosing – Now that the tread and riser have been installed, you can install the top nosing piece. The nosing piece is the edge of each step. It can be installed with a self-adhesive or by gluing it in place with the tapered end over the threads.
Let sit for 12 hours – Leave the laminite to sit overnight for 12 hours. You want to ensure that the glue has time to dry and that the parts of the stair have time to settle in.
How Much Does It Cost?
Depending on the type of laminate flooring you choose to install determines the cost of your installation. If you choose to install a pre-fabricated laminate tread then the installation cost will range from $40 to $60 per tread and cost you around $50-$55 for materials. However, if you are installing laminate planks then the cost will range from $2 to $3.50 per square foot. Also, you will pay an installation cost of $60 to $100 per stair.
Other Recommended Maintenance
Now that you see how easy it is to install laminate flooring on your stairs you can look to other projects that can be done at the same time.
Next, you should read up on how long laminate flooring lasts. This will give you a great idea as to how long before you might need to replace the laminate on your stairs.
Lastly, if you are removing carpet from your stairs to install laminate instead, you will want to read up on how to remove floor glue. There is an adhesive under the carpet layer that needs to be removed before you attempt to install the laminate.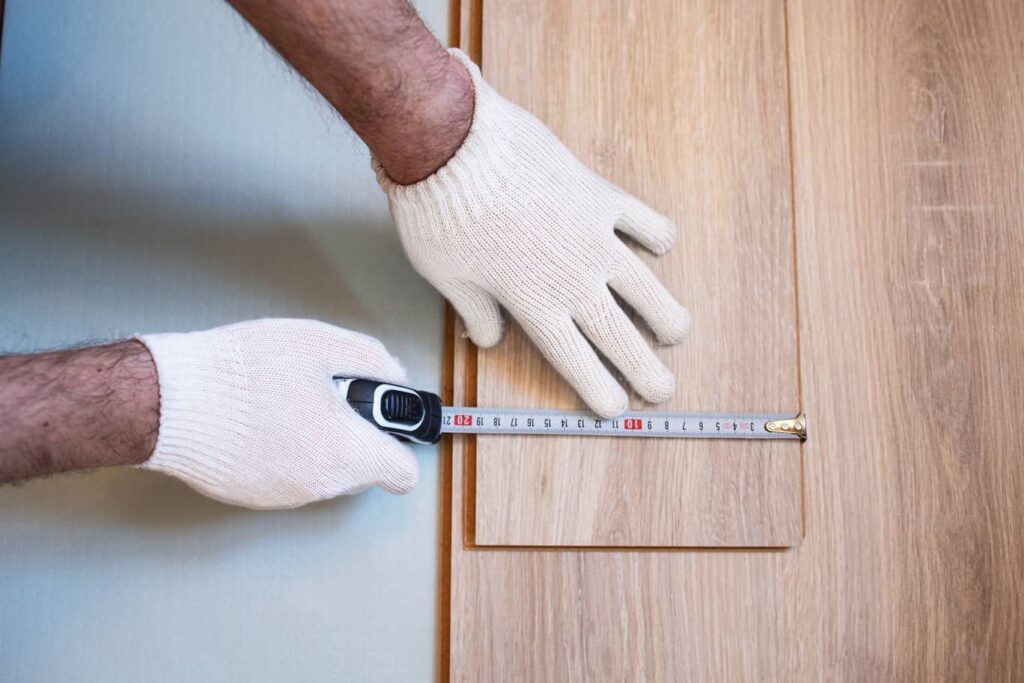 When Do I Call A Professional?
Installing laminate flooring on your stairs can be a daunting task. Although it seems easy enough, not having the right tools or physical ability to go up and down for the installation can be problematic. Call on your local home inspection team to take a look at the stairs for any underlying damage. Also, they can recommend a reputable flooring installation company.
Conclusion
Selecting the right type of flooring for your staircase is key to a successful project. Don't overthink the installation. However, if you have concerns, reach out to a local flooring installation company for help. Also, utilize your local home inspection team to ensure that there is no other damage to the stairs. This includes any type of mold and mildew growth. Reach out to Atkinson Inspection Services for a mold inspection in the Orlando, Clermont, and Villages areas and a full home inspection.