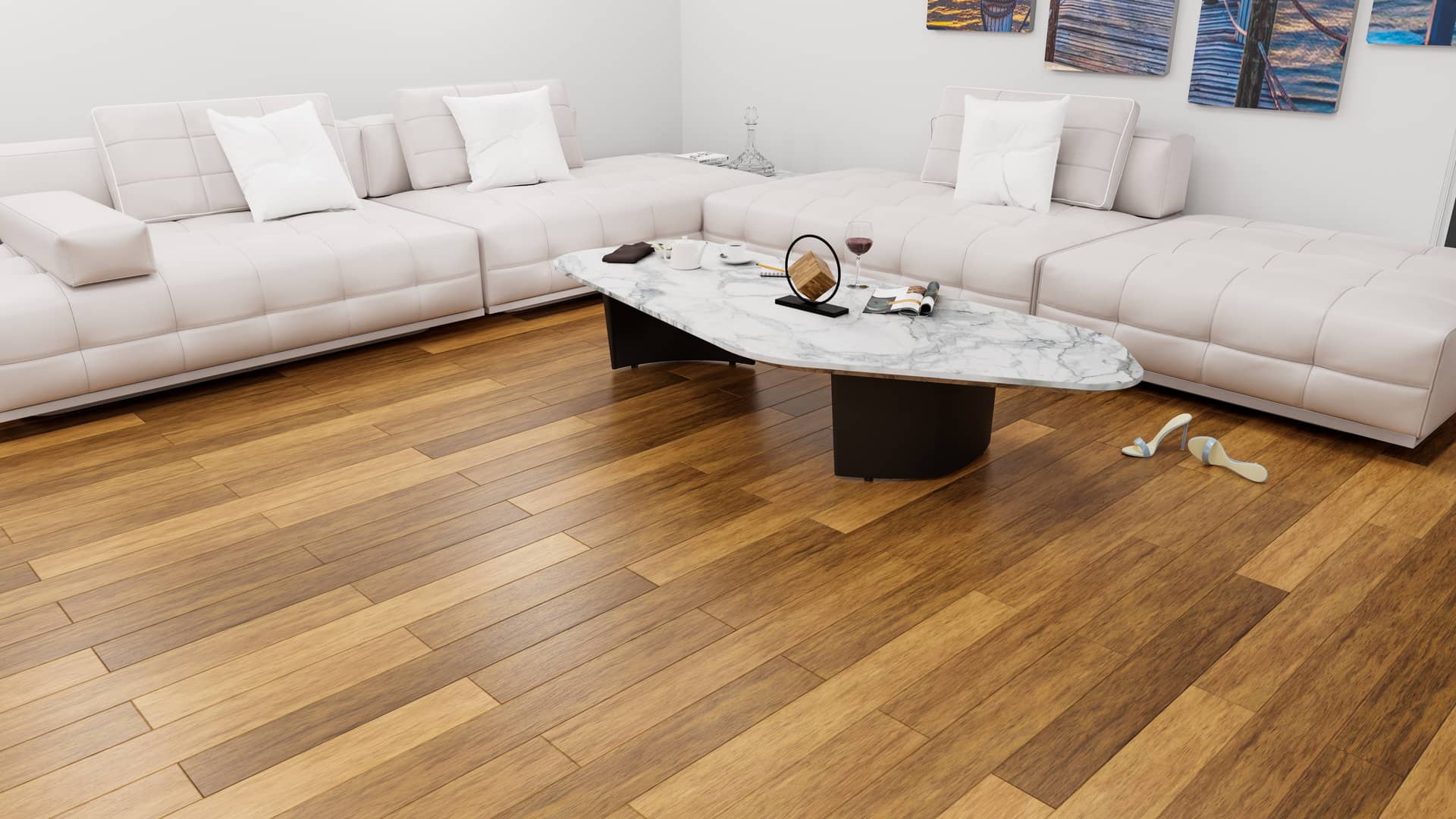 Maintenance of a home is not the homeowners' favorite thing to do. In some cases, homeowners barely have time to do much to or in their homes besides sleeping. So, conducting regular maintenance can be problematic. Having flooring that requires special attention can be something that gets overlooked. However, neglecting to clean something like engineered wood floors will greatly reduce the longevity of the floors. Wondering how to clean engineered wood floors? Cleaning regularly with a microfiber mop or wood floor vacuum is your best option.
What Are My Best Options To Clean Engineered Wood Floors?
Cleaning an engineered wood floor requires a variety of materials and equipment. To accomplish this task, you will want to do the following listed below.
Regularly Clean – Utilize a microfiber mop or a wood floor vacuum cleaner and clean your floors.
Damp Mop – Utilize a damp mop after you have completed your regular cleaning. Occasionally, using a damp mop will help keep dirt and dust off the high-traffic areas.
Deep Clean – Depending on how dirty your floors get, consider a deep cleaning with a specialty water-based cleaner.
What Supplies Do I Need?
Just like with any project, you will need a few supplies or pieces of equipment. Let's take a look at what's best for cleaning your engineered wood floors.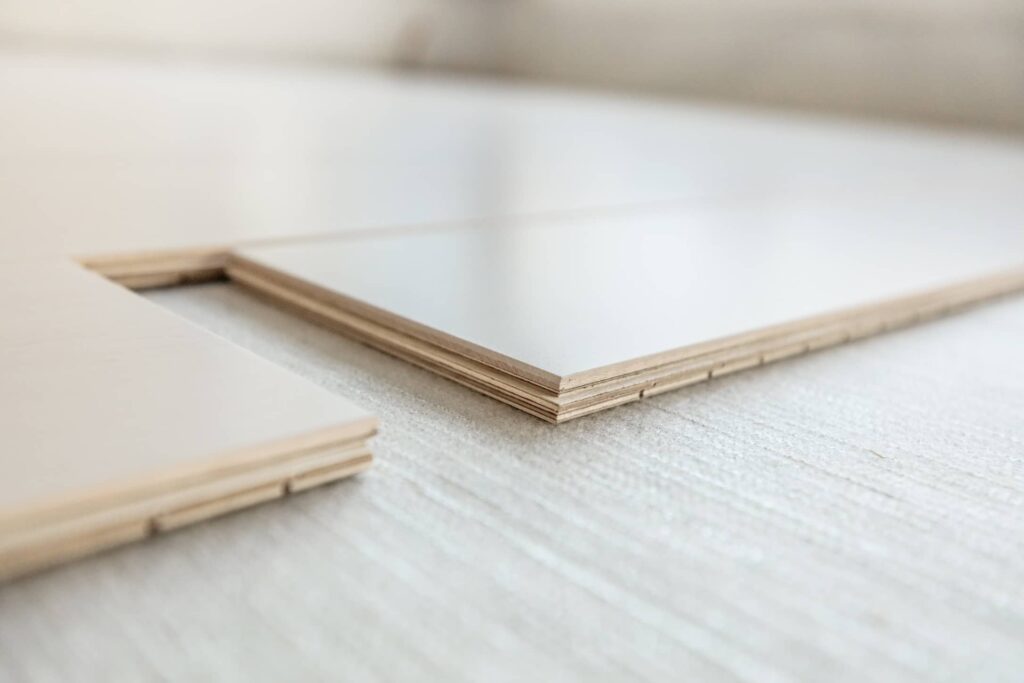 What Should Not Be Used To Clean Engineered Wood Floors?
In addition to knowing what you can use on the wood floors, you should also know what "not" to use on the wood floors. Using the products listed below can create substantial damage to your wood floods and even cause a hazardous walking area.
Never use a floor steam cleaner on wood floors.
Avoid using steel wool, abrasive cleaning items, or scouring pads. This will scrape the floor and do major damage.
Do not use oil-based soaps or wax-based cleaners. This causes the wood to become very slippery and impossible to walk on.
Refrain from using white vinegar, harsh alkalines, or other acidic products to clean the floors.
How Do I Preventatively Maintain These Floors?
Taking care of your engineered wood floors requires cleaning products, and other cleaning methods to remove trapped dirt in high foot traffic locations. Let's take a look below at the best ways to preventatively maintain your wood floors.
Utilize floor mats at all entry points of the home. This way people can wipe their shoes before entering.
Clean your hardwood floors by sweeping or vacuuming the floors daily. Doing this helps prevent dirt and debris from getting into the surface of the floor and causing scratches.
Occasionally, use a heavy-duty cleaning solution that is manufacturer recommended to get a deep cleaning done on the floors. This often revitalizes the floors back to their original shine.
Use a mat at the kitchen sink. Placing one in front of the sink will catch spills and debris while keeping them from the wood floors.
Anytime there is a liquid spill it should be wiped up immediately with a microfiber cloth.
Place area rugs or runners along the wood floor so that dirt can be collected in high-traffic areas.
Utilize protective padding under all table and chair legs. This keeps the furniture from marking the wood floors and leaving scuff marks.
Repair any damage that has been done to the floors. In some cases, damage cannot be avoided. If the floors become damaged you will want to sand them down and refinish the floors with the manufacturer's recommendations.
Other Recommended Maintenance
Now that you know how to clean engineered wood floors you can read up on how to remove stains from hardwood floors. Cleaning the engineered wood floors is one thing, but removing the stains should be dealt with, with caution. You will not want to cause further damage.
Next, if you are starting from scratch and installing an engineered wood floor on your own, you will want to know how to remove floor glue from under the padding of the carpet. Removing floor glue is an arduous task that can get very frustrating if you do not have the correct supplies and equipment.
Lastly, you have read up on how to remove stains from your hardwood floors, but have you learned about how to remove paint from your wood floors? Removing paint from a wood floor takes a different set of instructions, supplies, and materials. Read up on how to remove paint from your wood floors so that you do not cause more damage to the floors.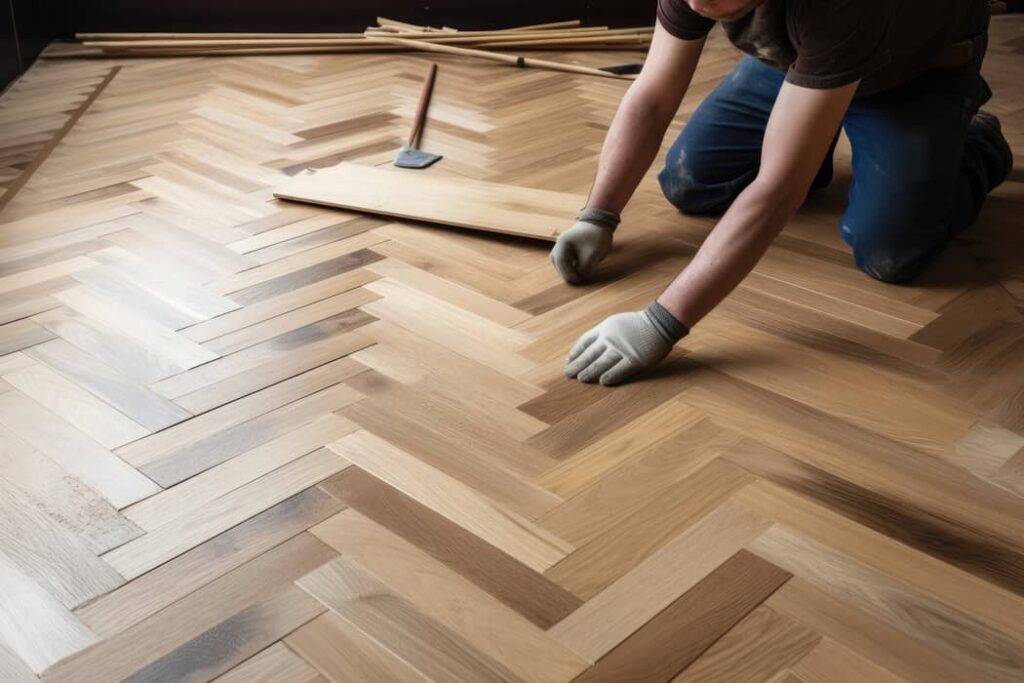 When Do I Call A Professional?
Installing engineered wood flooring is a great idea. Keep in mind, that to keep them looking so nice, you will need to maintain them. Cleaning your engineered wood flooring on a regular basis is key. If you aren't sure who to ask to help you keep your wood flooring clean, reach out to your local home inspection team. They can inspect your engineered wood floors and let you know what is the best way to maintain them. Also, they can recommend a reputable flooring cleaning company that has experience maintaining engineered wood floors.
Conclusion
Choosing the right company to assist you with maintaining your wood floors is important. You want to hire someone that has experience and a great reputation dealing with engineered wood floors. Also, use your local home inspection team to inspect all of your flooring to ensure that it is looking good and has no repair needs. This can be done before you purchase a house or just as you live in the house. Either way, making sure the floors are good is key. Reach out to Atkinson Inspection Services for a floor inspection in the Orlando, Clermont, and Villages areas and a full home inspection.