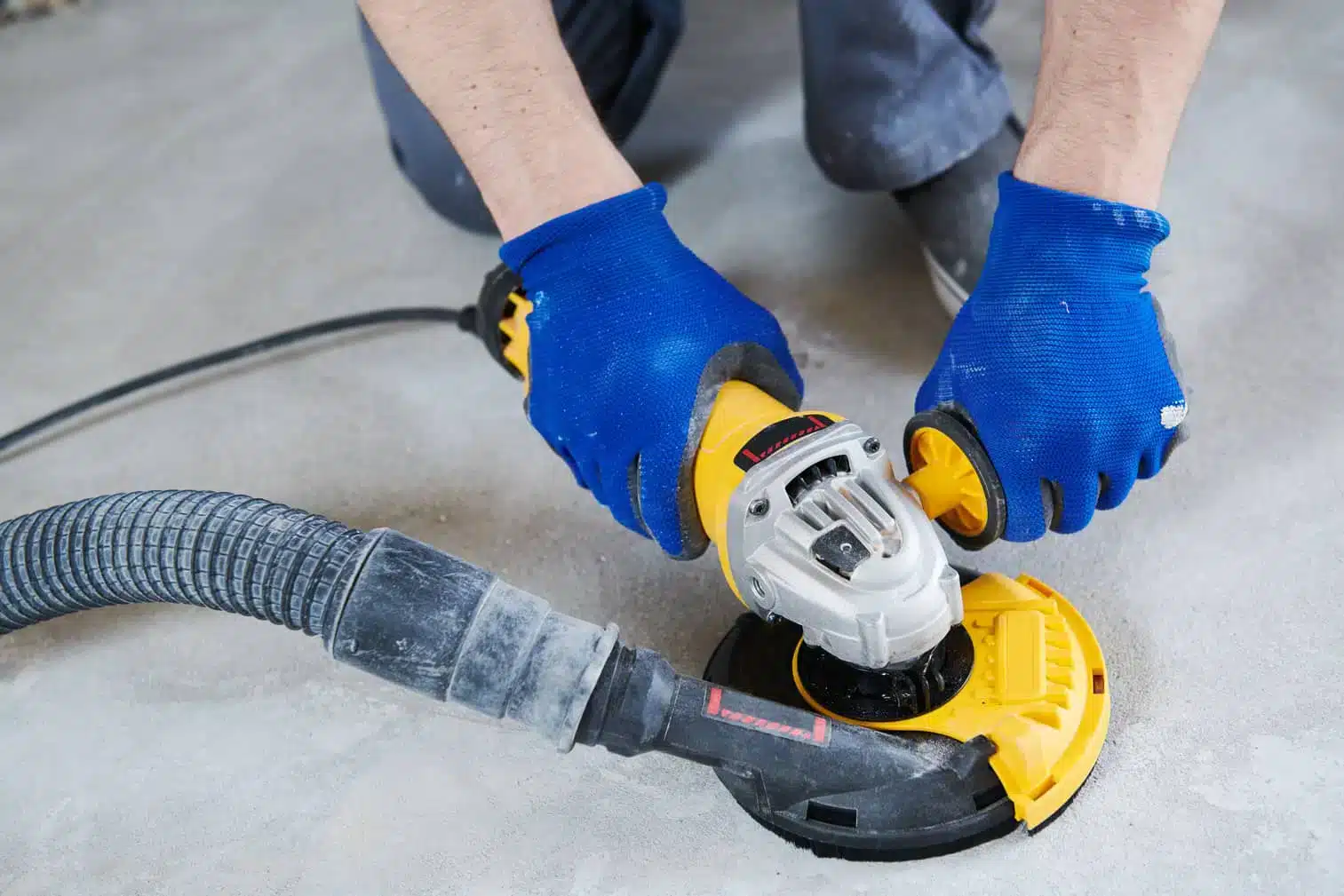 Maintenance of your home can be a very challenging situation for some homeowners. Additionally, changing or upgrading your flooring could also become a tough task. Depending on your capabilities, the tools that you have, and if you have time, determine if you can get the job done. Removing flooring from your home is no different.
Whether it is vinyl flooring that was glued down or your carpet that had a glued underlying, you will want some assistance. One of the biggest parts of the job is removing the glue from the previous floor. Wondering how to remove floor glue? This can be done in a variety of ways like sanding or stripping the glue. Ultimately it will be up to you to decide.
Let's take a look below at all of our options for removing the glue.
What Tools Do I Need?
All projects require some sort of tools, equipment, or various materials. Removing floor glue is no different. If you want to accomplish removing floor adhesive with little stress, gather up the following items.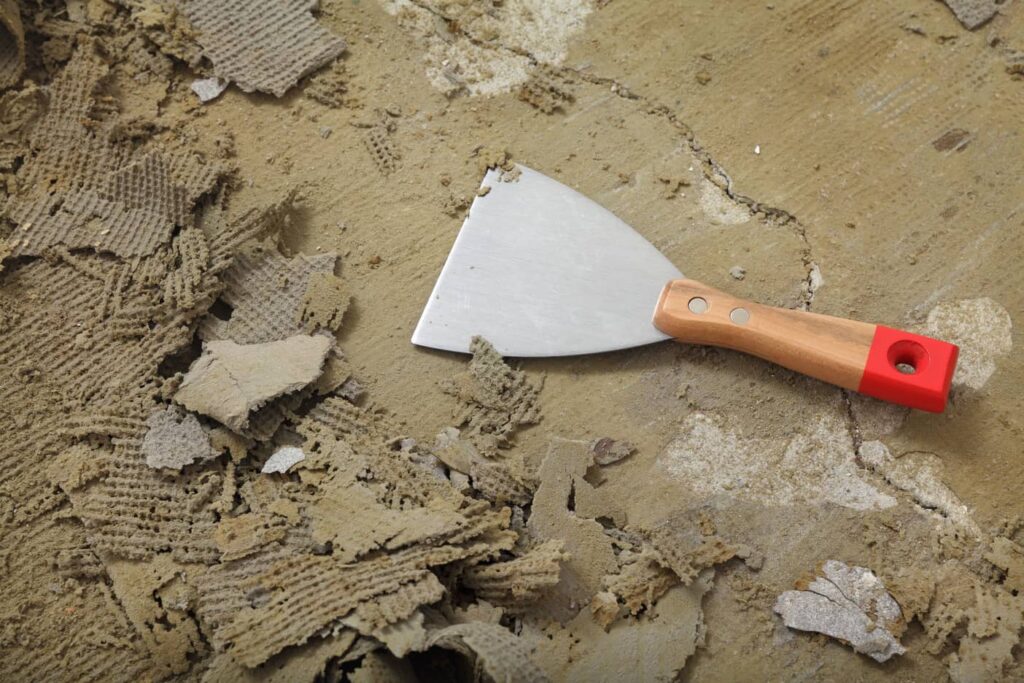 How Do I Clean The Concrete?
Once you have removed the carpet and padding or the hardwood flooring planks or vinyl that were glued, you will need to begin cleaning the adhesive on the concrete. This takes a lot of time and energy. Let's take a look at some recommended steps for cleaning floor glue off the concrete.
Remove the carpet or wood/vinyl planks – The first step is actually removing the carpet or wood/vinyl planks from the floor.
Begin to scrape away – Use the chemical of your choice and a hand-held scraper with sharp blades to remove the glue from the concrete.
Clean and Sweep – As you remove the floor glue from the concrete you will need to vacuum it up with a dust vacuum or sweep it up into a dustpan. Also, use your shop vacuum to assist with getting excess pieces.
Add Bleach solution or Soap – Now you will use your bleach and water mixture to start cleaning the concrete. Mopping the floor allows you to remove the floor glue residue more quickly.
Let it dry overnight – Once it is dry, check for rough spots that might need to be sanded down.
Dry floor grinder – Use a dry floor grinder with a dust-collecting attachment to sand down all spots that still have floor glue on them.
Other Recommended Maintenance
Now that you have an understanding of how to remove floor glue, you can begin to read up on other flooring topics. For example, if you happen to install vinyl flooring, does it need to acclimate to the room?
Next, before you decide on the type of floor to replace your current floor with, study how long they last. Knowing how long a certain floor can last, might change your mind when you go to purchase. For example, how long does epoxy flooring last vs how long does laminate flooring last?
Lastly, if you feel like you have squeaky floors due to a breakdown of the underlayer, you should get them checked out. This likely is not going to be a structural problem. Floors shift when they are not glued down. This is a normal experience for certain types of flooring.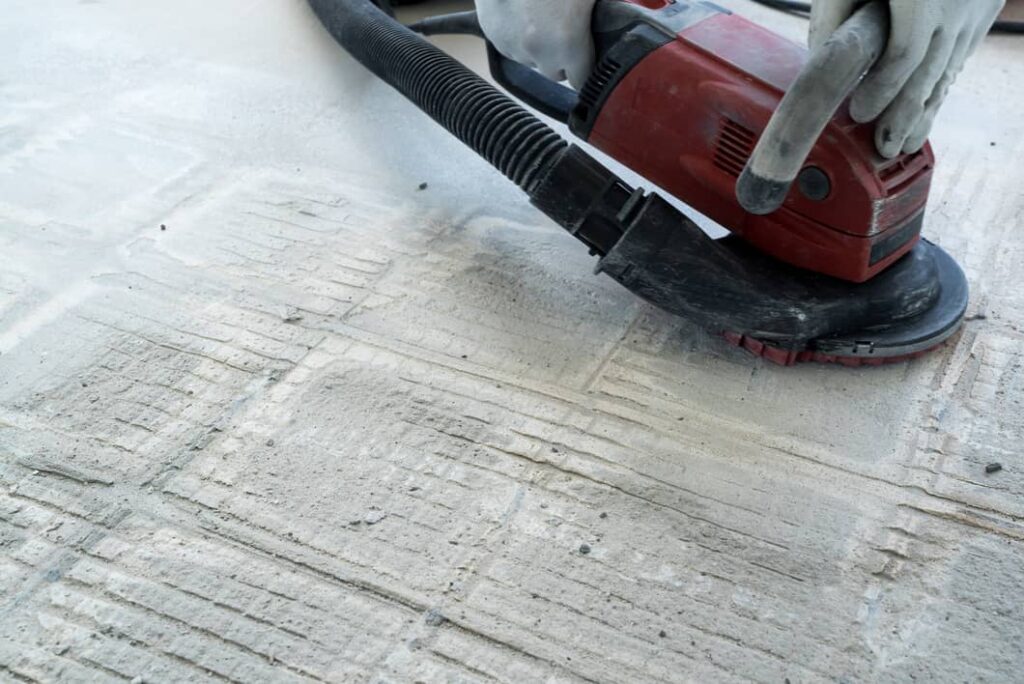 When Do I Call A Professional?
When it comes to removing floor glue, this isn't the most exciting project. Unless you are a homeowner that can be down on your hands and knees scrapping away with your putty knife, it is best to call a professional. Hire a professional flooring installer to complete this project. Before doing any of that, reach out to your local home inspection team. They can assess your floors for any damage and recommend some upgrades that fit with keeping the home's value high. Also, they can recommend a reputable professional flooring contractor.
Conclusion
Choosing the right floor for replacing your current floor is key. You never want to overthink things when it comes to flooring. The right flooring gives the interior of your home the aesthetics that it needs. If you aren't sure what to do with this project, call on your local home inspection team. They can conduct a full flooring inspection throughout the whole house, while they complete a full home inspection. Reach out to Atkinson Inspection Services a call in the Orlando, Clermont, and Villages areas for a home inspection