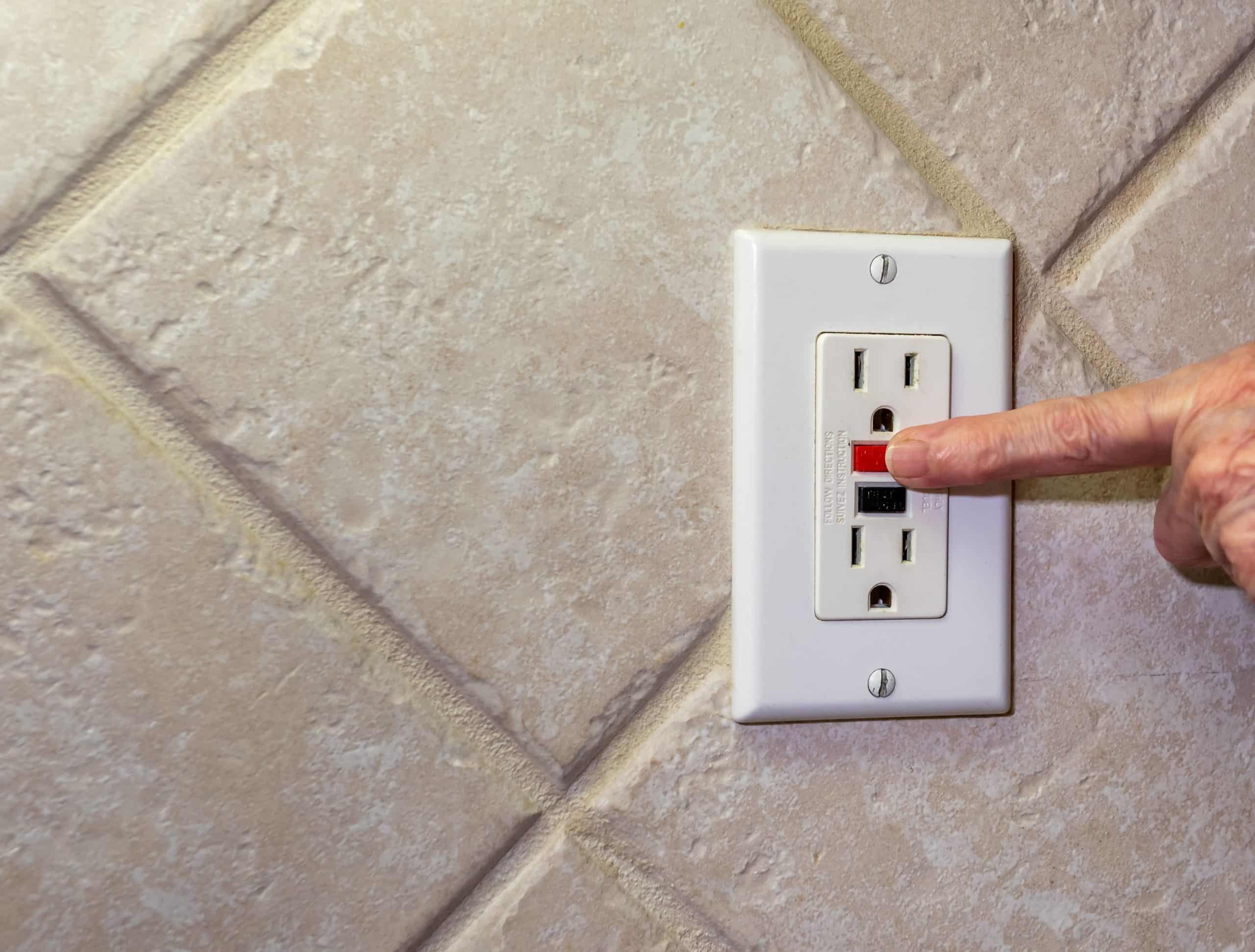 Due to storms and other shorts that can happen in a home, it is important to have circuit protectors, AFCI's or GFCI's or both. AFCI's are Arc Fault Circuit Interrupters and GFCI's are Ground Fault Circuit Interrupters. These circuit breakers need to be tested each month, to avoid fires in the home. How do you reset the circuit breaker with the test button? We will look at the steps to test these circuit breakers below as they differ slightly.
Let's take a look at why you need to know how to reset circuit breakers with test button, the difference between AFCI's and GFCI's, the steps to testing them, problems with GFCI Recall and FPE Panels, checking breakers and aluminum wiring, other areas to check out, and when to contact a professional.
Why You Need to Know How to Reset Circuit Breaker With Test Button
Each year there are over 30,000 home fires that start because of an Arc Fault. Prevention is key. Testing the circuit breakers every month is the way to do this and keep your home safe. Why? It is better to find out by you testing them that they are not working before a fire happens. If the breakers won't stay in "reset" mode then you know you have a bad circuit breaker.
Following the steps below will help you find out when the circuit breakers stop working so you can fix them right away!
Two Types of Circuit Breaker Protectors:
AFCI's and GFCI's
AFCI's
AFCI breakers are necessary because Arc Faults can cause fires when the wires are damaged or cracked, stressed, or overheated.
Sometimes the wires are pierced or pinched.
2. AFCI's will shut down the electricity when an Arc fault occurs and protects against electrical fires and hazards.
3. Found in service panels
4. Required in kitchens, laundry rooms, and nearly every circuit in the home
GFCI's
Introduced in the 1970s and have saved many lives as they prevent electrocutions and electrical fires. Ground faults can cause fires because of leaking current or electricity and can shock or electrocute someone. GFCI's protect against this.
Protect against electrical shocks by shutting off the power if there is sensing of a ground fault.
2. Found usually in outlets
3. Usually seen in exterior and bathroom areas, kitchen countertops, laundry rooms and utility rooms.
How to Test AFCI Breakers
If you have your computer on and plugged in, save anything you are working on. Leave this and all the lights on in the house.
Go to the electrical panel which is in your garage or basement
The breaker should be in the "on" position. Press down on the AFCI "Test" button
This should cause the breaker to move to the "OFF" or middle "TRIP" position, if there is one.
If the breaker trips, then the AFCI is working. If not, then it is not working and you need to call a professional.
How to Test GFCI Breakers With Reset Circuit Breaker Test Button
Start with pressing down on the "Reset" button
Plug in a lamp and the light should be on
Press down on the "Test" button and the light should go off
Push the "Reset" button again and the light should be on
If you press "Test" button and it doesn't turn off the light, contact a professional to fix the GFCI.
It is recommended to have both AFCI's and GFCI's in the home.
Problems With GFCI Recall and FPE Panels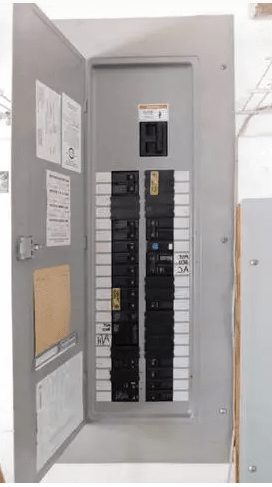 GFCI Recall
In 1988 and then again in 2004, a recall was issued by Challenger Electrical Equipment Corporation for 15 and 20-ampere type HAGF single-pole GFCI circuit breakers. If you are having problems with getting the GFCI to trip and your home was built between 1988 and 2004, then you may have this circuit breaker. One way to know is to check the panel of the circuit breaker and if it says, "Challenger" then you may have the Challenger GFCI circuit breaker and need to contact a professional.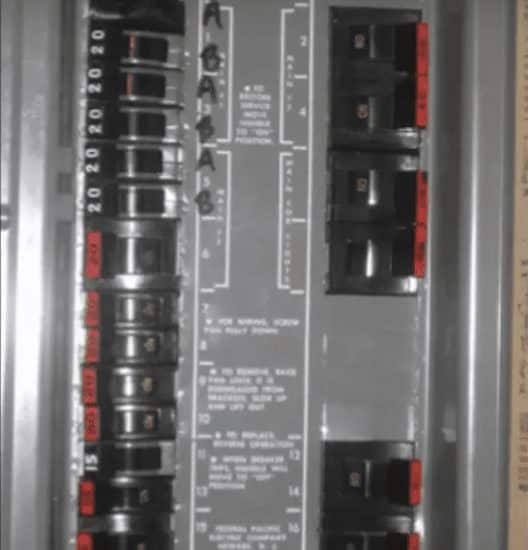 Another Area of Concern: FPE Panels
If your home was built between 1950 and 1980, it is possible it has an FPE panel. If it does, this needs replacing. Does this happen to be at a house you are looking at buying? Know that you can't get insurance on the home until the panel is switched out and that costs about $1500. You would know if you have one by a label on the panel that says, "FPE", "Federal Pacific Electric Company", or "Stab-lok." There will also be red dips on the breakers.
Checking Breakers and Aluminum Wiring
4-Point Inspection
In Florida and many states, older homes are required to have a 4-point inspection. This is required for homes that are 30 years old or older, however, some insurance companies are requiring it for homes that are younger. In this inspection, the electrical wiring is checked as well as aluminum wiring. Aluminum wiring is known to have electrical issues and cause fires so many people rewire their home with copper instead.
If you find that all your breakers are working, that is great! If not, call a professional to fix them.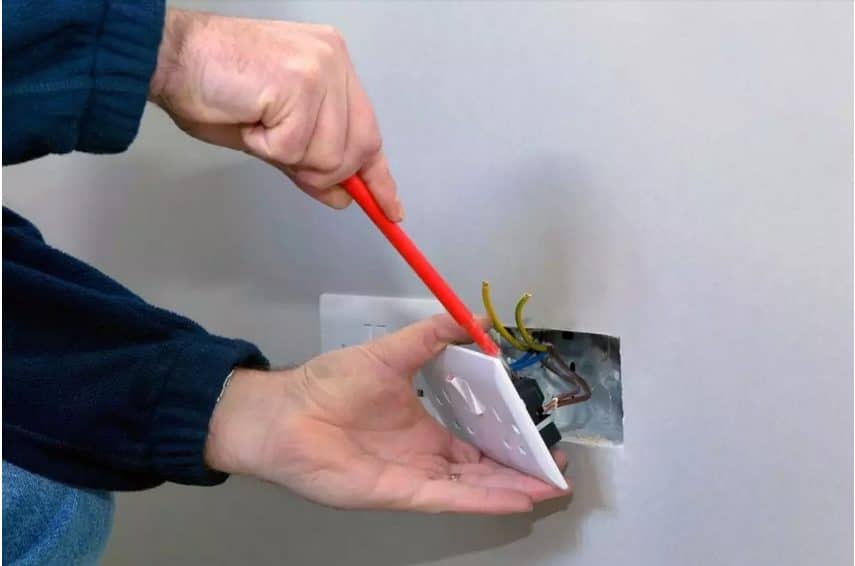 Other Areas to Check Out
Metal Box Grounded
Now that you know that your breakers are all working, make sure that the metal box is grounded. This is the box that is inside of the drywall behind the outlet plate. You can use a pigtail tester and see if the metal box is grounded.
It is important because if there is a surge in electricity, it can go where it wants to and cause electrocution or death. However, if the metal box is grounded, then the electrical current will also stay grounded and that keeps everyone safe.
While you are there checking the outlet, look to see if it is tamper resistant. The plastic caps don't work to keep little hands out of them so a tamper-resistant outlet is important. Even if you don't have children, you never know if a little one will be at your house. It is always better to be safe than sorry.
When to Call a Professional
Call a professional if you find that you have a bad circuit breaker, or want to install GFCI or AFCI circuit breakers. Also, if you don't know how to test them and need assistance, they are trained to help you!
Conclusion
GFCI's and AFCI's are more advanced and protect you more than a regular circuit breaker. It is important to have these in your home and functioning correctly. Think about replacing regular circuit breakers in your home with these so your family stays safe. Testing them about once a month is a great idea to ensure they are doing their job.
We will inspect your circuit breakers when we do a Four Point Inspection or a home inspection in Clermont, Orlando, and Villages areas. Think you might need our services? Comment below!